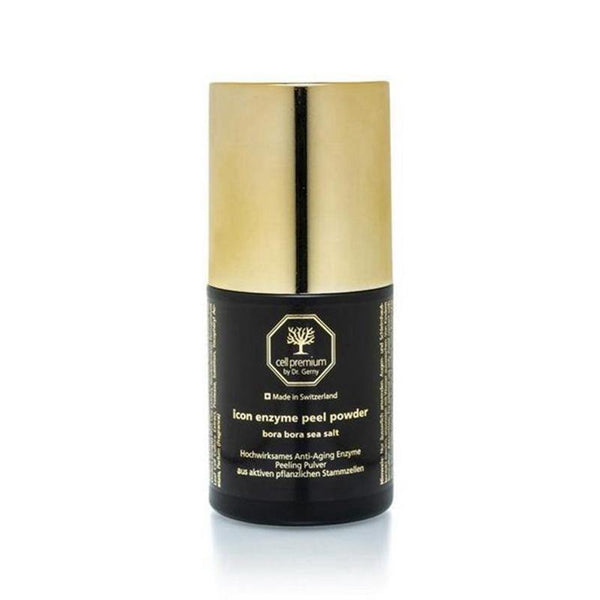 Zoom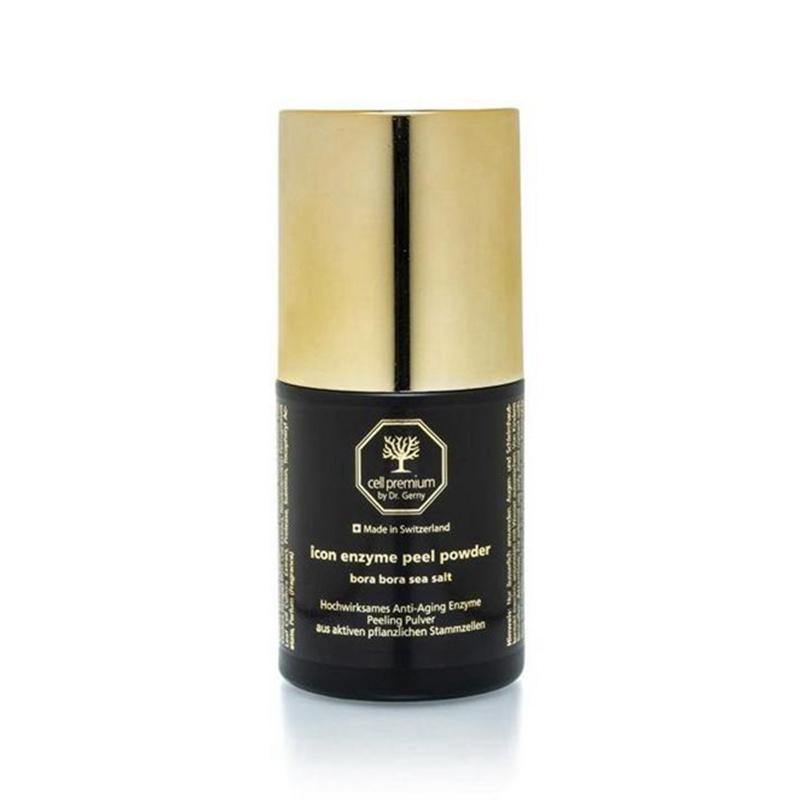 Description
Cell Premium icon enzyme peel powder 40 g
Is a convincing and exclusive combination: cleansing gently and deep into the pores, is pleasantly creamy to use and nevertheless has an intensive effect on the refinement of your skin. In addition, the icon enzyme peel powder gives your skin  an anti-aging cocktail with PhytoCellTec forte Dr. Gerny® from active plant stem cells (argan, apple, alpine rose and grapes), which enhances the anti-aging effect of this peeling.

Emulsified with water, a micro-fine peeling foam is created, this dissolves calluses, reduces impurities and optimally promotes natural skin renewal. The skin's ability to absorb the following active ingredients and care products is prepared and ensures that your skin looks smoother and fresher. 

- Natural and gentle skin renewal without artificial, abrasive particles
- Increases skin firmness and leads
Application
After cleaning the face, apply the cell premium icon enzyme peel powder to the moistened palms and slightly emulsify. Apply to the face with gentle circular movements, leave to take effect for a short time and then remove with water or tonic. Then use the appropriate cell premium care products. Use 1-2 times a week depending on skin type and needs.
Composition
PhytoCellTec