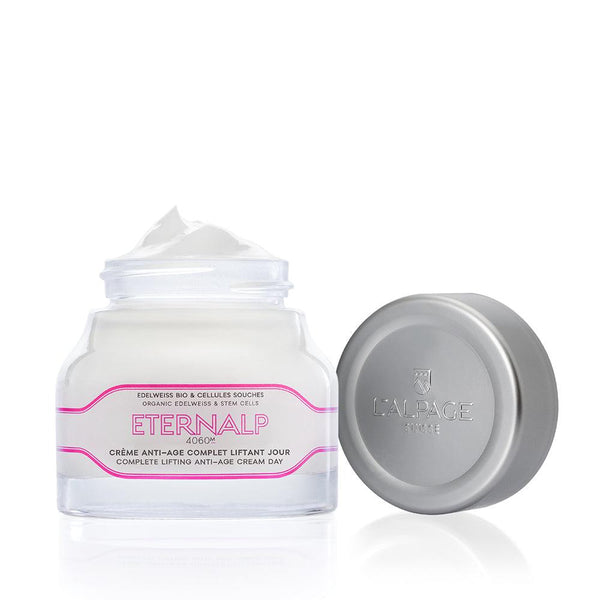 Zoom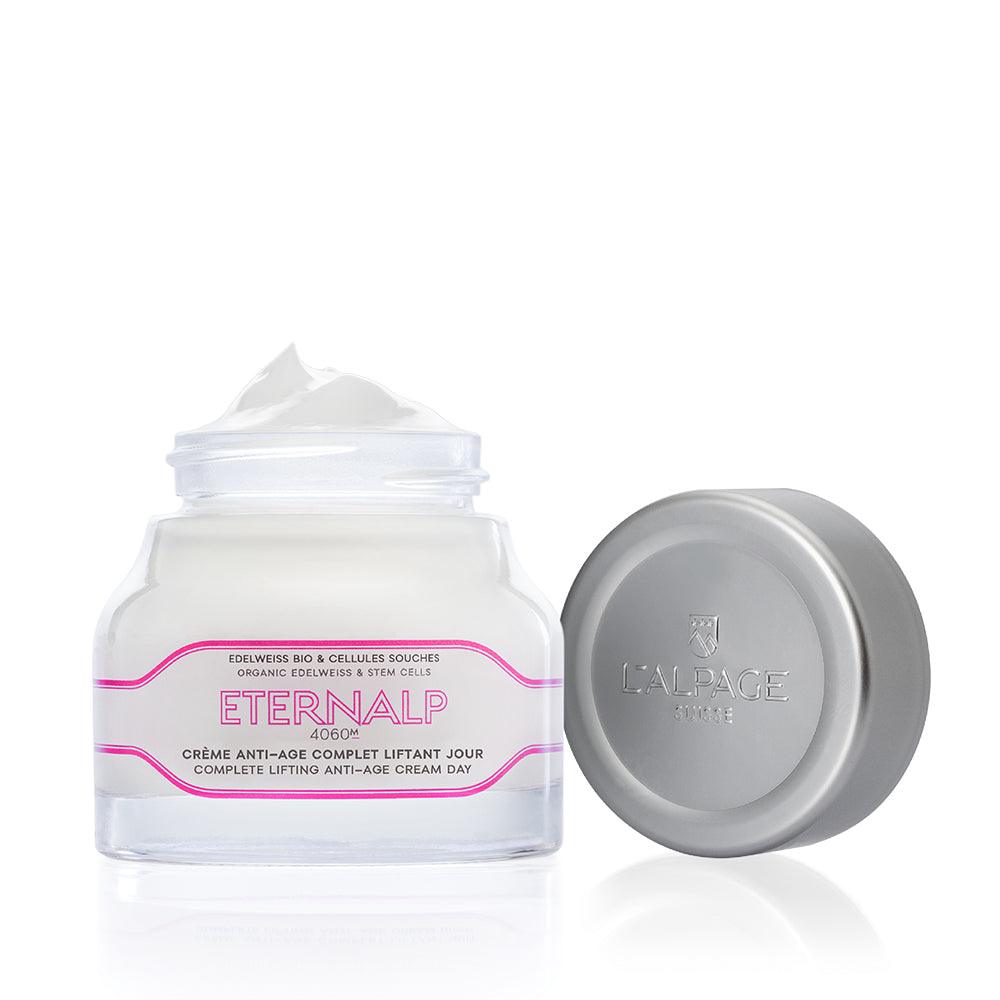 Description
L'alpage eternalp 4060M - complete anti-age lifting cream day 50 ml
This anti-aging lifting day cream complete care is a concentrate of anti-aging bio-technology formula for the skin from 40 years old:
- Edelweiss has an anti-oxidant effect.
- 3 types of stem cells (Swiss apple Uttwiler Spätlauber, Alpenrosen and Gamay grape) actively help fight the signs of aging and extend the lifespan of the stem cells of the skin and also reduce the stress caused by UV **.
- A complex of peptides and a natural anti-aging ingredient helps to lift the skin, reduces the sagging effect and at the same time fights against the signs of aging.
- 2 types of hyaluronic acids permanently moisturize the skin.
- A fruit enzyme radiates the skin, makes the skin soft and smooth and reveals its radiance.
- The crocus improves cellular communication.
** Does not contain sun protection.
Application
Its very creamy texture is quickly absorbed and melts when it comes into contact with the skin. Use L'ALPAGE eternalp 4060m day cream in the morning after cleansing of the face before applying sun fluid or make up. 
Composition
3 types of stem cells (Swiss apple Uttwiler Spätlauber, alpine roses and Gamay grape), a complex of peptides and one natural anti-aging ingredient, 2 types of hyaluronic acids, a fruit enzyme and crocuses