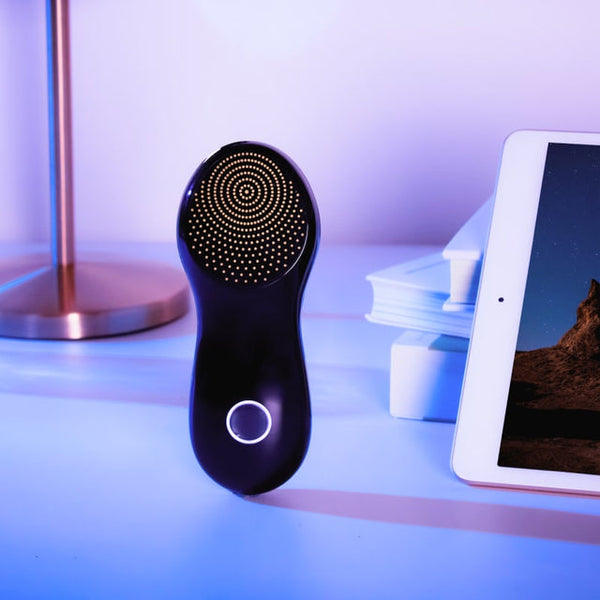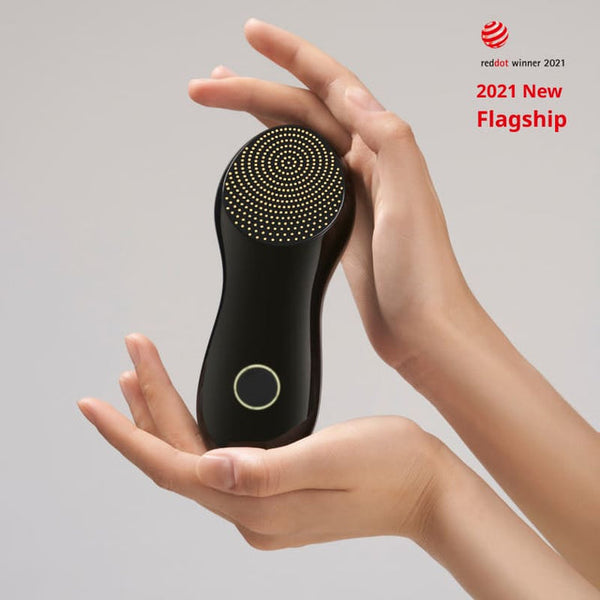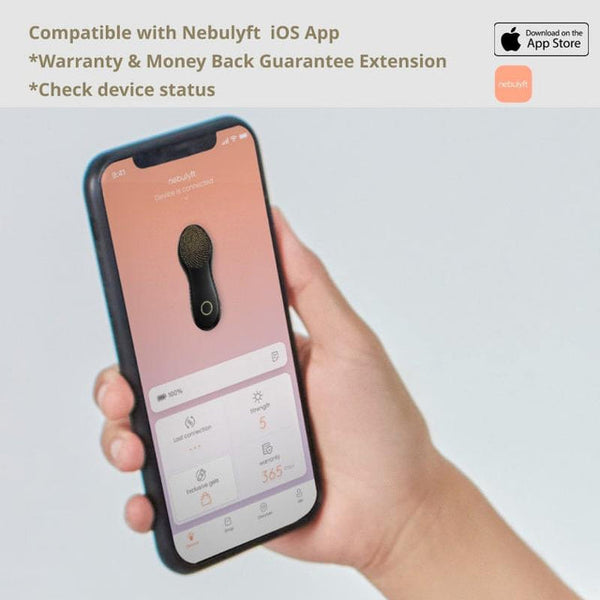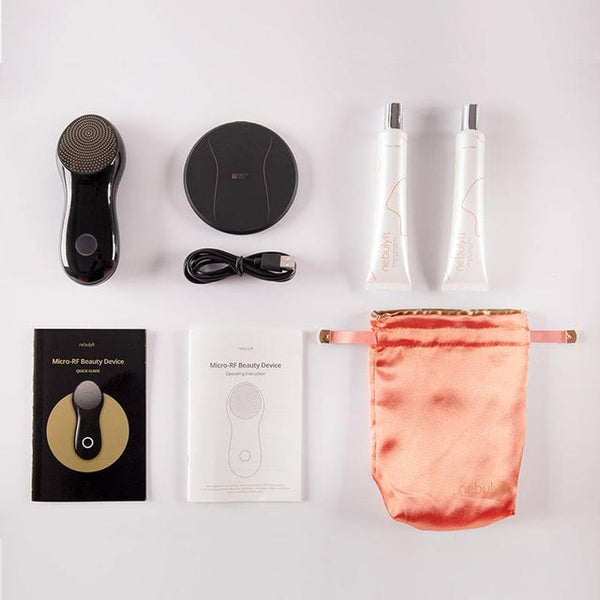 Zoom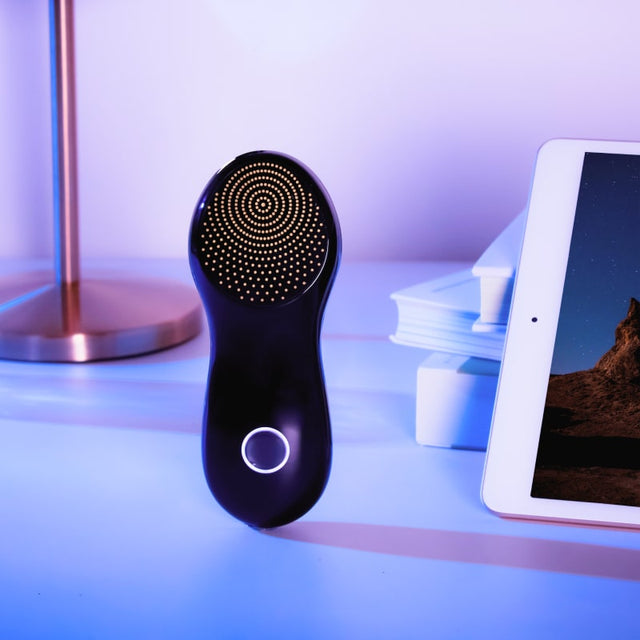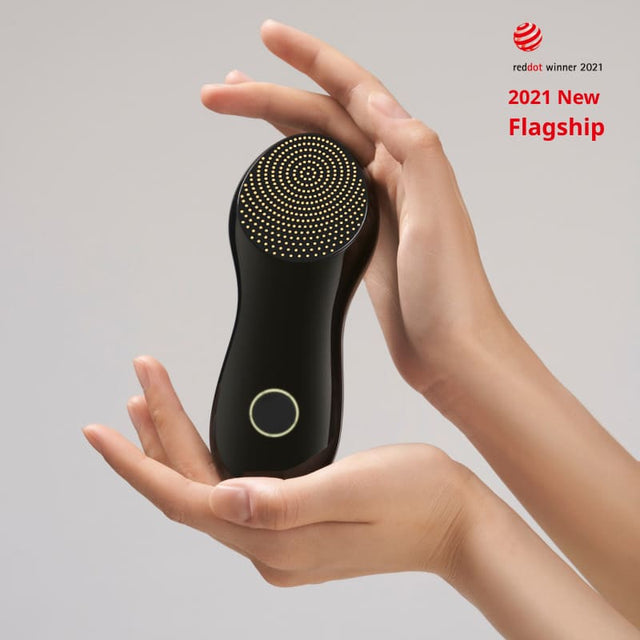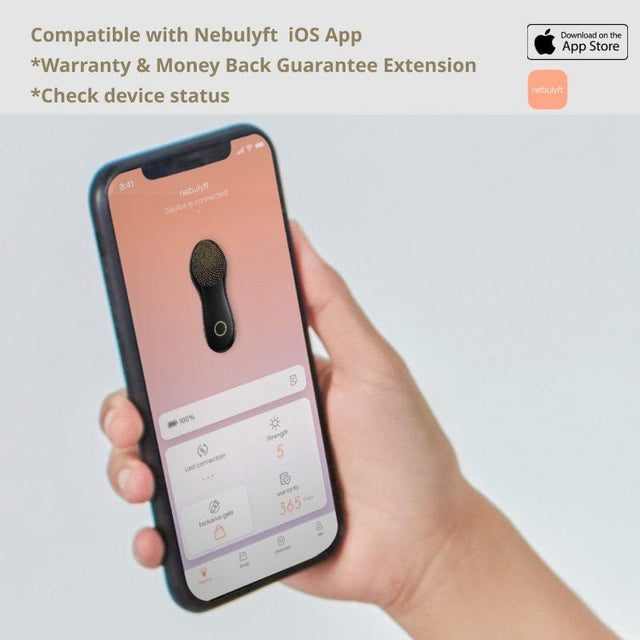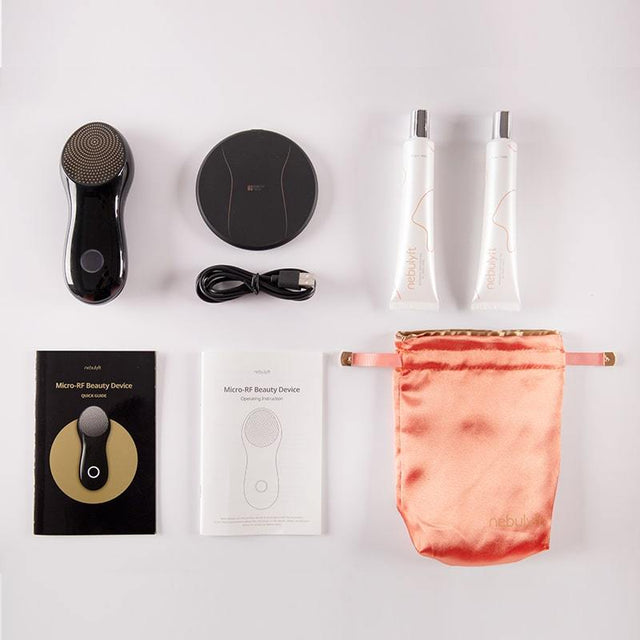 Description
This patented nebula of Titanium-Gold electrodes (µRFthera®) delivers RF energy with sub-millimeter precision. Reducing daily treatment time to as little as 10 minutes, the Nebulyft system allows for a progressively adaptive treatment for different skin types and various facial areas.

- "Anti-gravity" skincare treatment

- 

384 Titanium Micro-RF dots

- 

Ceramic panel 3.26 square-in (21 square-cm)

- 

Precise temperature control and monitoring 107°F (42°C)

- 

One LED touch button LED Progress Light Bar (Back)
Complementary products
Nebulyft organic anti-aging gel
Exclusive for the Nebulyft devices.
Produced Organically in CA, USA
Develops a soothing, coupling effect on your skin.
Can be used as an instant hydrating mask, which relieves dehydration, minor redness, skin irritation, burning or itchy feeling, or even minor swelling.