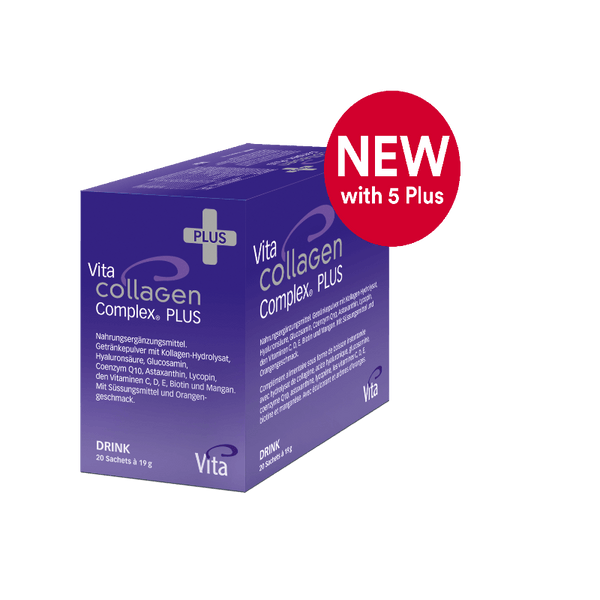 Zoom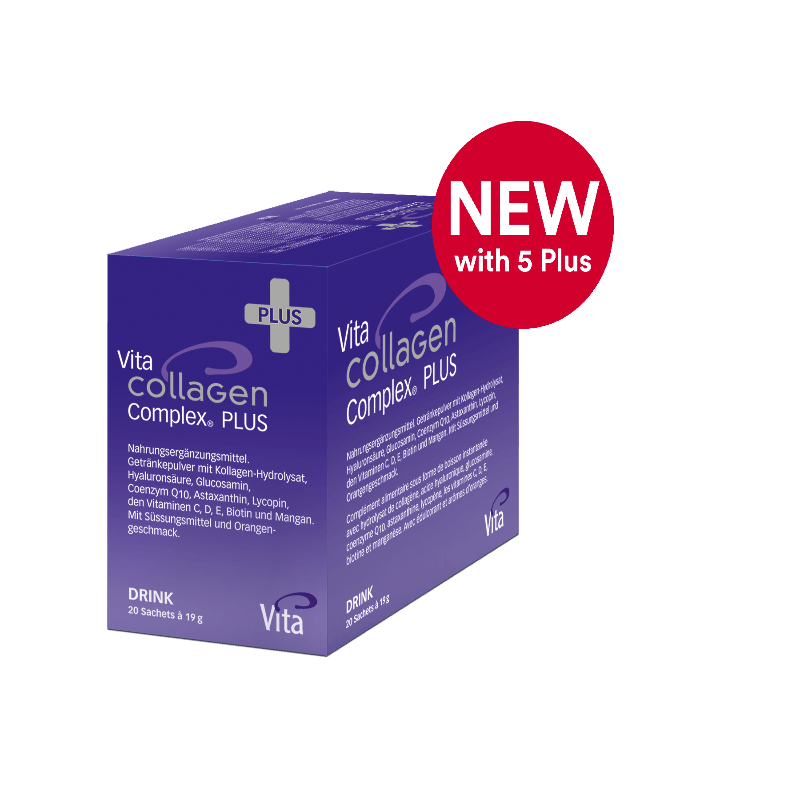 Description
Description :
Unleash the power of Vita Collagen Complex Drink with its unique 5 Plus blend for health and beauty. More than just a beauty elixir, this potent combination of vital substances focuses on enhancing the body's natural collagen formation, connective tissue, skin, hair, nails, immune system, energy metabolism, vision, muscles, bones, and nervous system. This pack of 20 sachets is the perfect supplement for those wanting more.
Application
Application :
Incorporate Vita Collagen Complex into your daily routine effortlessly. Mix one sachet (19 g) with 200 ml of water and consume daily for optimal benefits.
Composition
composition :
Our innovative formula includes collagen hydrolyzate, L-leucine, taurine, glucosamine sulphate sodium from shellfish, L-arginine, citric acid, L-proline, agar-agar, L-citrulline, vitamins C, E, B2, B6, biotin, folic acid, B12, D3, K2, fruit powder (orange, lemon), silicon dioxide, turmeric root extract, calcium lactate, hyaluronic acid, L-carnitine, pomegranate extract, selenium yeast, coenzyme Q10, OPC from pine bark extract, sucralose, zinc gluconate, UC-II collagen, OPC from grape seed extract, manganese sulfate, saffron extract, lutein, and astaxanthin.