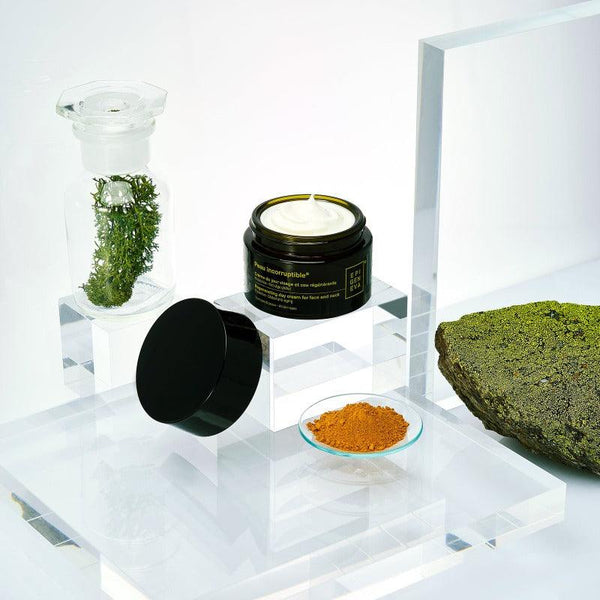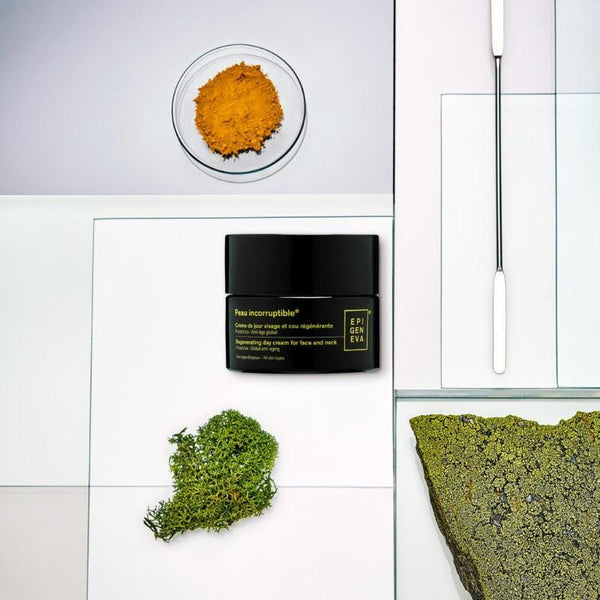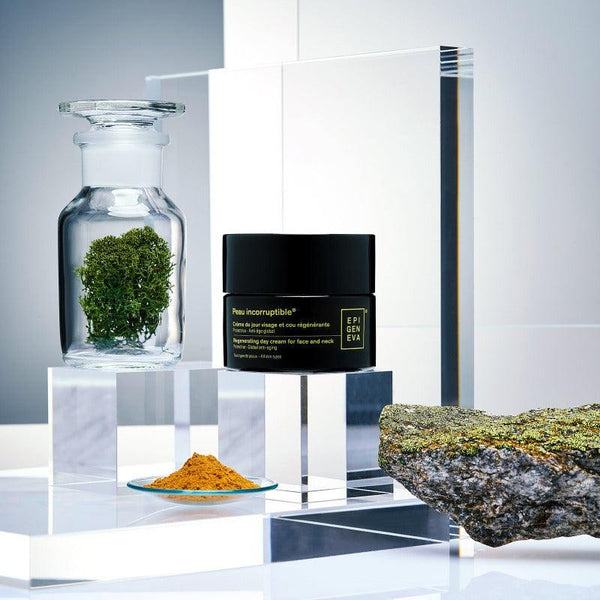 Zoom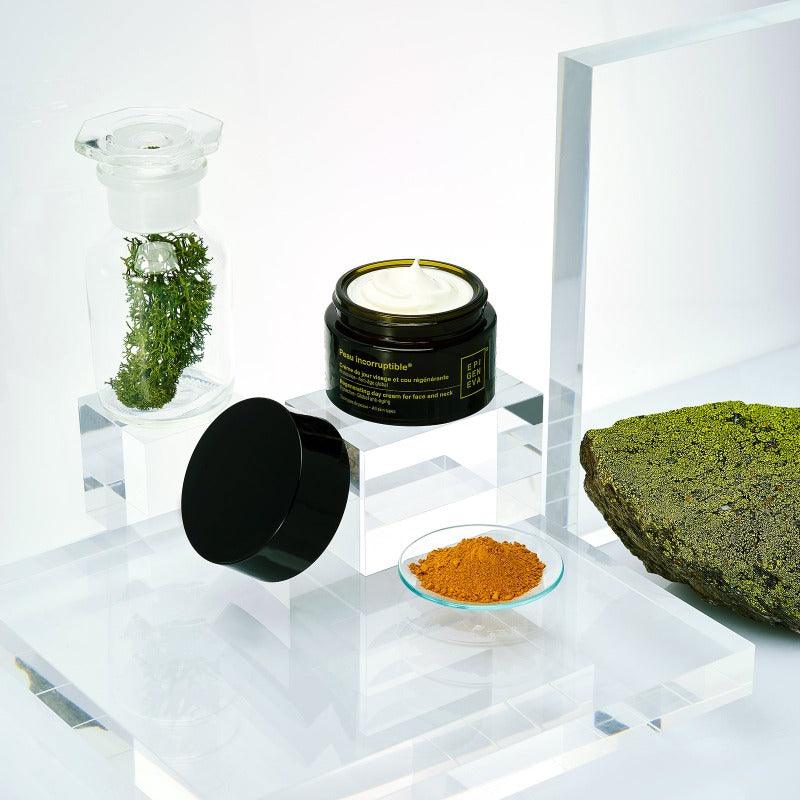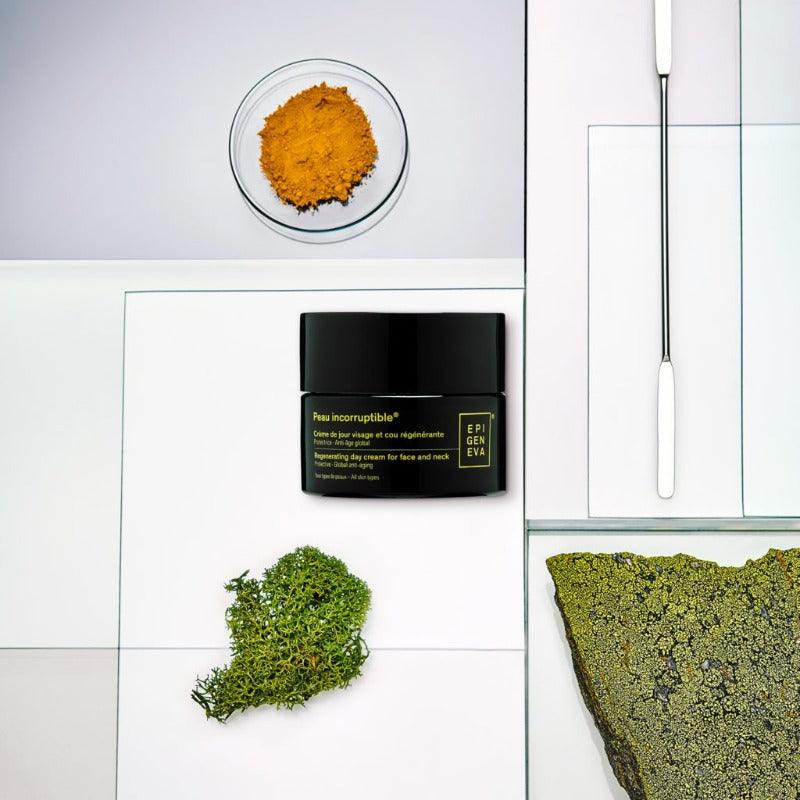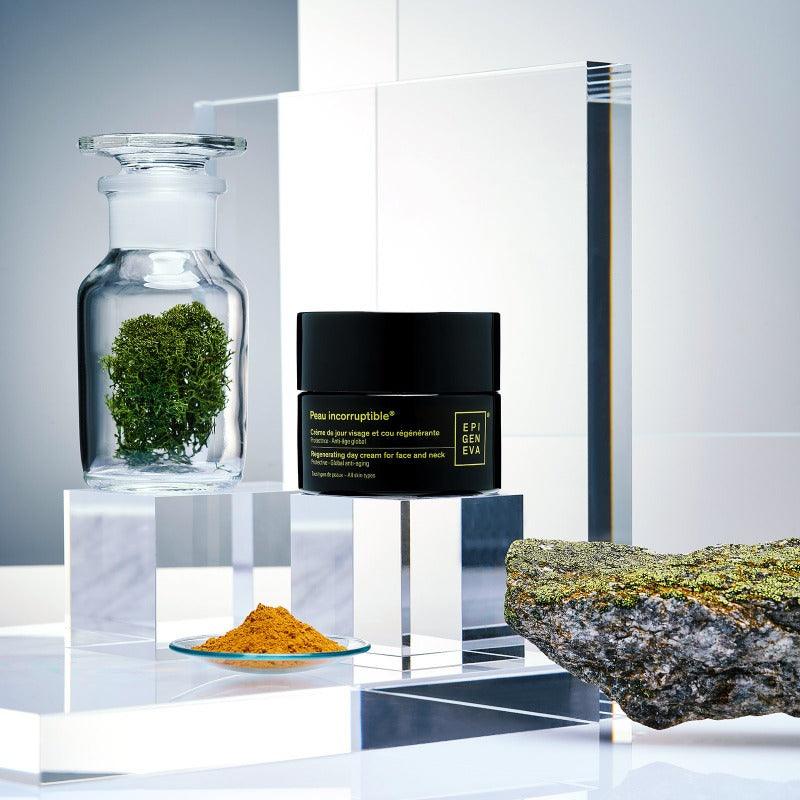 Description
Epigeneva regeneration day cream 50ml
Regenerating day cream for face and neck Protective – Global anti-aging
Epigeneva® borrows the very best of a Salamander's extraordinary capacities and diet to provide skin with the multifunctional REGENERATION complex™: Perkiol™, a biopeptide purified through plant engineering techniques reprograms the skin's vital breathing + snail secretion gradually postpones the skin's aging process + pea extract protects "source" cells, allowing you to make peace with your skin.
Genesis
Epigeneva® defies life's destiny by balancing your beauty.
Hexamiryl™ is found at the heart of each formula, reminding your skin that it has the resources needed to no longer endure its past, change its present and improve its future. Created using protein engineering techniques, it stimulates elementary molecules, small beauty switches that activate the skin's available youth sources.
Day after day, Epigeneva® invites your skin to bask in happiness and express positive emotions to convey beauty in a new way.
Awakening the senses Reassurance & Vitality 
The signature Epigeneva® fragrance will win you over with its majestically subtle greengage plum scent. Springtime effusion of greenery. Powdery heart of an heirloom rose. Russet fragrance of woody undergrowth. Amber warmth of myrrh.
The non-greasy nourishing day cream texture is formulated with a fresh botanical gel and a protective emollient that bring optimal spreadability, lightness and comfort to skin in need of soothing care. With your newly found priorities, you will see yourself in a new light!
Beauty advantage : Rapidly assimilated rice di- and tri-peptides deliver comprehensive nutrition to the skin and diminish the appearance of the total surface area of wrinkles.
Effectiveness : Peau incorruptible® moisturizes and restores the integrity of skin subject to unpredictable emotions.
*Contains 94% natural ingredients. Tolerance tested under dermatological control.*
Application
Wash hands and then apply two dabs of product to thoroughly cleansed face and neck in the morning. Massage into skin for 2 to 3 minutes. Epigeneva®
Tip: Before applying your day care, wake up and prepare your face with Eclosion primitive® activator serum and Robe vitale® serum to start the day off gracefully. 
Composition
Epigeneva®

Multifunctional REGENERATION

 

Complex™

- Perkiol™

- Snail secretion

-

 

Hydrolyzed pea peptides protects "source" cells

Hexamiryl™

HRGPs soy glycopeptides
Exclusively only in Peau incorruptible®: assimilated rice di- and tri-peptides