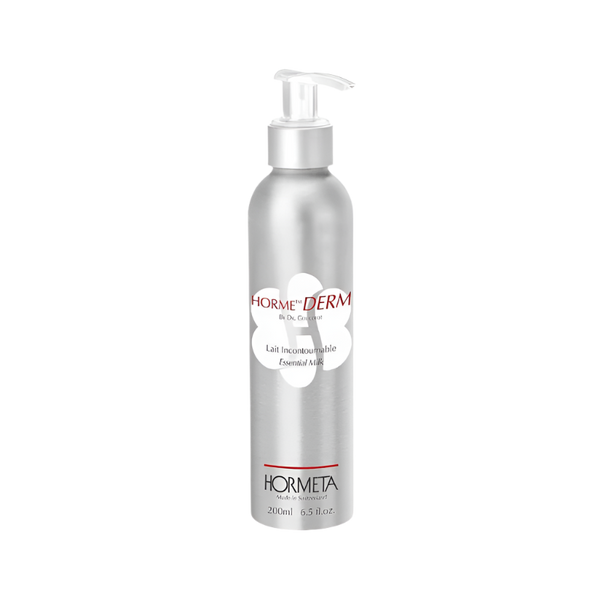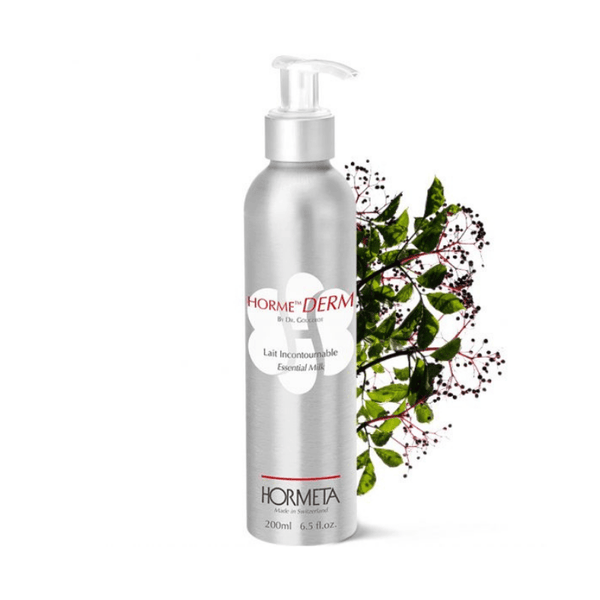 Zoom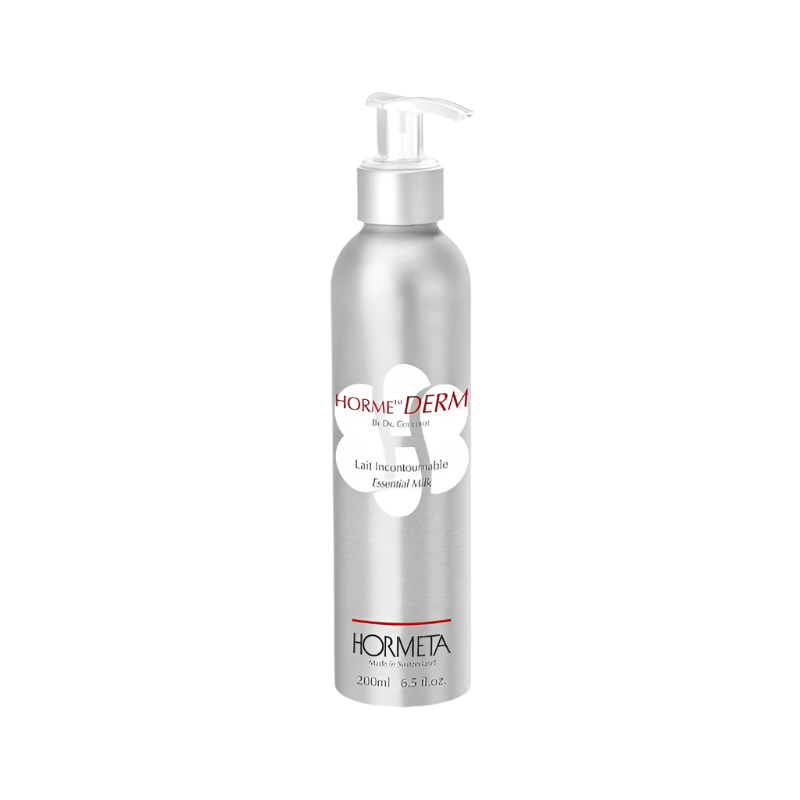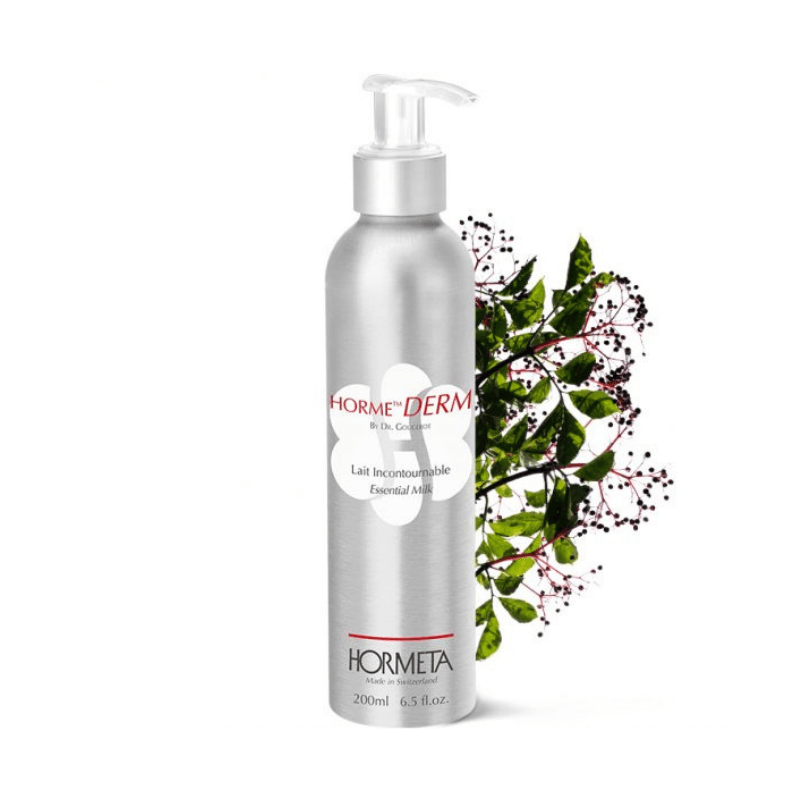 Description
Hormeta derm essential milk 200 ml
The moisturizing care to strengthen the skin barrier and fight against skin dryness. Enriched with HORMETA's specific trace elements complex, HormeDERM products combine classic formulas with unprecedented galenic to address main skin disorders with simplicity, elegance and excellence.
This essential body care treatment for maintaining the skin's hydric-lipidic balance is designed to protect and strengthen the skin and help prevent it from drying out. Skin is hydrated for longer, leaving it softer and more tonic. It is less dry and better protected all day long.
- Moisturize the skin durably.
- Protect and strengthen the skin barrier.
- Rebalance the hydrolipidic balance of the skin
- Soften and tone
Application
An airy and velvety milk for a more toned, more comfortable skin. Apply daily in the morning and/or evening onto clean, dry skin, on the whole body. Suitable for all skin type.
Composition 
- HORMETA Oligocos 5 complex (Hydration, protection, repair)
- Vitamin E (Antioxidant properties)
- Elderberry organic extract (Comforts the skin)
- Long lastng hydrating complex (Intensely hydrates)