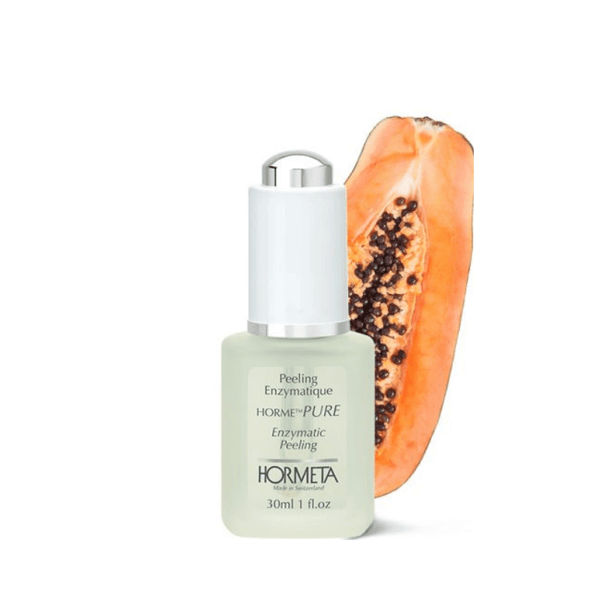 Zoom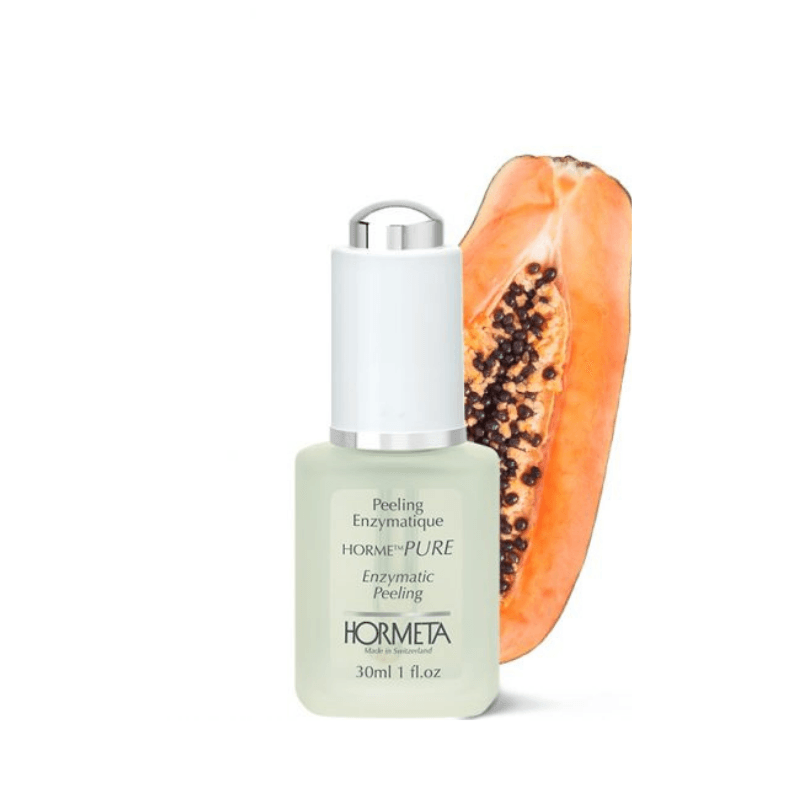 Description
Hormeta pure enzymatic peeling 30 ml
A biological action, without abrasive particles, naturally effective to exfoliate gently. HormePURE products include key active ingredients to reveal a clear and neat skin, eliminate dead cells and refine skin texture for restored tonicity and radiance.
- Remove dead skin cells and impurities.

- Boost cellular renewal.

- Scrub and refine skin texture.

- Regain softness and radiance.
Application
A biological action to remove dead cells and impurities from the most delicate skins. With a simple gesture, the skin texture is refined without being irritated. A unique serum texture without abrasive particles. 
Apply a few drops to clean, dry skin. Massage in using circular motions and leave for around 10 minutes before rinsing off with water. 1 to 2 applications per week. Avoid contact with the eyes.
Composition 
- HORMETA Oligocos 5 complex (Hydration, protection, repair)
- Stabilized papain ( Genlty exfoliates)
- Orange blossom hydrolate ( Soften)