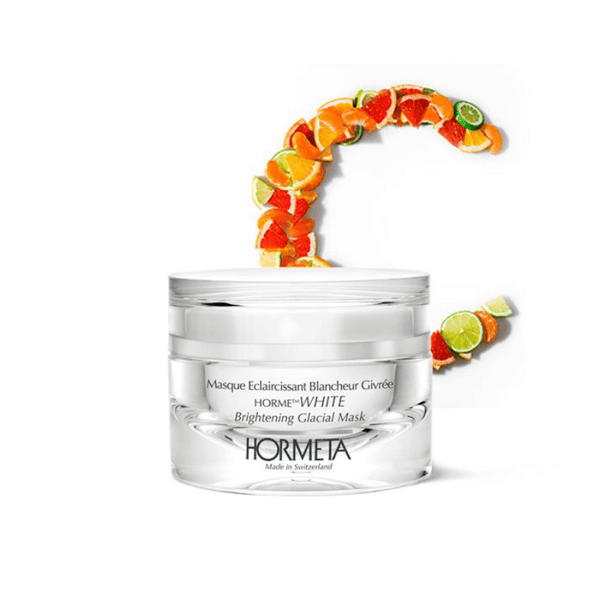 Zoom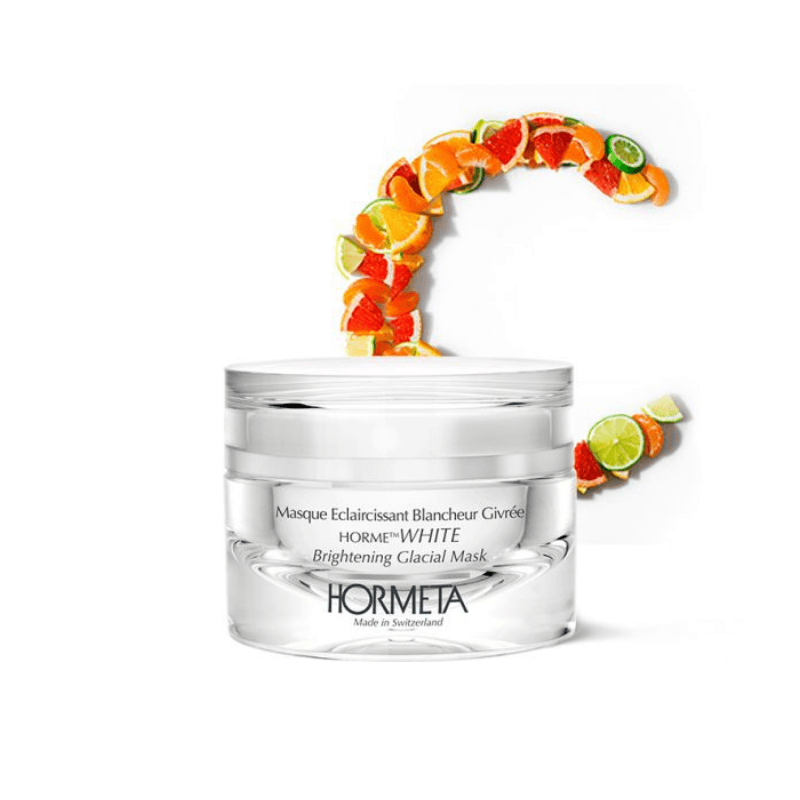 Description
Hormeta white brightening glacial mask 50 ml
The perfect care to brighten the skin, refresh the complexion and restore its natural transparency. Enriched with HORMETA's specific trace elements complex, HormeWHITE products provide dull complexions and irregularly pigmented skins the ideal response to restore the skin's uniformity and natural glow. Minimize volume loss, reduce deep lines and plump the skin. 
- Visibly brighten the complexion.

- Reduce the appearance of epidermic pigmented spots.

- Refresh the skin and restore its natural radiance.

- Provide hydration and suppleness to the skin.
Application
A perfecting mask that brightens, unify and hydrates the skin, refreshes the complexion and helps restore its natural transparency. Ideal brightening and depigmenting supplement, with a reinforced action targeting dark spots and complexion clearness.
The complexion is invigorated and more even, the skin is visibly brighter. Once or twice a week, apply a thick layer to a thoroughly cleansed face and neck, avoiding the eye and lip contour. Leave on for 15 minutes then wipe off using a damp cloth. Do not rinse away with water. 
This generous face mask has a "snow" effect for an immediate and long-lasting refreshing feeling.
Composition
- HORMETA Oligocos 5 complex (Hydration, protection, repair)
- Dwarf lilyturf extract (restructures)
- Anti dark spot synergy complex ( Anti-dark spot actions and evens out skin tone)
- Peony extract ( Plumps)
- Long lasting hydrating effect( Intensely hydrates)
- Focus soft powder ( Mattifies and create a soft focus effect)