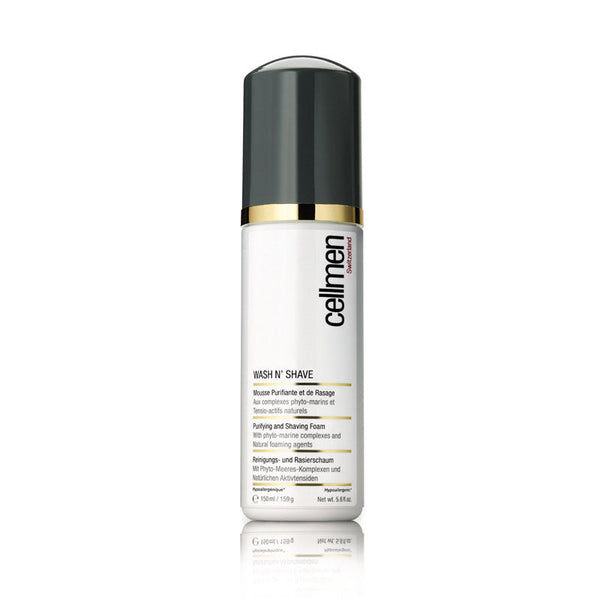 Zoom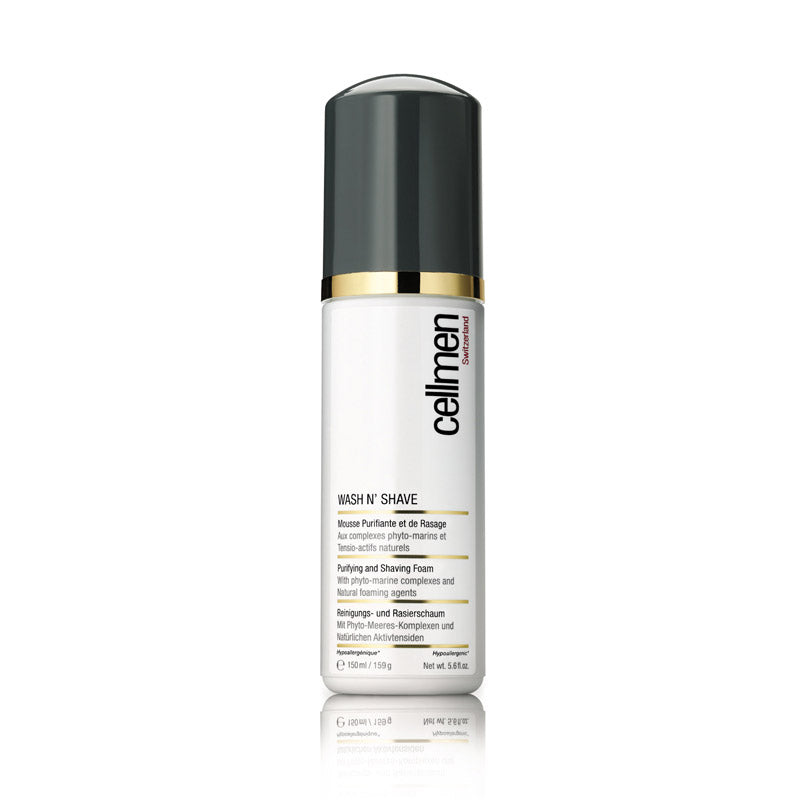 Description
Description:
Experience the dual action of Cellmen Wash n' Shave, the Purifying and Shaving Foam designed to provide a comprehensive skincare and shaving experience. With its phyto-marine complexes and natural foaming agents, this foam offers exceptional benefits for all skin types and ages.
Purifying and Shaving Action:
Cellmen Wash n' Shave effectively purifies the skin while ensuring a smooth shave. It optimizes the glide of the blade, cleanses the skin, and helps prevent the appearance of redness. The foam intensely refreshes the skin, leaving it revitalized and invigorated. It is non-irritating and non-drying, ensuring a comfortable shaving experience.
Propellant-Free Formula:
Cellmen Wash n' Shave is formulated without propellants, making it an eco-friendly choice for your skincare routine.
Added Value:
This foam stands out with its dual purifying and shaving action, combining convenience and efficacy in one product. It is also formulated without any controversial substances, ensuring a safe and reliable option for your skincare and shaving needs. Dermatologically tested, it guarantees both safety and efficacy.
Product Details:
Cellmen Wash n' Shave is presented in a pump dispenser, allowing for easy and controlled application. It is available in a compact 50ml (Net. 1.69 fl. oz.) size, making it ideal for travel or on-the-go use.