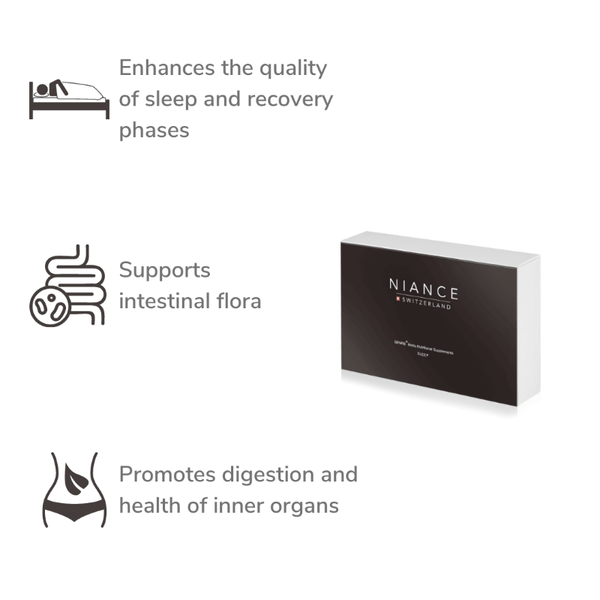 Zoom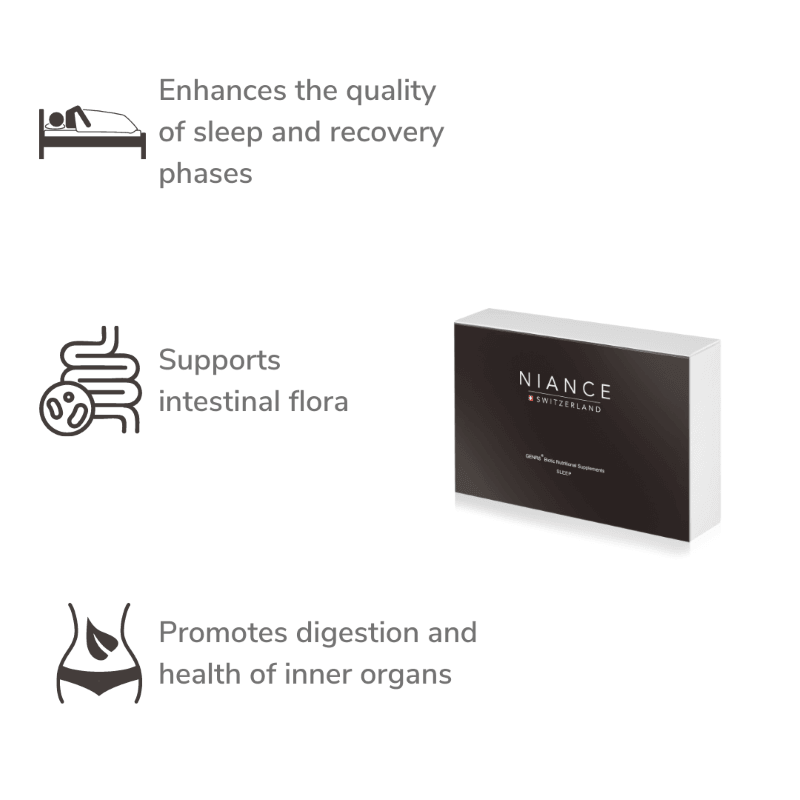 Description
Description
Experience better rest and inner harmony with NIANCE genr8 Biotic Nutritional Supplement SLEEP. This 30-sachet solution is designed to improve your sleep quality, bolster your mental and physical stability, and reduce stress, contributing to your overall well-being and outer beauty.
KEY BENEFITS:
SLEEP is part of the NIANCE GENR8® BIOTIC Nutritional Supplements, designed to provide a holistic approach to your health and beauty. This all-organic herbal shot is packed with active ingredients, including fermented alpine herbs, valuable bitter substances, and Triple Biotics (pre-, pro-, post-biotics).
It contains powerful elements such as Walnut Leaves, Hops, Rose Hips, and Gentian Root, known for their potent internal benefits.
This sleep supplement improves the quality of your sleep, boosting "deep sleep" stages, enhancing your energy levels, and promoting mental wellness.
Additionally, it bolsters your immune system, slowing down signs of aging, promoting longevity, and enhancing well-being.
Application
Application
Shake the sachet before consumption. Carefully open it and take one full shot per day, preferably 30 minutes before going to sleep.
Composition
Composition
Gentian root, Barley grass, Rose hips, Hops, Juniper berries, Walnut leaves, Pomegranate seeds, Blueberries, Peppermint, Wild prickly juju seed, Schisandra fruit, Pine sponge, Ginseng root: Herbal blend known for its potent internal benefits.
Lactobacillus rhamnosus, Lactobacillus plantarum, Saccharomyces cerevisiae: Triple Biotics to strengthen the intestinal flora.
Swiss Alpine Water: Pure hydration source.