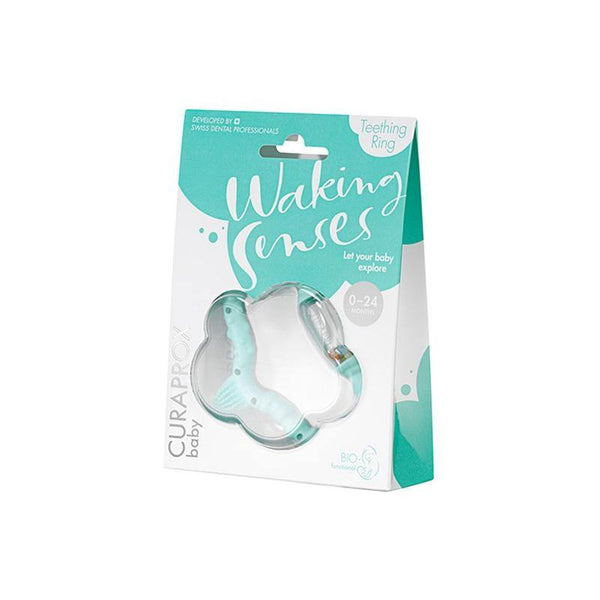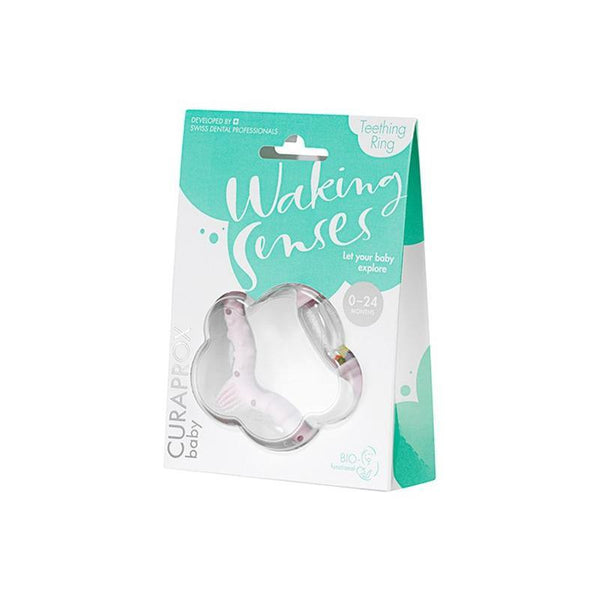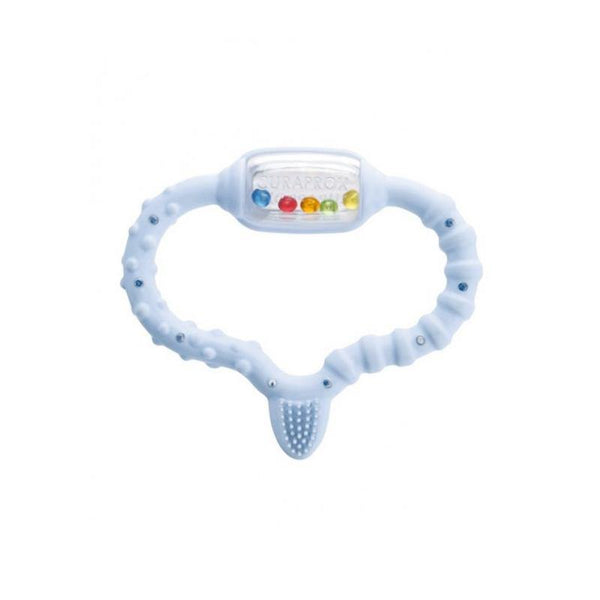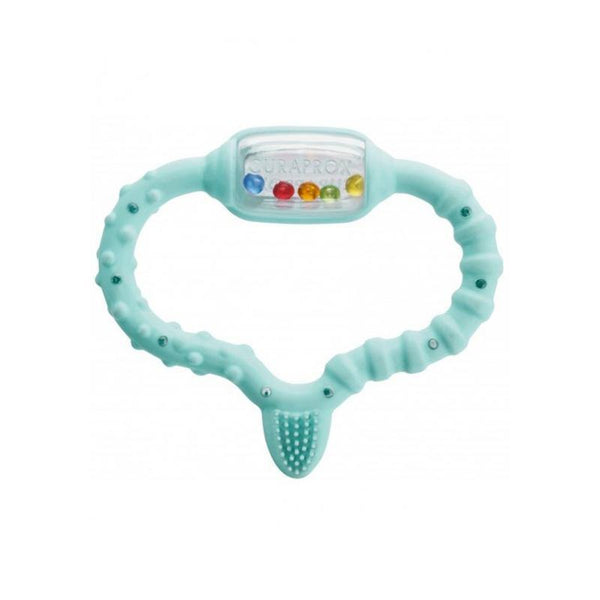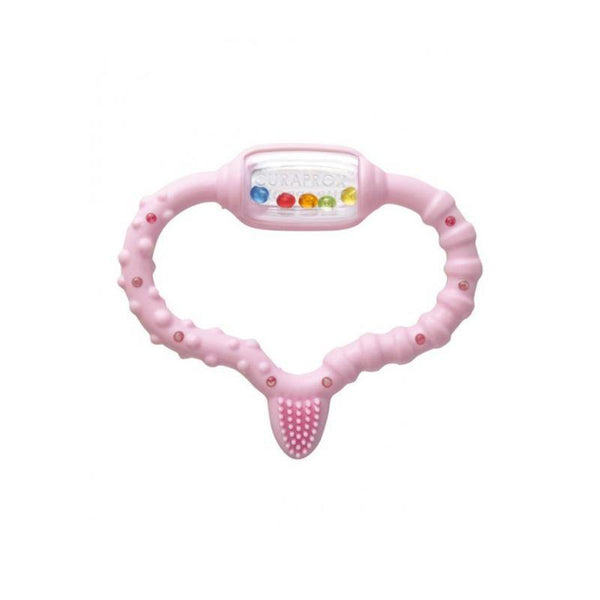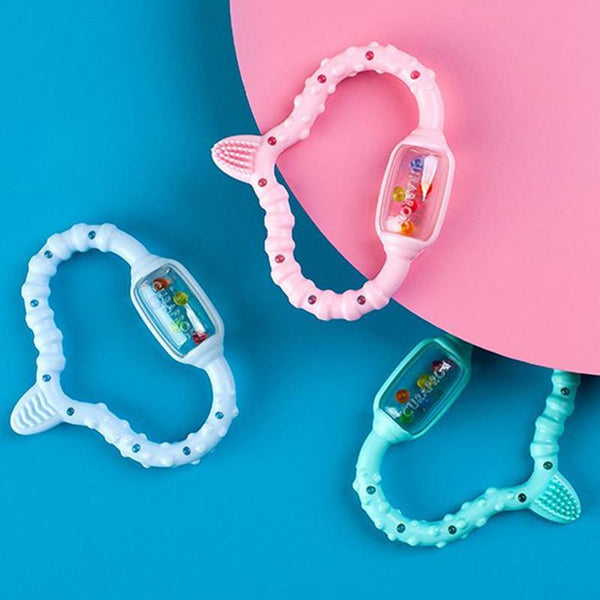 Zoom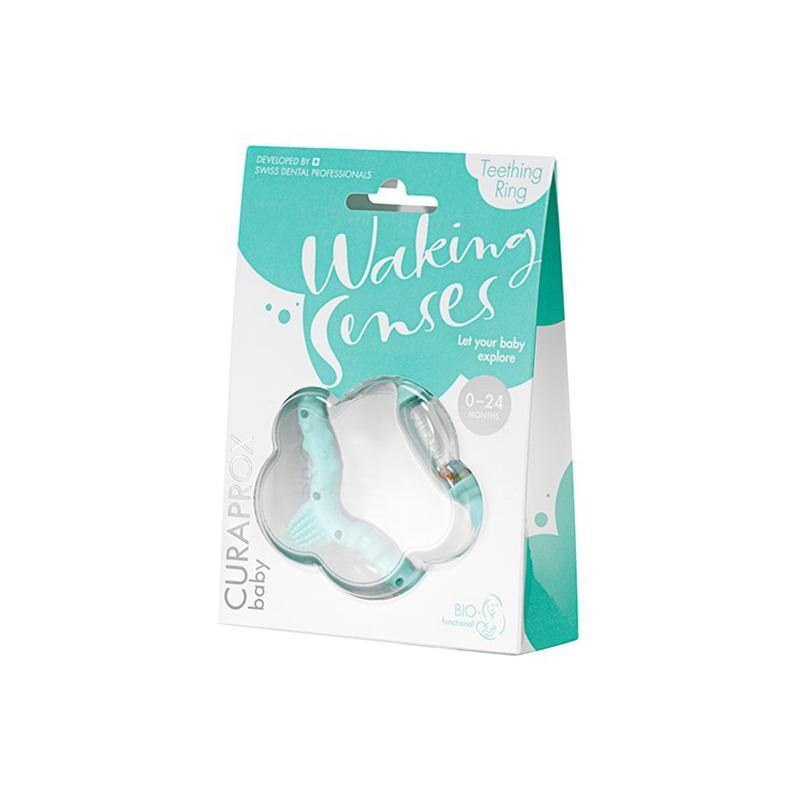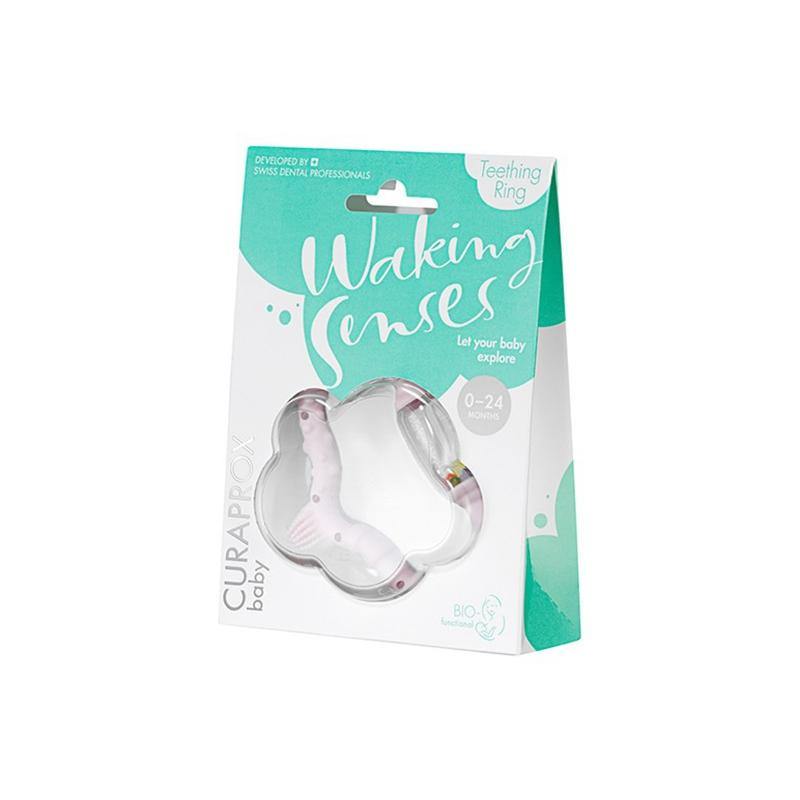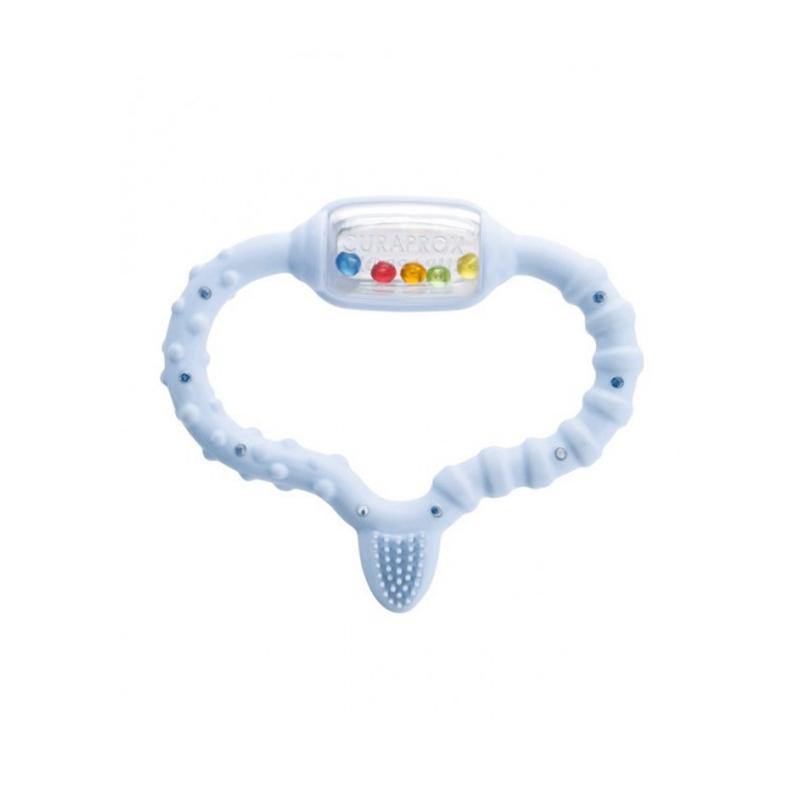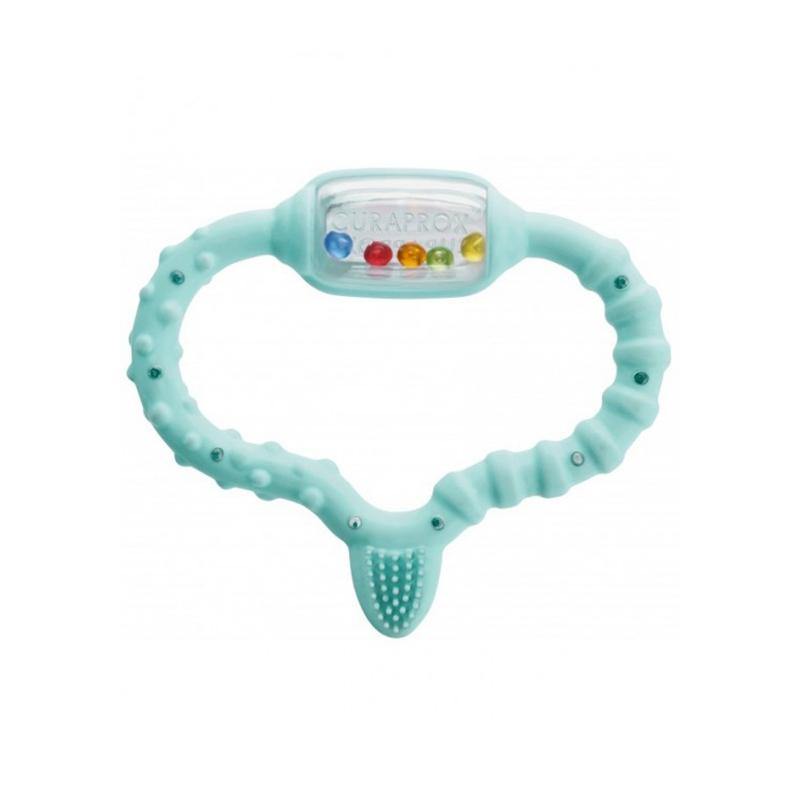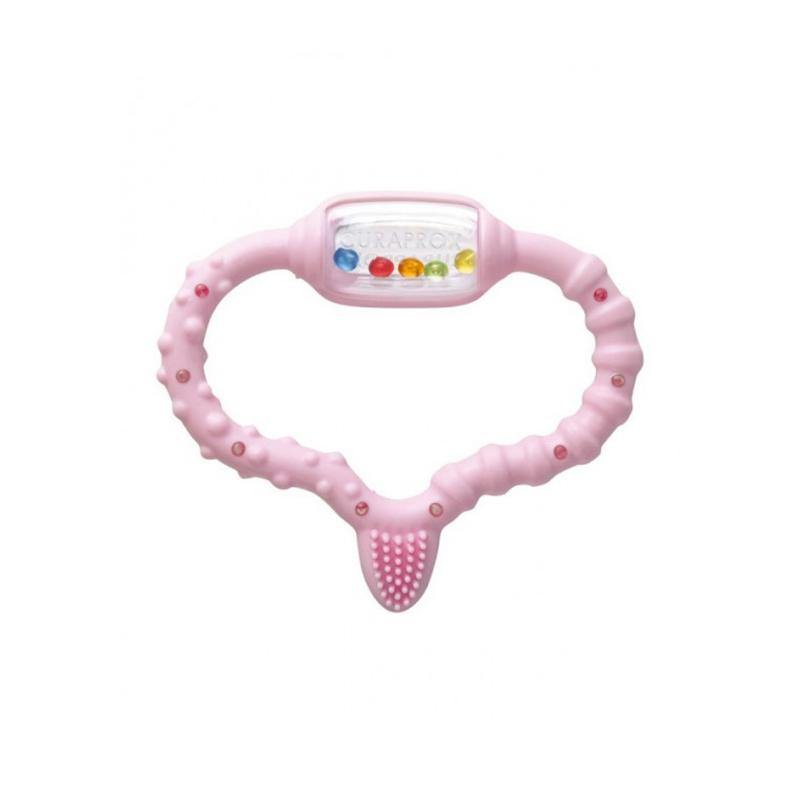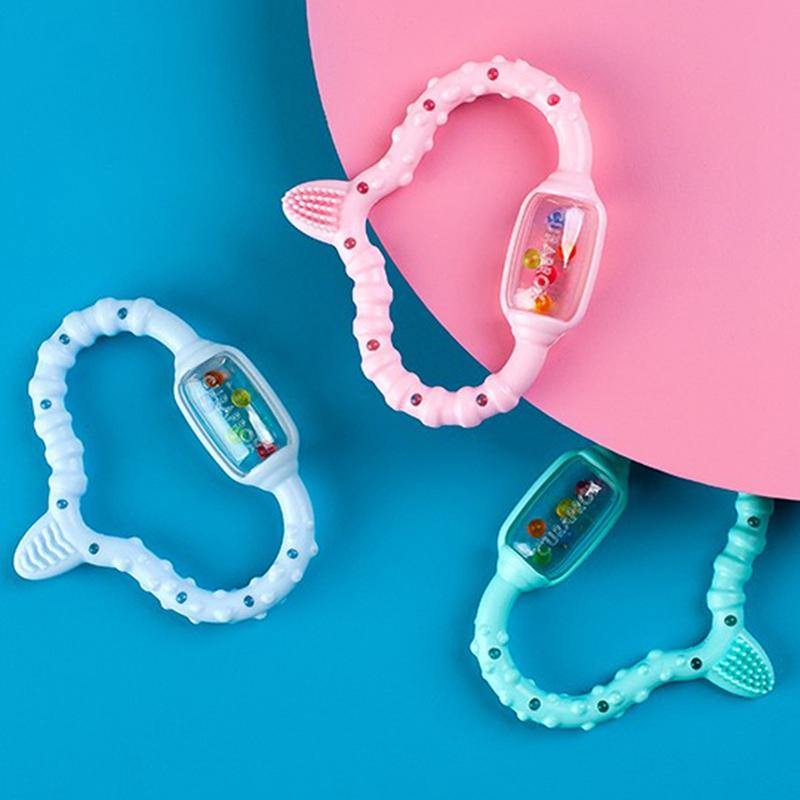 Description
Curaprox baby teething ring green
Teething, games and fun
Awakens the senses, promotes sensorimotor skills and - before that the baby knows nothing - prepares for brushing teeth.
Take a bite and the teething pain will go away. There is no need for pain relieving ointments. Developed by Dr. med. dent. Nadja-Marina Kellerhoff, the CURAPROX baby teething ring is actually an adventure playground - and a learning toothbrush. There are many exciting surfaces to be felt, and the rattle rattles. For educators this means: sensorimotor skills. For your child: adventure!

• Helps with teething: Babies use the teething ring intuitively to relieve teething pain.
• Promotes sensorimotor development. Rattle with colored balls, different surfaces in different degrees of hardness
• Looking forward to brushing your teeth: The massage and learning toothbrush prepares the child for his first toothbrush
• Actually an adventure playground: Biofunctional and therefore naturally conducive to growth.

Free from harmful substances such as bisphenol A (BPA), phthalates or azo dyes, completely harmless
 The pacifier holder complies with the European standard EN 12586
 For your child's safety 
Check the pacifier holder before each use. At the first sign of damage or defects, throw it away immediately. 

Never lengthen the pacifier holder! 

Never attach the pacifier holder to strings, ribbons, straps or loose parts of clothing. Your child can choke themselves with it.
Product Details 
Data sheet
Colour:               Green / Blue / Pink

Type:                  Teething ring

Needs:                Babies & children; Growing up; Gum care; Jaw development and breathing

Product variety: Single Pack

Productlines:      Baby

Age group:          Infant