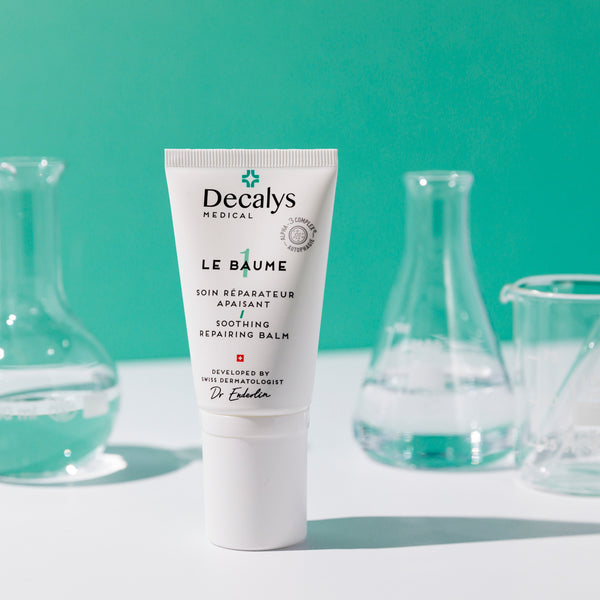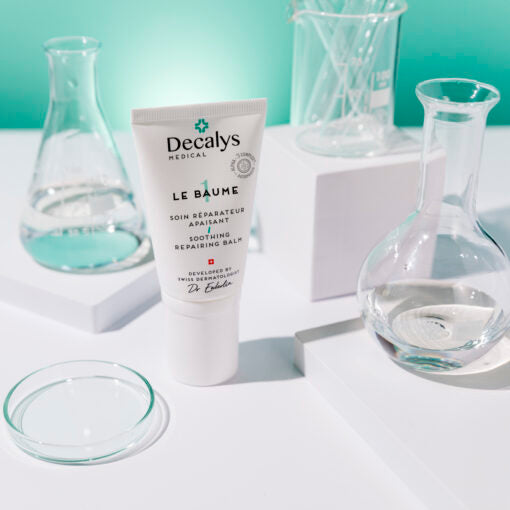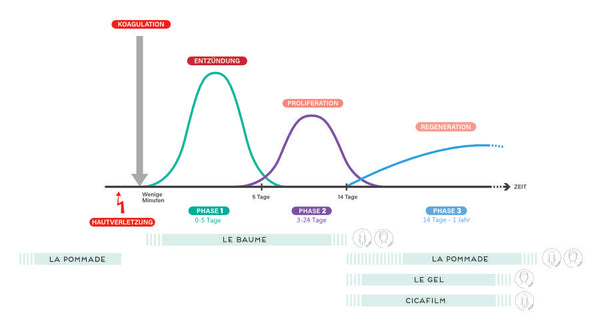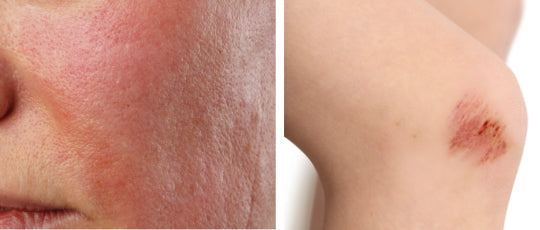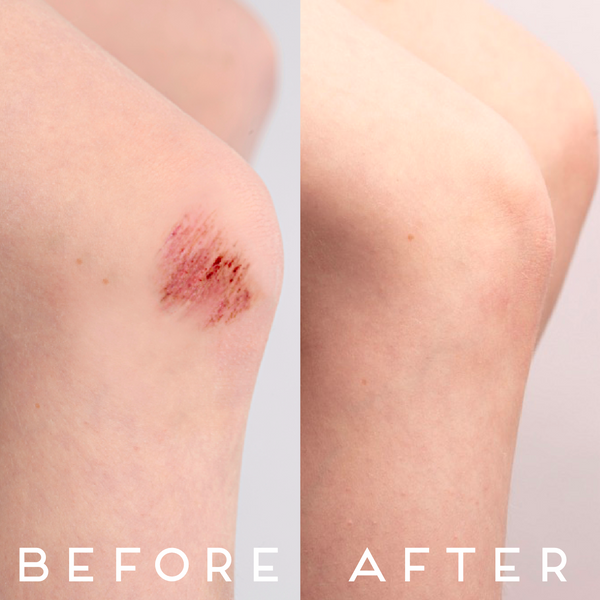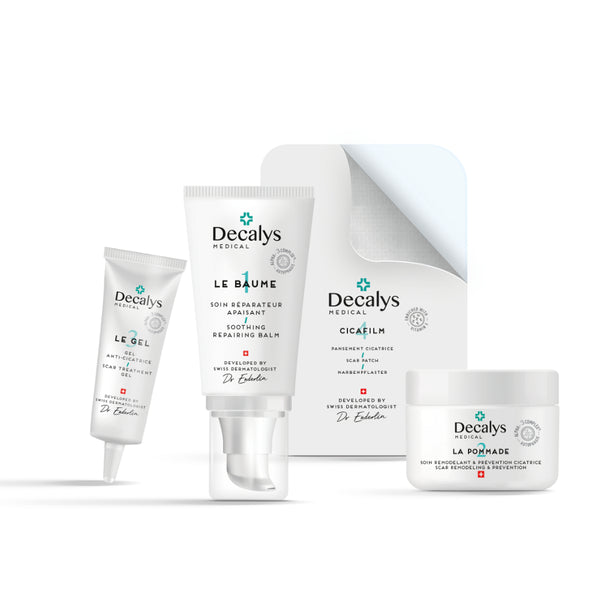 Zoom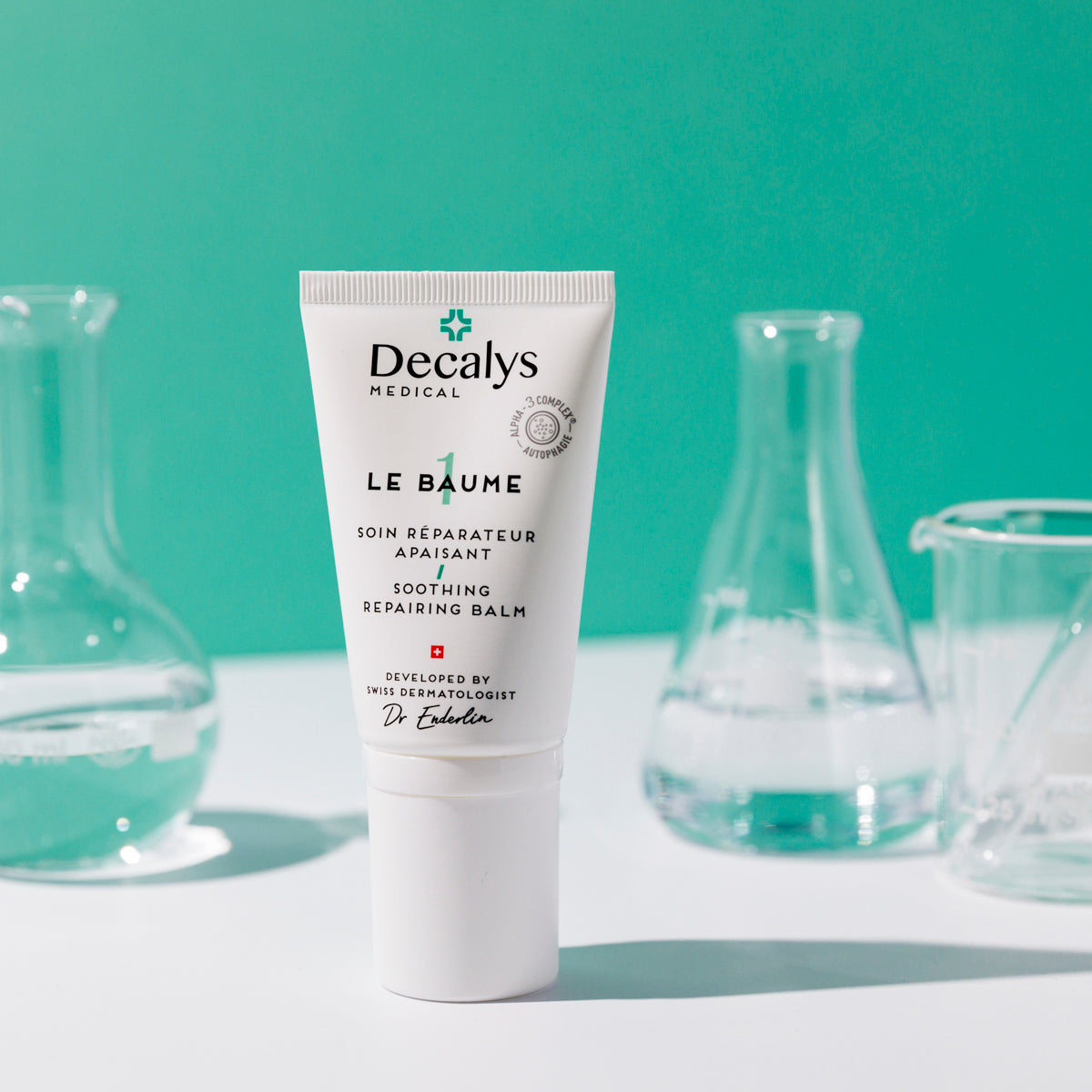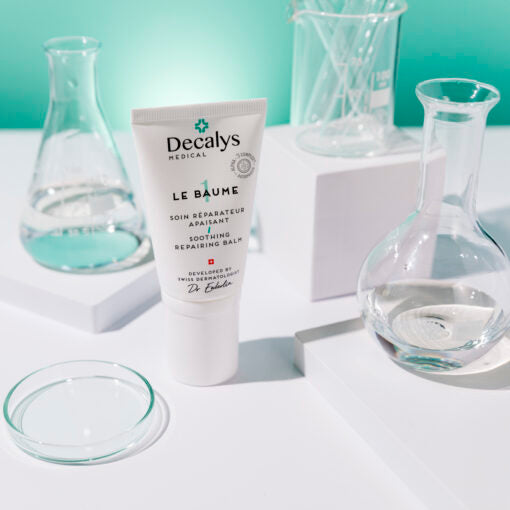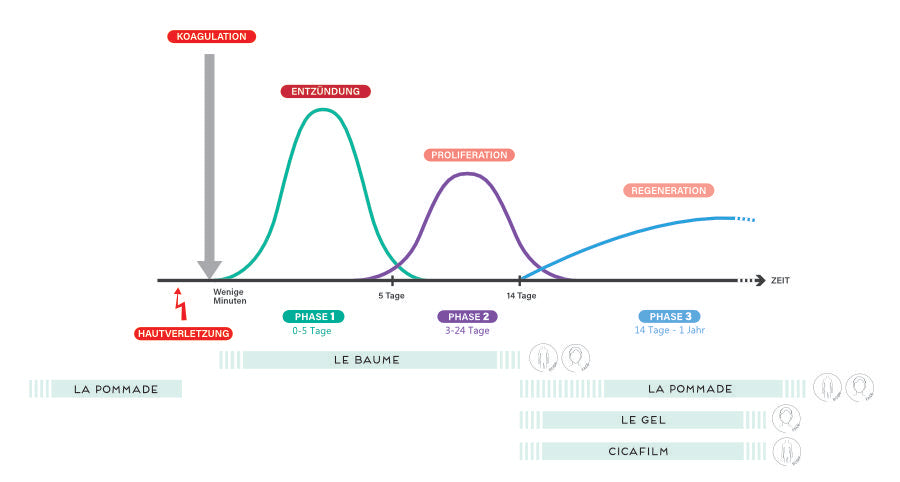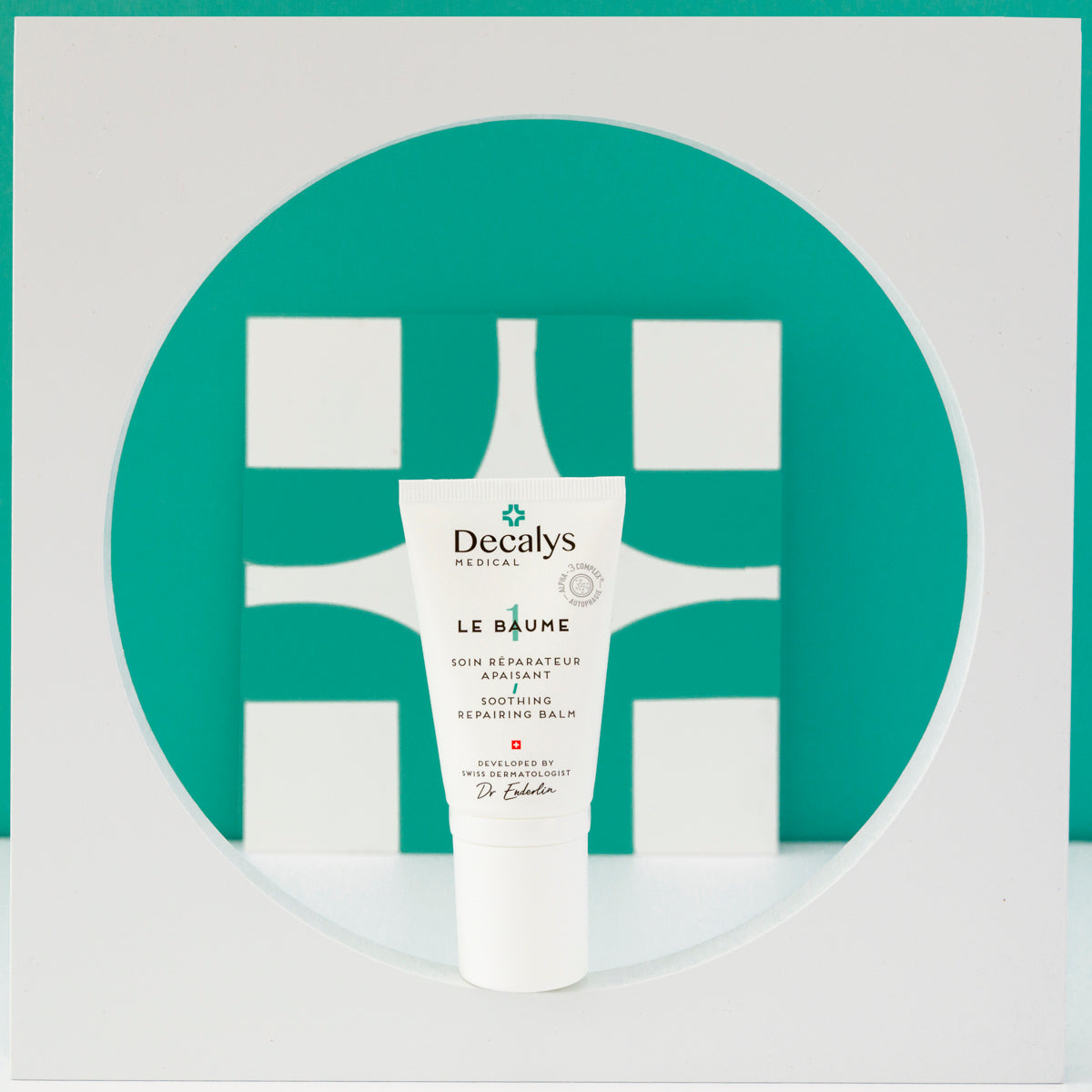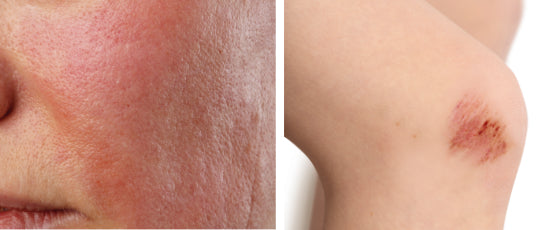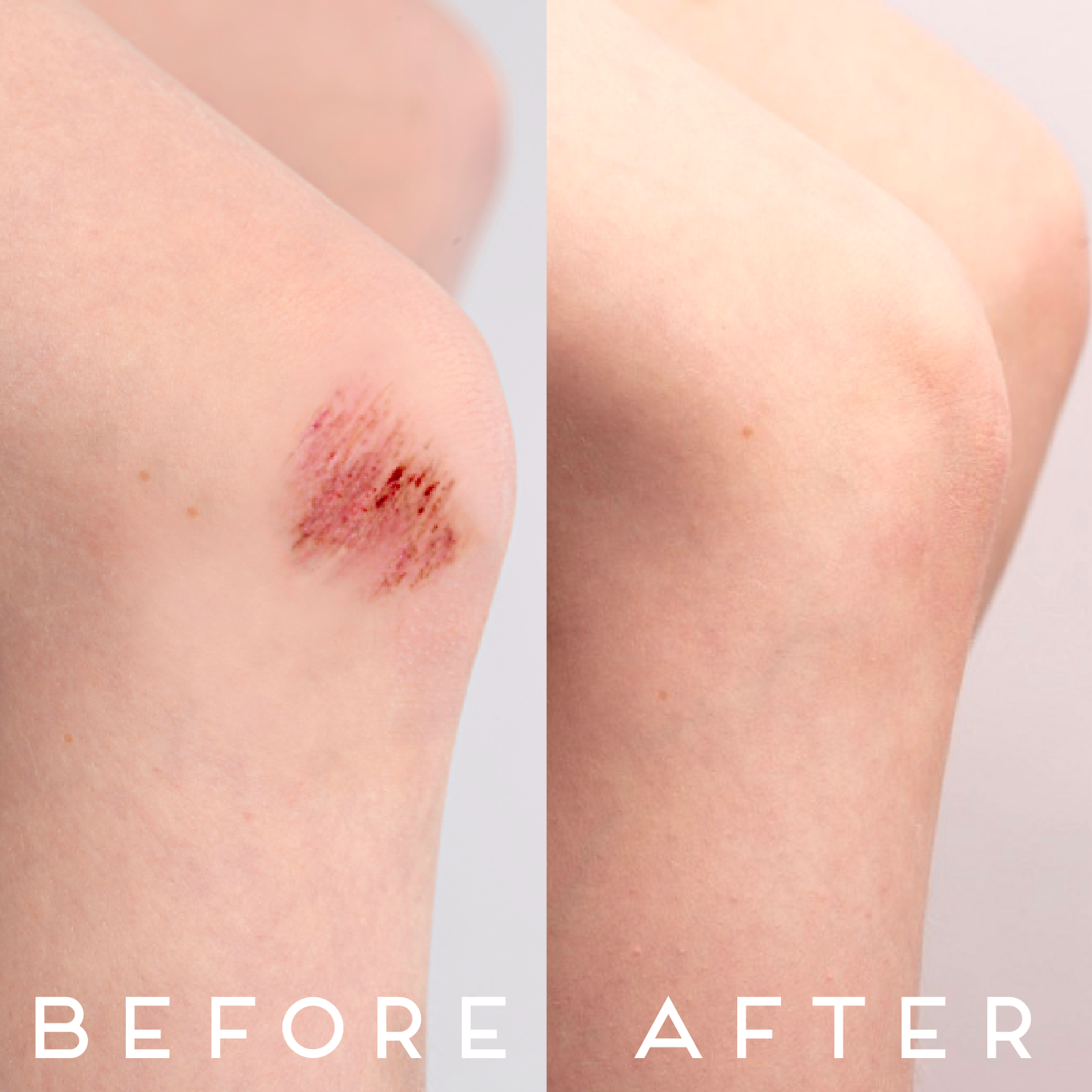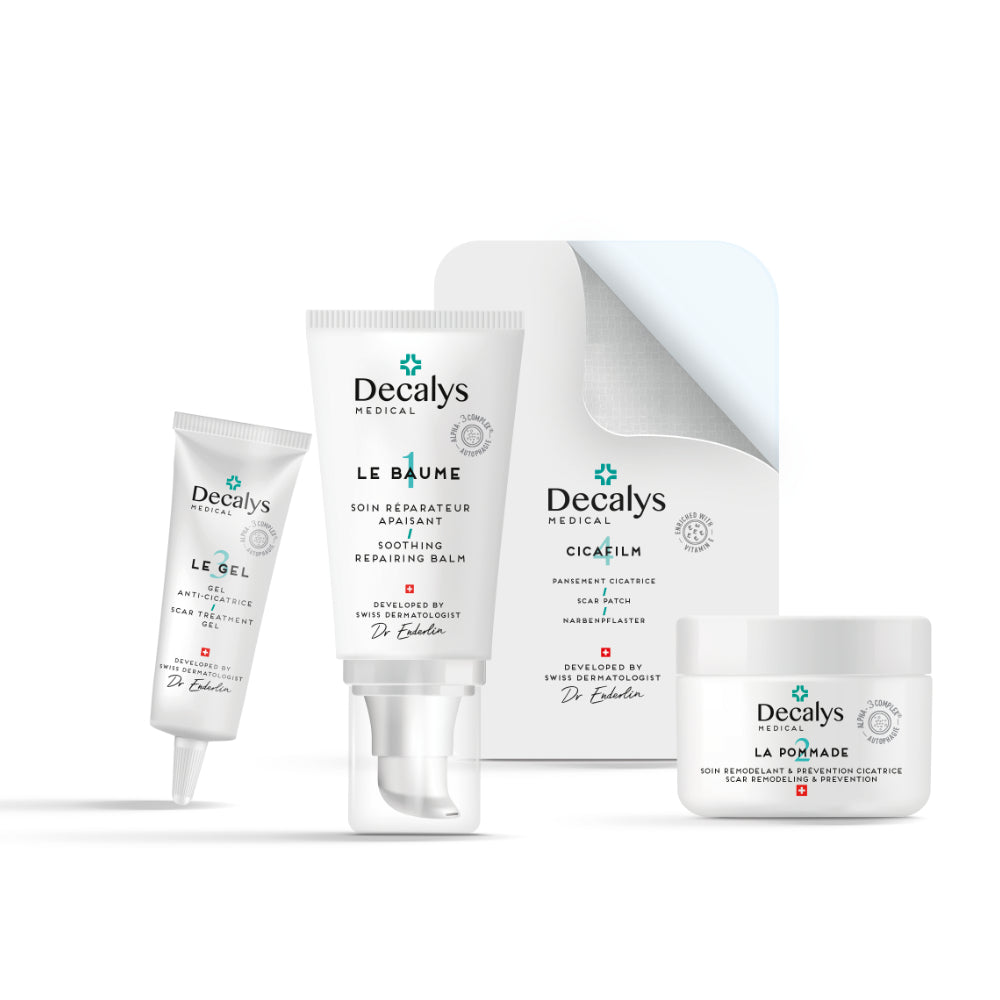 Description
Decalys Medical Le Baume - Soothing repairing balm
Suitable for irritated, reddened skin and minor skin damage, e.g. abrasions and sunburn, as well as after dermatological peelings or laser treatments.For body, face and lips. Suitable at all ages.

Properties Crème Le Baume contains Alpha-3 Complex® to regenerate and restore the epidermis. Zinc prevents the proliferation of bacteria. Enriched with Aloe Vera and Hyaluronic Acid for optimal skin comfort.

Treatment- Irritated, reddened skin- Minor skin damage- Abrasions- Sunburn- Perfect after dermatological peels (microdermabrasion, fruit acid peels) or laser treatments.
DECALYS Medical - The line for experts. Developed by the renowned Swiss dermatologist Dr. Valérie Enderlin, skin surgeon and specialist in laser treatments.
LE BAUME, LA POMMADE, LE GEL and CICAFILM are the result of intensive research into active ingredients and formulations to improve skin regeneration and thus prevent and treat scars.
Application
Apply to the affected area at least twice daily or as directed by a physician. Also suitable for children's skin. 
Composition