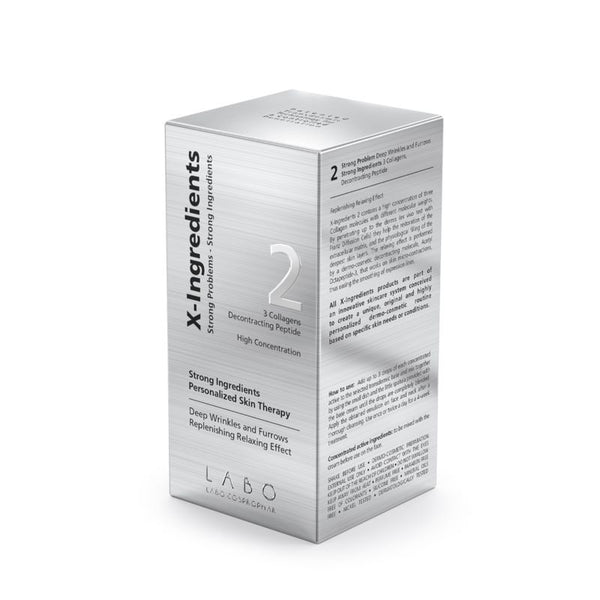 Zoom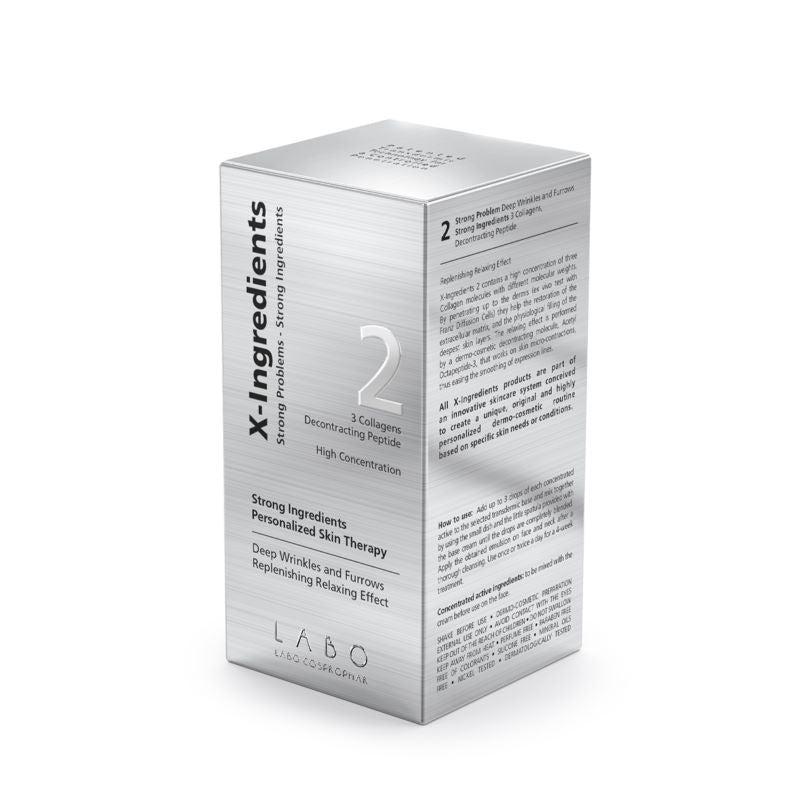 Description
Labo Suisse x-ingredients 2 : 3 collagens decontracting peptide
Strong Problem - Deep Wrinkles and Furrows
Strong Ingredients - 3 Collagens, Decontracting Peptide

Replenishing Relaxing Effect
Deep lines and furrows are caused by mimetic facial movements: over time, dynamic lines (visible only during facial expressions) become static lines (visible even when the facial muscles are at rest). The deeper lines take on the appearance of particularly visible furrows.
X-Ingredients 2 contains a high concentration of three Collagen molecules with different molecular weights. By penetrating up to the dermis (ex-vivo test with Franz Diffusion Cells) they help the restoration of the extra-cellular matrix, and the physiological filling of the deepest skin layers. The relaxing effect is performed by a dermo-cosmetic decontracting molecule, Acetyl Octapeptide-3, that works on skin micro-contractions, thus easing the smoothing of expression lines. Transdermic Technology molecules.
Application
Strongly recommended to apply together with Labo Suisse X - ingredients transdermic bases emulsion. Additionally for specific function, please apply X - ingredients extra help.
Composition

high concentration of three Collagen molecules with different molecular weights. By penetrating up to the dermis (ex-vivo test with Franz Diffusion Cells), Acetyl Octapeptide-3