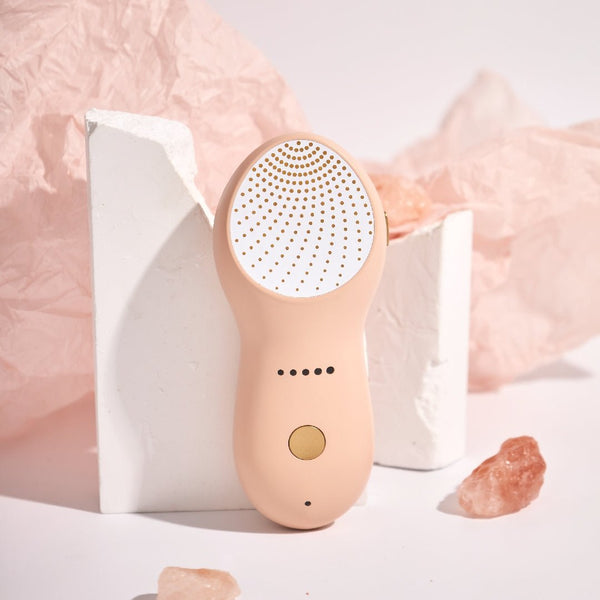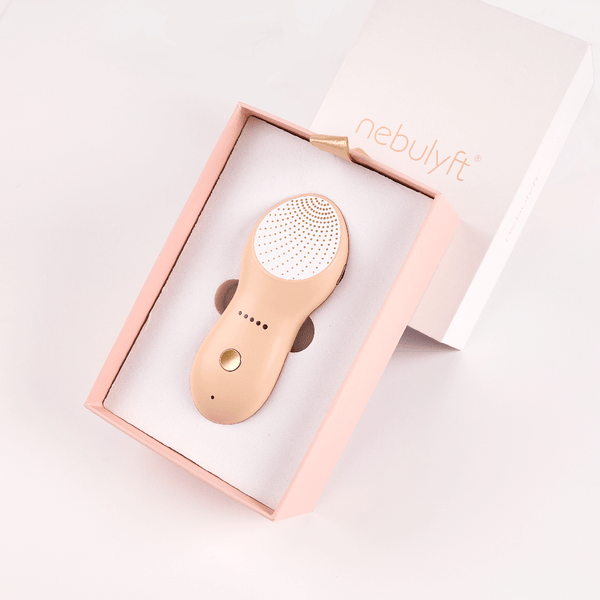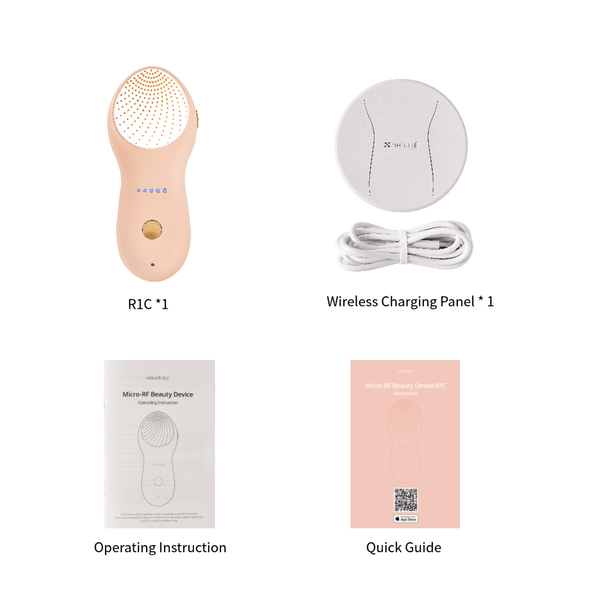 Zoom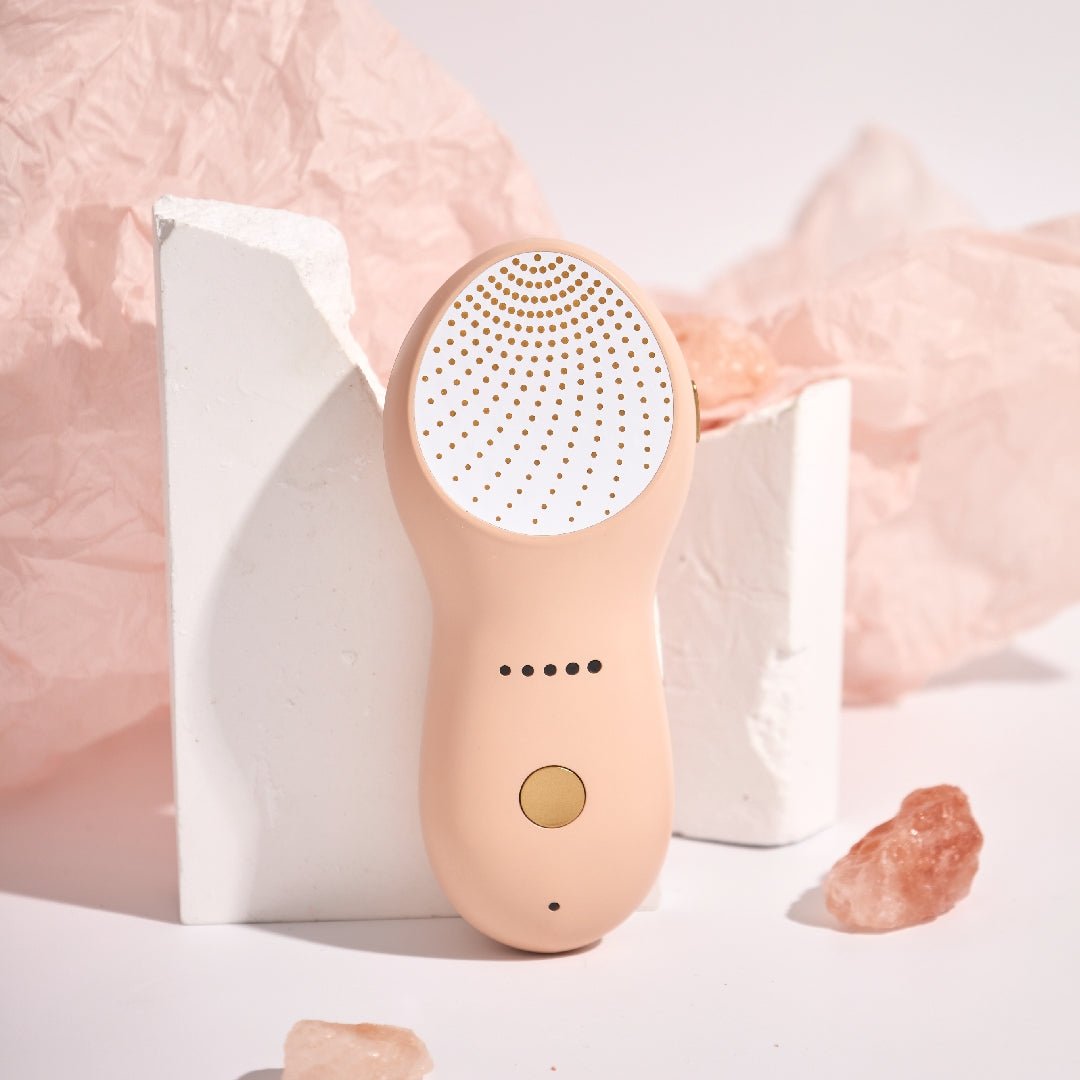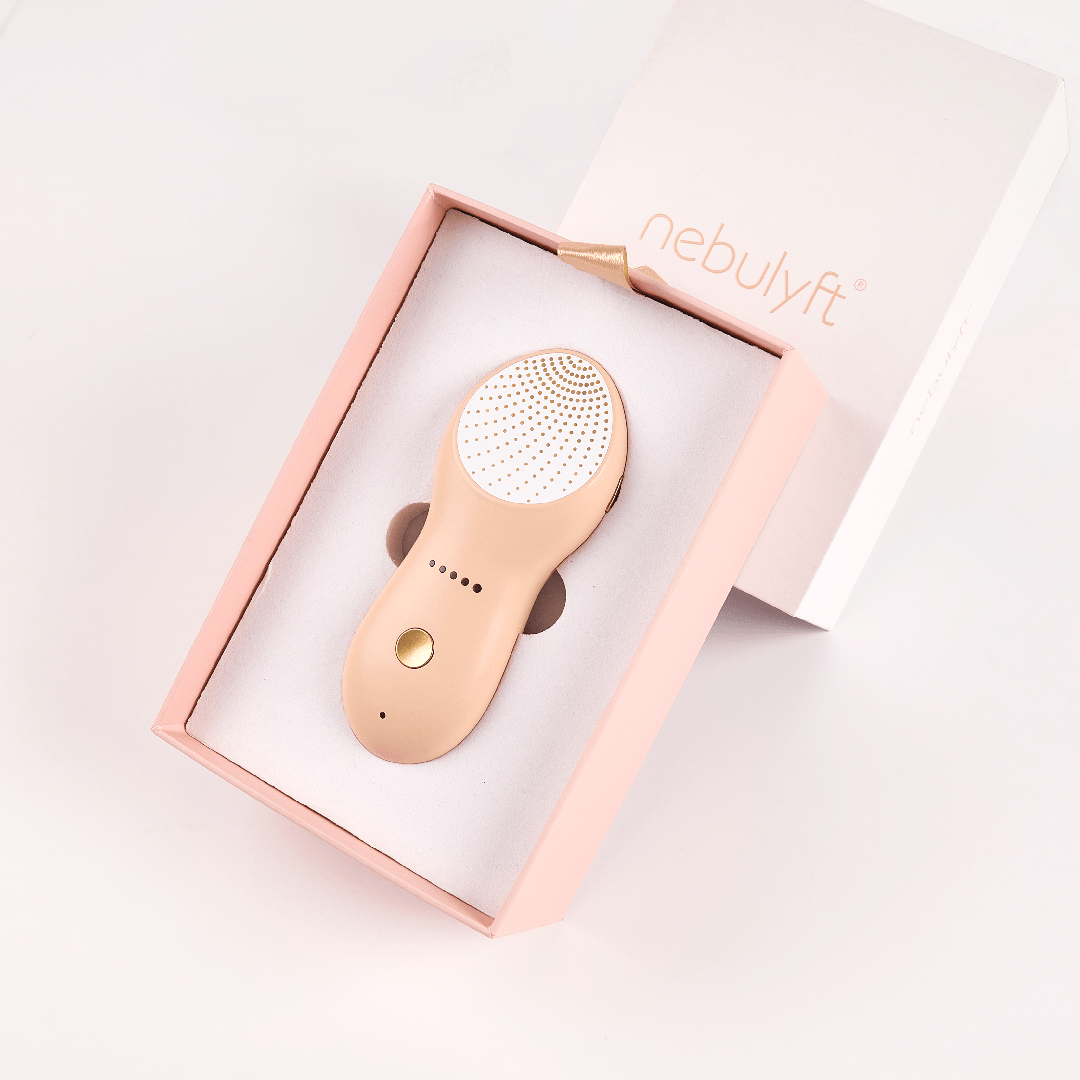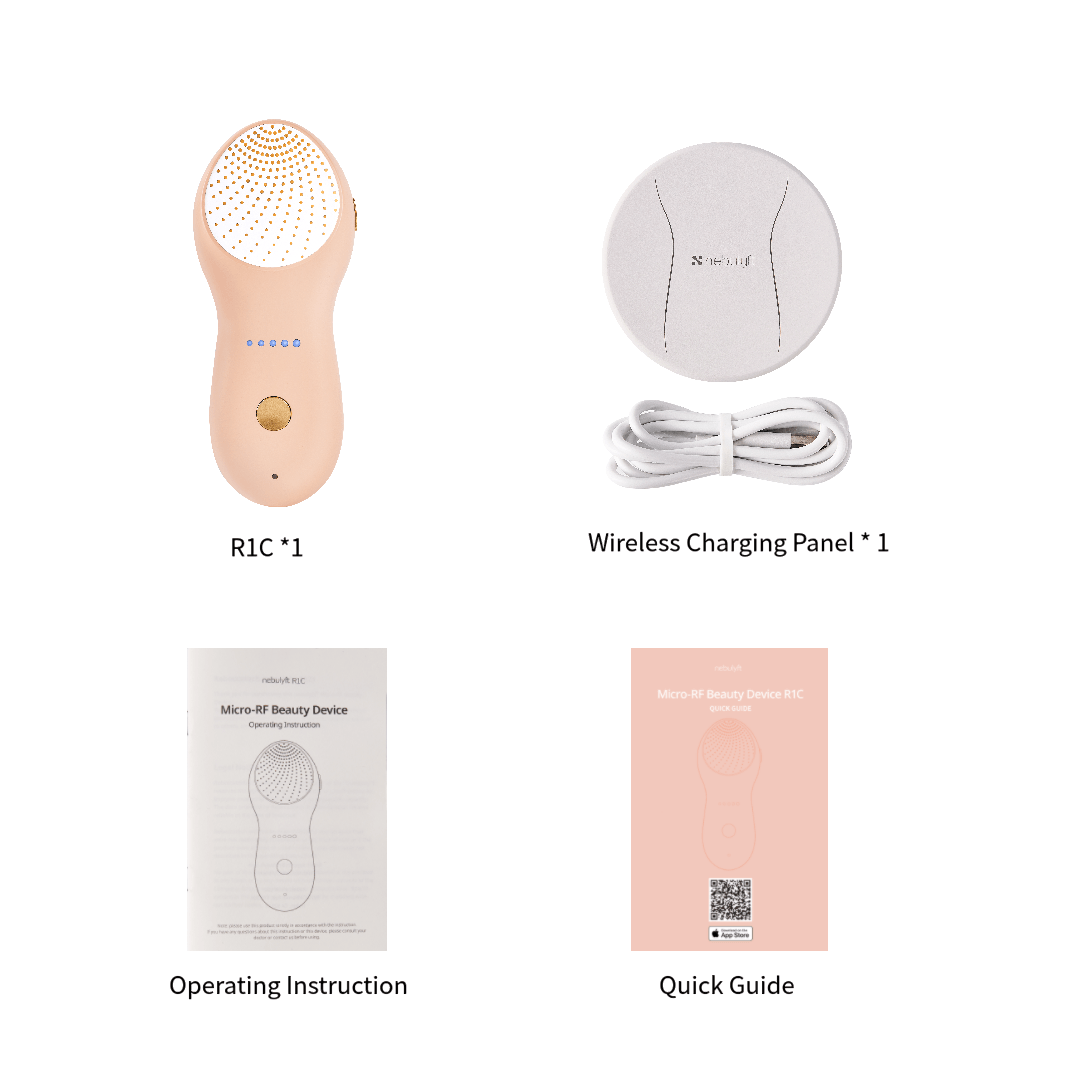 Description
Experience Daily Skin Rejuvenation with Nebulyft R1C LA Rosé
- Quick hydration reduces swelling and dark circles and improves complexion, which is ideal for staying up late.
- Effectively improve smile lines, fine lines, and neckline problems in 7 days of use.
- Brand New RF dots arrangement is designed for better eye care
- 192 Gold Micro-RF dots and a 7.9sq.in. large panel promote collagen cell regeneration.
- Brand new color - LA Rosé
- Five adjustable levels of RF energy for deep, effective treatment.
- Precise temperature control at 107.6°F (42°C) for gentle and safe use.
- Wireless charging,  IP54 waterproof and dustproof design, compact and portable.
- Connect with Nebulyft®️ app for better skin management.
Application
Step 1
Apply the gel evenly on the panel
Step 2
Press the SIDE button to turn on the device, click the circle button to choose energy level
Step 3
Use the RF Array panel to gently circle around on your face
Step4
Follow the diagram and move along the direction of the arrows
Step5
Clean your face after treatment, and do follow-up skin care steps
Complementary products
Nebulyft organic anti-aging gel
Exclusive for the Nebulyft devices.
Produced Organically in CA, USA
Develops a soothing, coupling effect on your skin.
Can be used as an instant hydrating mask, which relieves dehydration, minor redness, skin irritation, burning or itchy feeling, or even minor swelling.