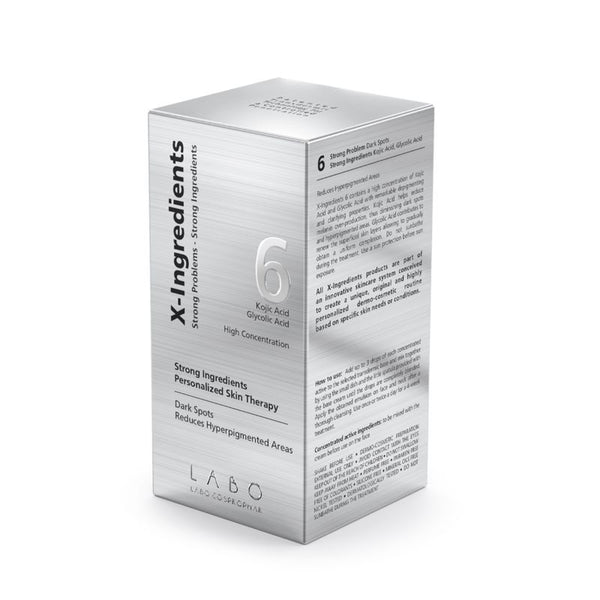 Zoom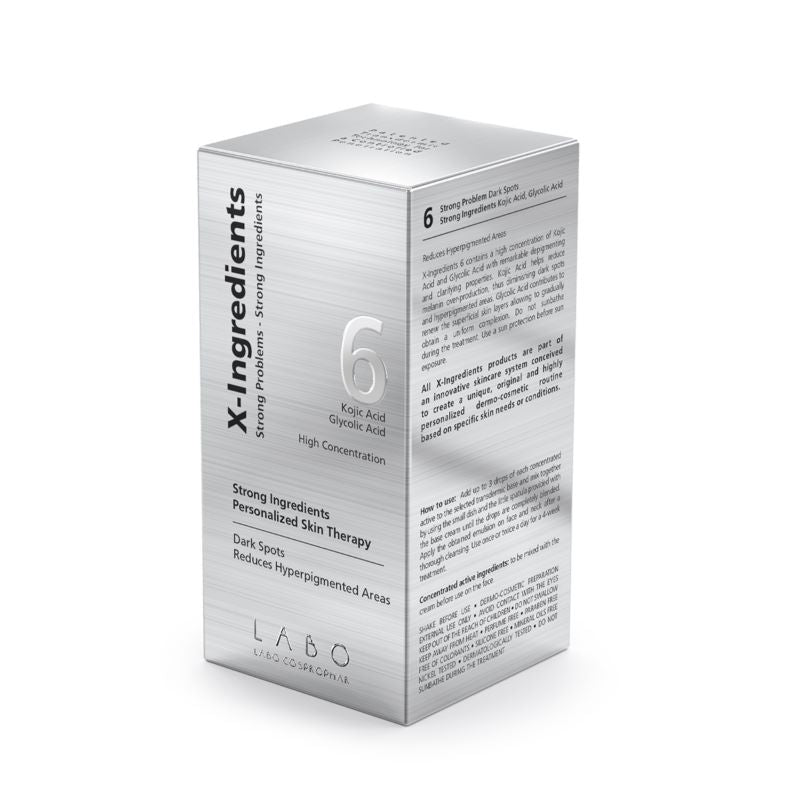 Description
Labo Suisse x-ingredients 6 : kojic acid, glycolic acid
Strong Problem - Dark Spots
Strong Ingredients - Kojic Acid, Glycolic Acid

Reduces Hyperpigmented Areas
Dark spots form due to an accumulation of melanin in the skin's outermost layers. This is a problem connected to both age-related and hormonal factors or damages caused by photo-ageing (UV radiation), which makes the melanin responsible for the skin's constitutional colour become disorganised, causing it to aggregate in areas that are increasingly visible and which become age spots over time, or form patches of uneven pigmentation on the skin.
X-Ingredients 6 contains a high concentration of Kojic Acid and Glycolic Acid with remarkable depigmenting and clarifying properties. Kojic Acid helps reduce melanin over-production, thus diminishing dark spots and hyperpigmented areas. Glycolic Acid contributes to renew the superficial skin layers allowing to gradually obtain a uniform complexion. Do not sunbathe during the treatment. Use a sun protection before sun exposure. Transdermic Technology molecules.
Application
Strongly recommended to apply together with Labo Suisse X - ingredients transdermic bases emulsion. Additionally for specific function, please apply X - ingredients extra help.
Composition
Kojic Acid and Glycolic Acid