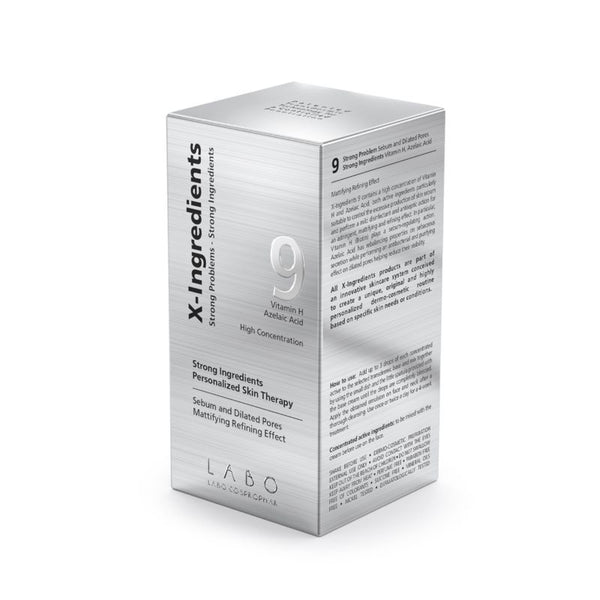 Zoom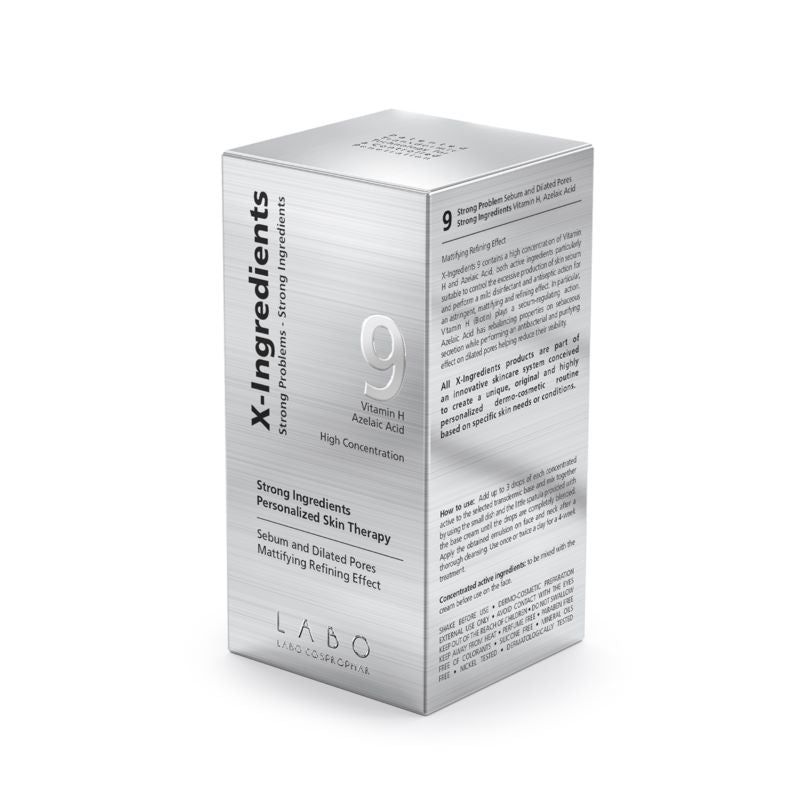 Description
Labo Suisse x-ingredients 9 : vitamin H, azelaic acid
Strong Problem - Sebum and Dilated Pores
Strong Ingredients - Vitamin H, Azelaic Acid

Mattifying Refining Effect
Sebum and dilated pores are characteristic of oily or combination skin. Excess sebum is a constitutional characteristic that can never be completely eliminated but can be kept under control and rebalanced. In this case, the skin's appearance is shiny and the pores, particularly on the T-zone (forehead, nose and chin), are dilated and sometimes become blocked, causing blackheads and small blemishes.

X-Ingredients 9 contains a high concentration of Vitamin H and Azelaic Acid, both active ingredients particularly suitable to control the excessive production of skin sebum and perform a mild disinfectant and antiseptic action for an astringent, mattifying and refining effect. In particular, Vitamin H (Biotin) plays a sebum-regulating action. Azelaic Acid has rebalancing properties on sebaceous secretion while performing an antibacterial and purifying effect on dilated pores helping reduce their visibility. Transdermic Technology molecules.
Application
Strongly recommended to apply together with Labo Suisse X - ingredients transdermic bases emulsion. Additionally for specific function, please apply X - ingredients extra help.
Composition
Vitamin H and Azelaic Acid