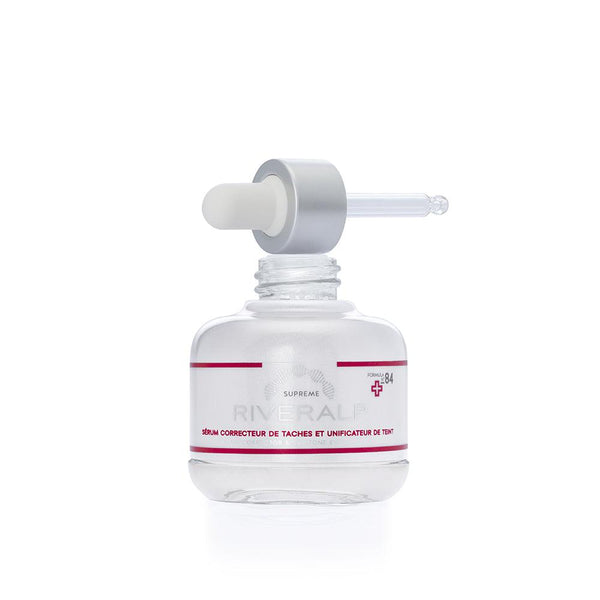 Zoom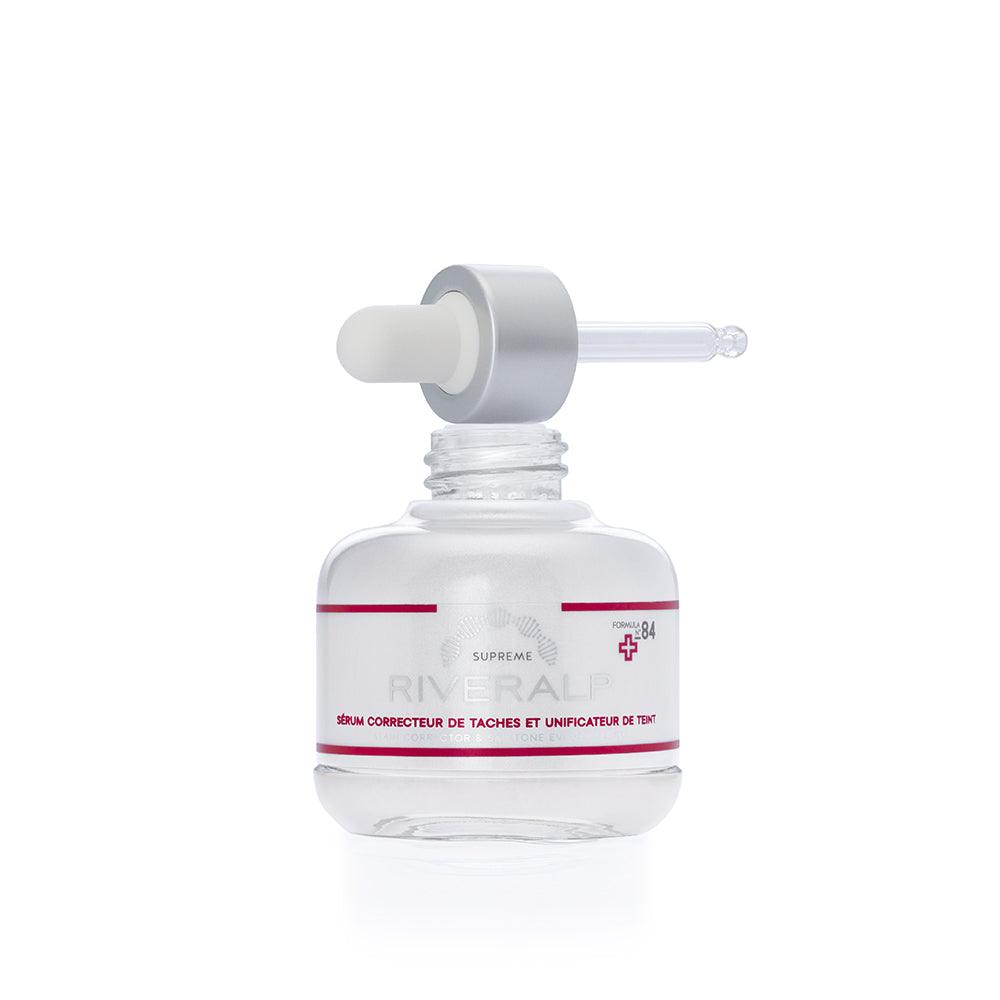 Description
L'alpage riveralp - stain corrector serum 30 ml
The Stain Corrector & Skintone Evener Serum is an alpine high-tech care, specially developed to help reducing the intensity of spots on the skin and unify the overall complexion:
- A highly concentrated complex of 7 alpine organic plants (mallow, peppermint, lemon balm, yarrow, lady's mantle, speedwell herb and primula) unifies the complexion.
- Another complex based on tree leaves helps reducing the pigmentation of the spots to mitigate them.
- A complex of rare plants (organic borage, queen of the meadow and evening primrose) helps to intensely moisturize and nourish the skin.
- A complex of phyto-endorphin extract based on monk's pepper improves the complexion and provides well-being to the skin.
Application
L'ALPAGE riveralp -  stain corrector serum with its light and non-greasy texture is rapidly absorbed and melts on contact with the skin. Apply it after cleansing the face, it helps to moisturized the skin, effective for stain/pigment correcting, and unify the tone improves the well being of the skin. Suitable for all skin type.
Composition
Milk , the mix of organic genepi, gentian, lupin, apple, butcher's broom, a fruit enzyme and a complex of phyto-endorphin extract based on monk's pepper.