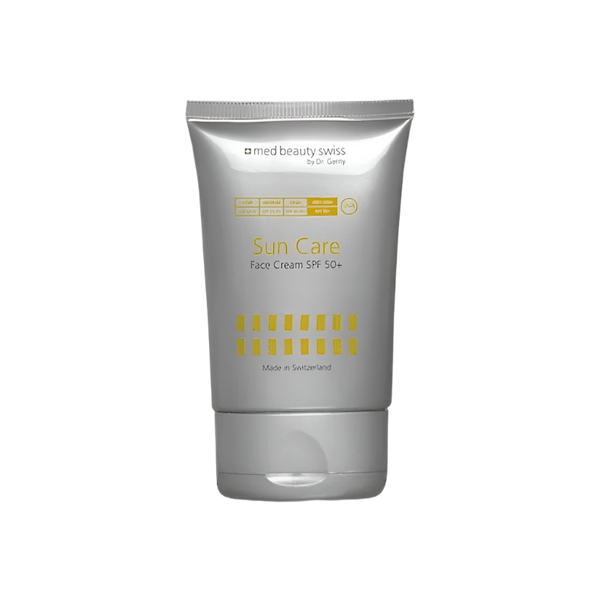 Zoom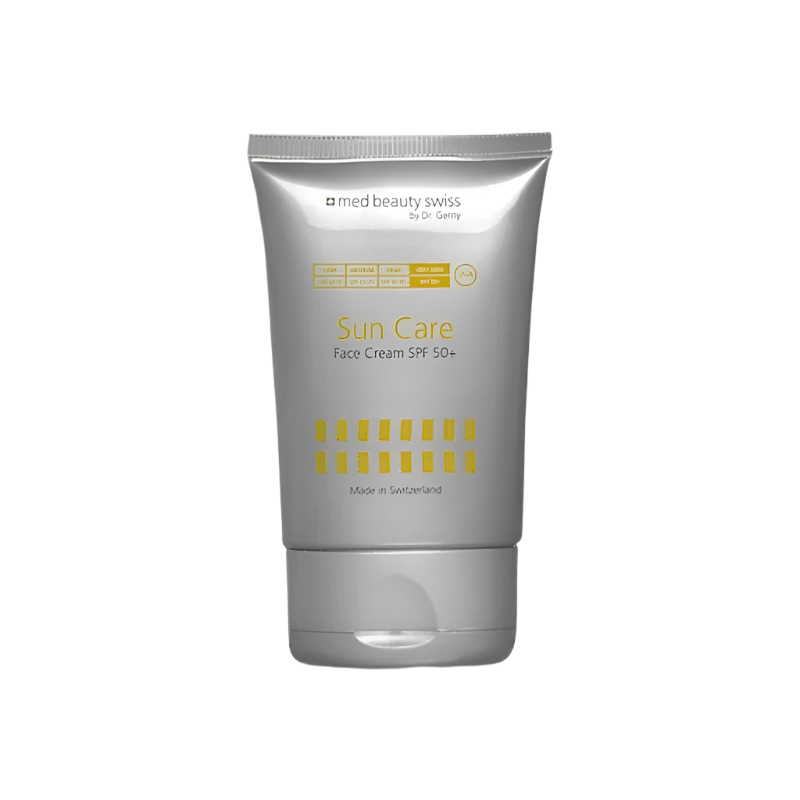 Description
Get to know the fascinating new dimension of sun protection: The SUNCARE SPF 50+ formula offers maximum protection against UVA and UVB radiation. At the same time, it works intensively against premature, light-induced skin aging.
Your UVA / UVB filter system is perfectly balanced and based on the latest generation of organic light protection substances as well as high-quality components of Schisandrakraut and Aqua-Cacteen.
In this way, delicate skin is reliably protected from sunburn and pigmentation. Valuable ingredients donate and bind essential moisture in the skin and show an excellent antioxidant effect.
Application
Reliable dermatological UV protection and high quality skin care without compromise.
Med Beauty Swiss sun care face cream spf50 is applied every morning after the routine skin care, 30 minutes before attach to the sun.Tip: Ideal for impure and oily skin, the sensible addition to Gly Clean products. Also to use for covering scars, birthmarks, skin damage and hyperpigmentation. Particularly good to use as winter sun protection.
Composition
SPF 50+
Zinc
Pro Vitamin B5