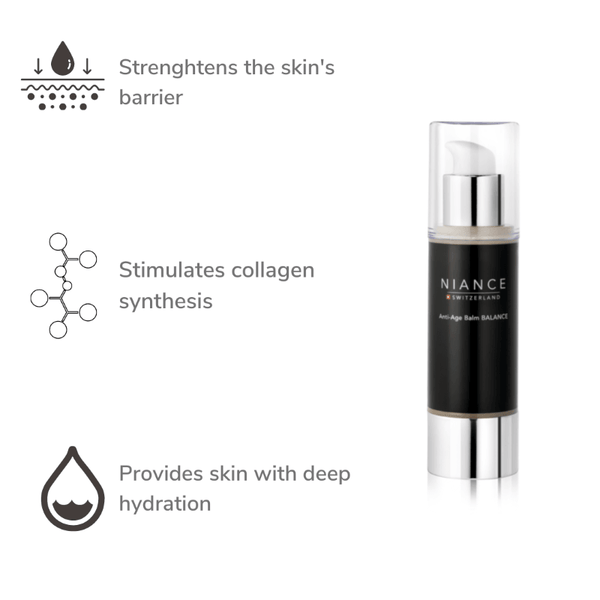 Zoom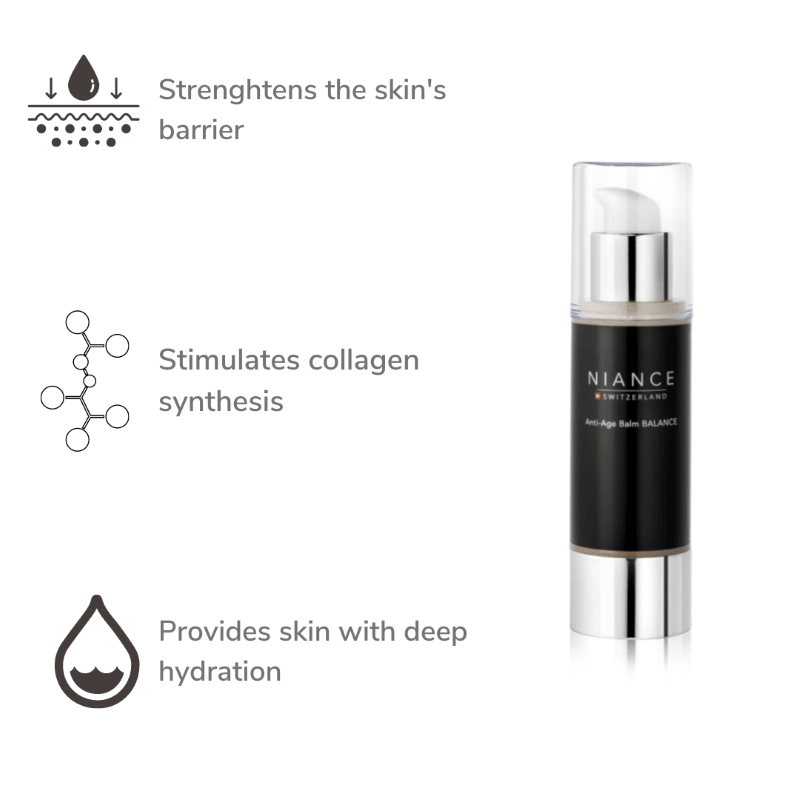 Description
Description
Revitalize your skin with the Niance Anti-Age Balm Balance for Men (50ml). This skincare marvel stimulates natural regeneration and protects against oxidants and stress. Age gracefully with this balm that enhances your skin over time.
FEATURES:
Niance Anti-Age Balm BALANCE is a light, silky balm providing UV protection, extra moisture, and vital nutrients.
This powerful skincare product enables your skin to naturally repair while effectively reducing fine lines and wrinkles.
Experience firm, elastic skin less susceptible to free radicals and other harmful external influences such as sun or dry air.
Results in a smooth and revitalized skin, improved skin nutrition, activation of natural repair functions, and increased protection against oxidative stress.
Application
Application
Apply Niance Anti-Age Balm BALANCE evenly every morning after shaving, allowing it to absorb for a healthier, smoother skin feeling.
Composition
Composition
Saccharide Complex: Enhances hydration
Milk Serum: Boosts skin smoothness and elasticity
Watermelon Extract from Kalahari: Powerful antioxidant
Bristle Oat Extract: Reduces inflammation
Micro Algae Extract: Stimulates skin vitality and radiance
Swiss Glacier Complex®: Provides enduring hydration, preserving skin freshness