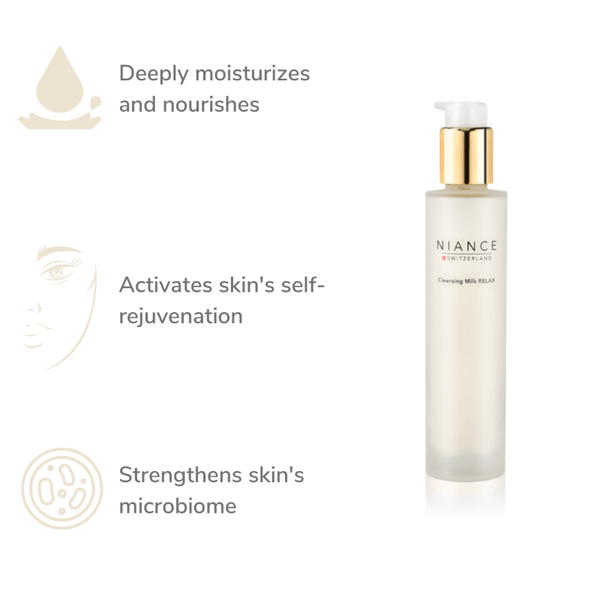 Zoom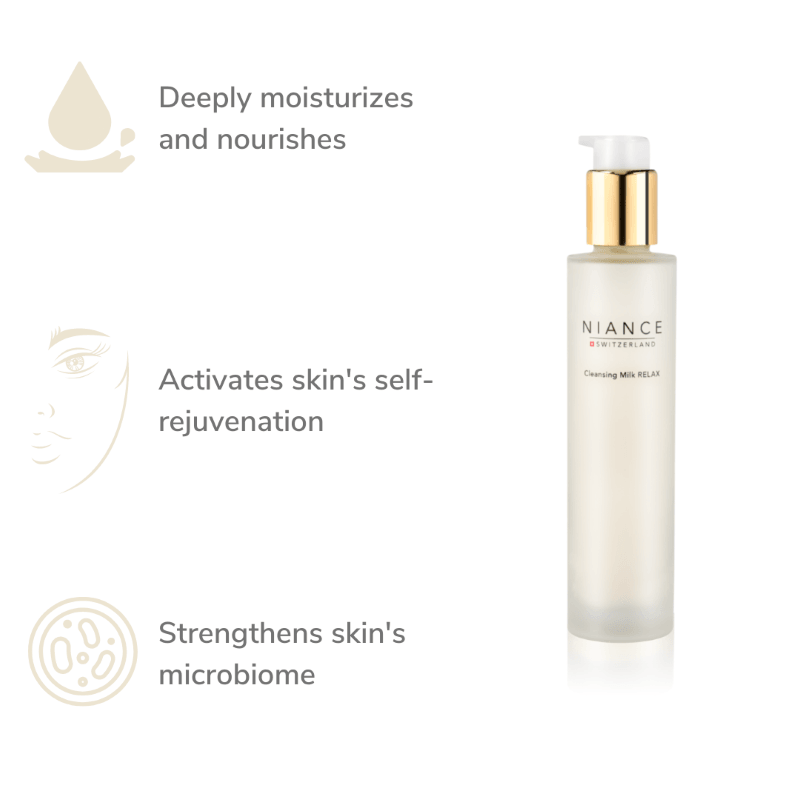 Description
Description
Introducing the NIANCE Cleansing Milk RELAX, a gentle yet effective cleanser designed to stimulate cell regeneration while cleansing, leaving the skin feeling smooth and full of vitality. This cleansing milk is specially formulated for dry or sensitive skin, providing powerful rejuvenating ingredients that work gently on your skin.
KEY BENEFITS:
The exclusive SWISS GLACIER COMPLEX® and a blend of active anti-ageing ingredients work synergistically to promote cell rejuvenation even during the cleansing phase.
Harness the power of valuable substances from the hyssop plant, known for their antioxidants that cleanse, soothe, and protect the skin.
Experience a gentle cleanse that soothes and protects your skin while providing an instant anti-ageing effect.
Witness strong performance backed by Swiss Skin Research, including a cocktail of high-tech anti-ageing ingredients.
Increase cellular activity through high absorption of active ingredients for maximized results.
Application
Application
Use the NIANCE Cleansing Milk RELAX every morning and evening, applying with gentle massage movements to the face, neck, and cleavage. It's also suitable for the eye area. Rinse the anti-ageing cleansing milk off with clean water, and follow up with a facial toner (e.g., NIANCE Facial Tonic REFRESH).
Composition
Composition
Saccharide Complex: Enhances hydration
Hyssop-Plant: Contains antioxidants that cleanse, soothe and protect the skin
Yeast Cell Plasma: Promotes skin regeneration and renewal
Swiss Glacier Complex®: Provides long-lasting hydration, preserving skin freshness