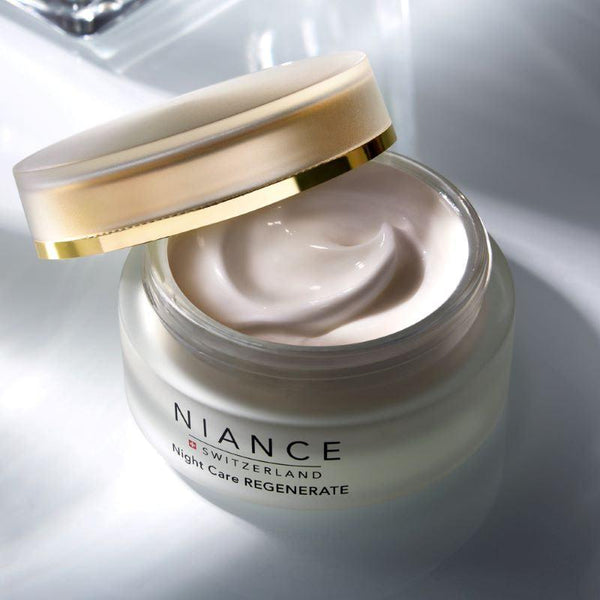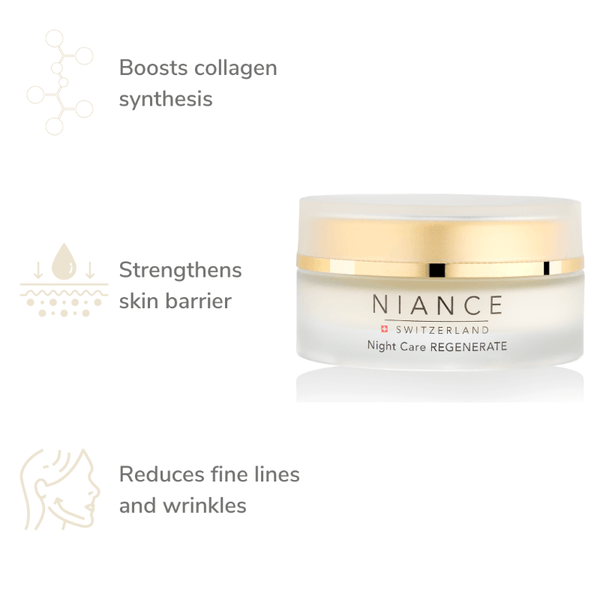 Zoom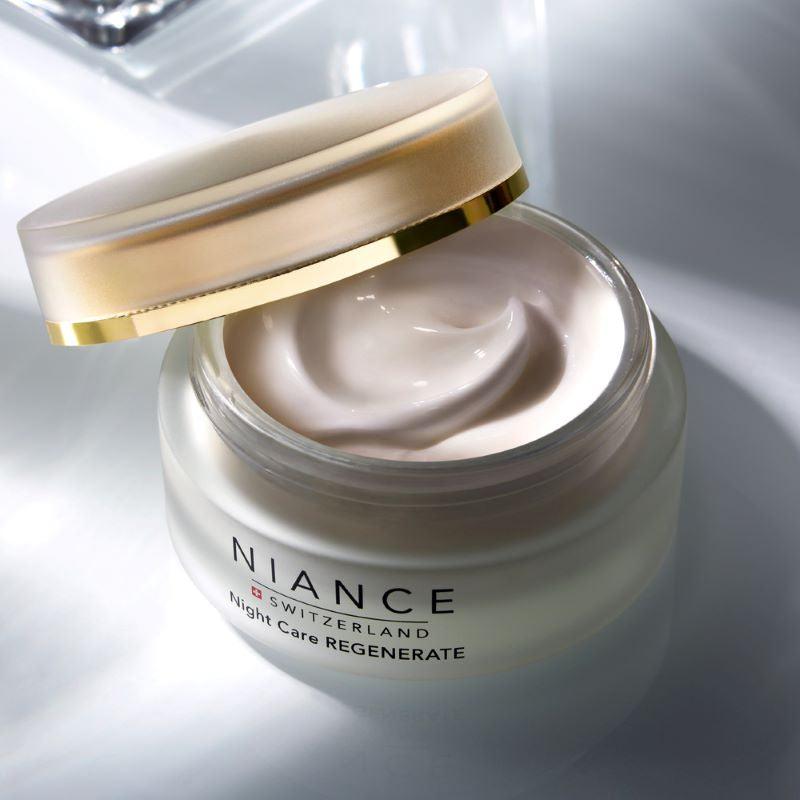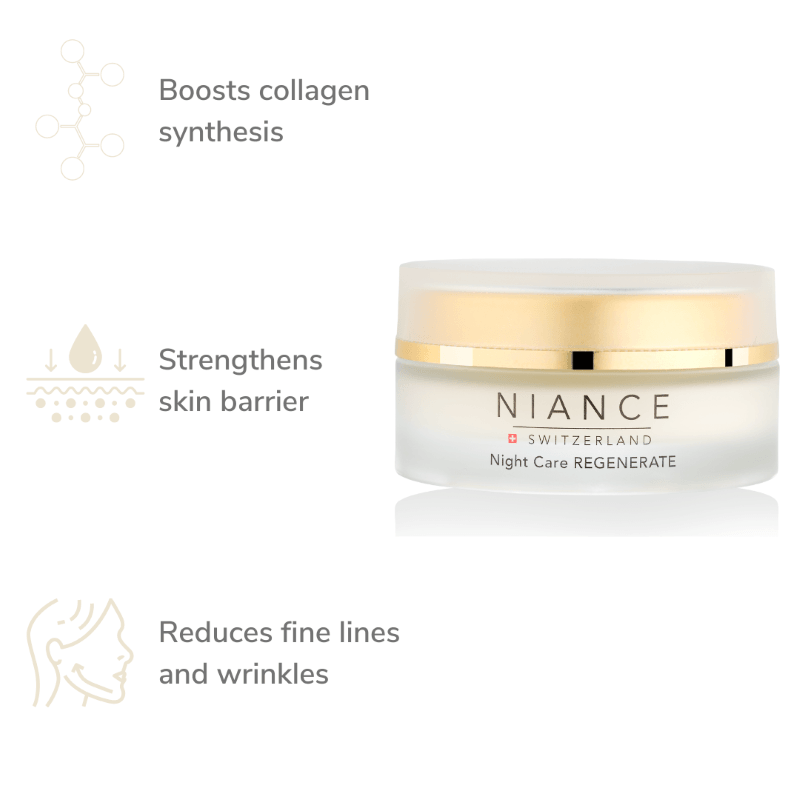 Description
Description
NIANCE Night Care REGENERATE is your ultimate nighttime skincare companion, working deep beneath the skin surface, much like your dreams. Spoil your face with a smooth, silky cream rich in concentrated active ingredients, and wake up to skin that's soft, smooth, and firm in all the right places.
HOW IT WORKS:
NIANCE Night Care REGENERATE is packed with potent active ingredients that penetrate deeply into the skin to directly nourish the cells. This rich cream is packed with powerful Swiss Glacier Complex®, Swiss Milk Colostrum, and Micro Algae extract, all known to stimulate collagen generation and fortify the skin's structure. It fights wrinkles and lines from within the skin for a smooth and even effect. Your skin is encouraged to absorb extra moisture and develop enhanced firmness and resilience.
Immediate results include visibly firmer skin and extended elasticity.
KEY BENEFITS:
Stimulates collagen generation within skin cells.
Promotes cell renewal and skin cell supply.
Strengthens skin structure and offers intensive care at night.
Reinforces the structure of the skin barrier.
Application
Application
After gentle cleansing (e.g., with NIANCE Cleansing Milk RELAX and NIANCE Facial Tonic REFRESH), apply NIANCE Night Care REGENERATE. Gently apply to skin in circular movements before going to sleep. Use the NIANCE 24K gold-plated scoop (provided in the package) to apply and gently massage the cream onto the desired area. The scoop is ideal for hygiene and anti-bacterial purposes, and to massage the skin for an added cooling and soothing effect.
Composition
Composition
Saccharide Complex: A potent moisturizer that hydrates and rejuvenates the skin.
Tripeptide: Stimulates collagen production, enhancing skin firmness and elasticity.
Bristle Oat Extract: Offers anti-inflammatory benefits, soothing and calming the skin.
Micro Algae Extract: Rich in antioxidants, it detoxifies and rejuvenates the skin.
Milk Serum: Provides deep hydration and enhances skin vitality.
Swiss Glacier Complex®: A unique blend of natural ingredients that deeply hydrates and revitalizes the skin.