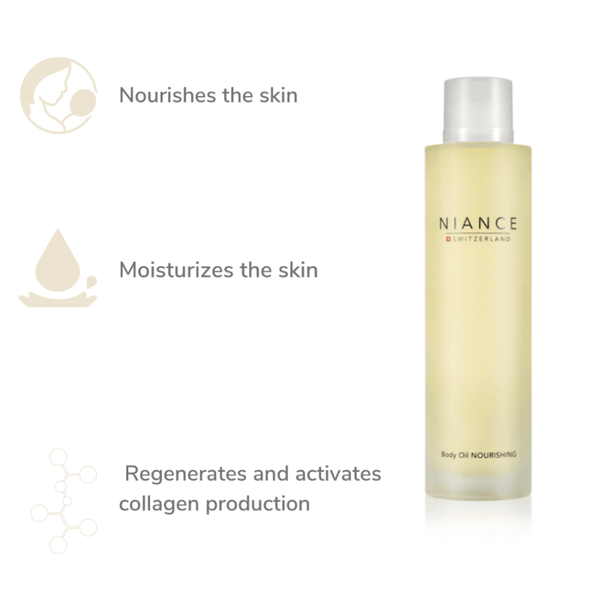 Zoom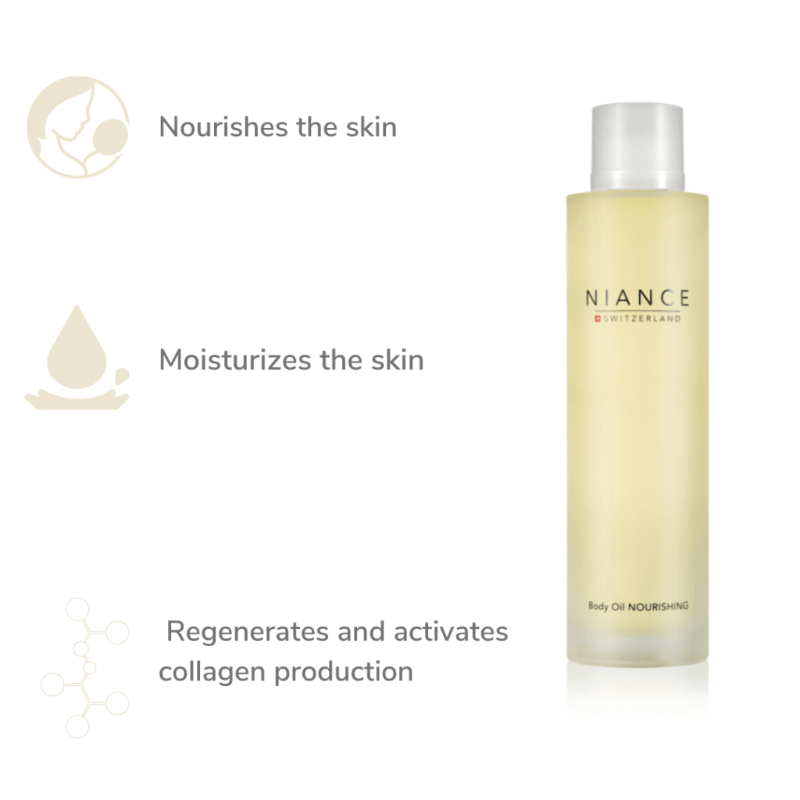 Description
Description
Experience silky smooth and sensually scented skin with NIANCE BODY OIL NOURISHING. This innovative 'wonder oil' is expertly blended with organic and natural compounds to provide deep hydration and antioxidant benefits for your body, day and night.
HOW IT WORKS
NIANCE BODY OIL NOURISHING harnesses the power of natural and organic ingredients to nourish your skin. It promotes collagen production, binds and delivers moisture, and stimulates urea production for optimal hydration. With continuous use, you'll notice a reduction in aging spots and the added benefit of its rich anti-cellulite properties. The oil features a delightful blend of five flavor berry and coastal herb extracts, along with grape seed, castor, lemon seed, and cactus pear oil.
Application
Application
After cleansing, pour a generous amount of NIANCE BODY OIL NOURISHING into the palm of your hand and apply a smooth layer all over your body. Gently massage the oil into your skin until fully absorbed for a luxurious, silky feel.
Please note that this oil is specifically designed for body use. For facial creams, we recommend exploring the NIANCE Premium Glacier Skincare range.
Composition
Composition
KEY INGREDIENTS
Five Flavour Berries extract
Coast Herb extract
Cactus Pear oil
Lemonseed oil
Castor oil
Grapefruit oil