Zoom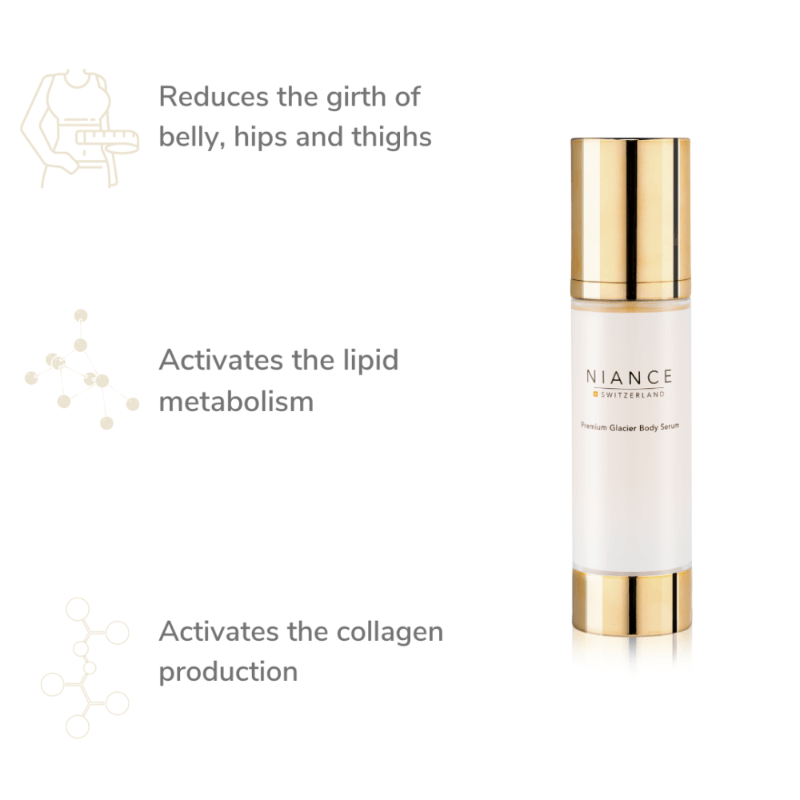 Description
Description
Achieve a silky silhouette with NIANCE Premium Glacier Body Serum. This advanced serum is formulated with the perfect combination of nutrients to firm, tone, and tighten your skin, giving you immediate results and a beautifully shaped silhouette.
HOW IT WORKS
NIANCE Premium Glacier Body Serum is a highly concentrated anti-aging serum designed to target specific areas such as hips, thighs, belly, waist, and bottom. The serum activates the decomposition of free fatty acids, promoting clear gains in firmness, tightness, and tone. It also helps tighten the skin structure and significantly reduces the appearance of cellulite. With its powerful formula, this premium serum provides visible lifting effects right after application.
Application
Application
For optimal results, use NIANCE Premium Glacier Body Serum daily in the mornings and evenings. Apply the serum to the targeted areas on your abdomen, hips, upper arms, legs, and bottom. Massage the serum into the skin quickly, stroking in an upward motion.
Composition
Composition
Rose Pepper
Herbal Caffeine-Horn Poppy-Complex
Soy-Carnitin Complex
Brown Algae Fiber
Maritime Lotus Extract
Mint Camphor
Swiss Glacier Complex®