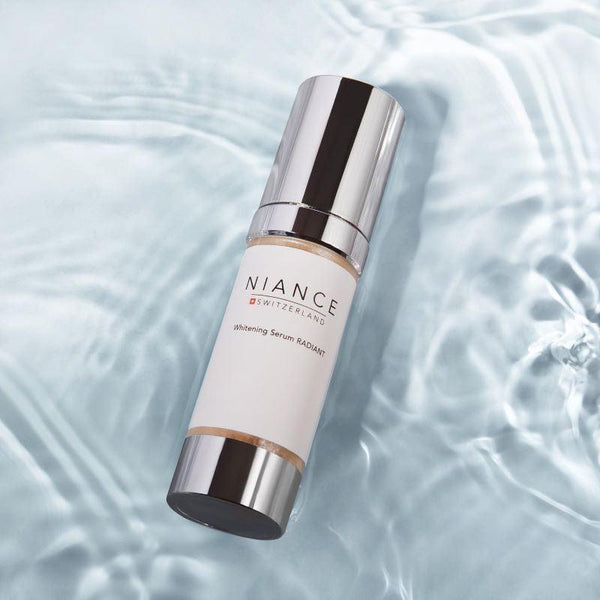 Zoom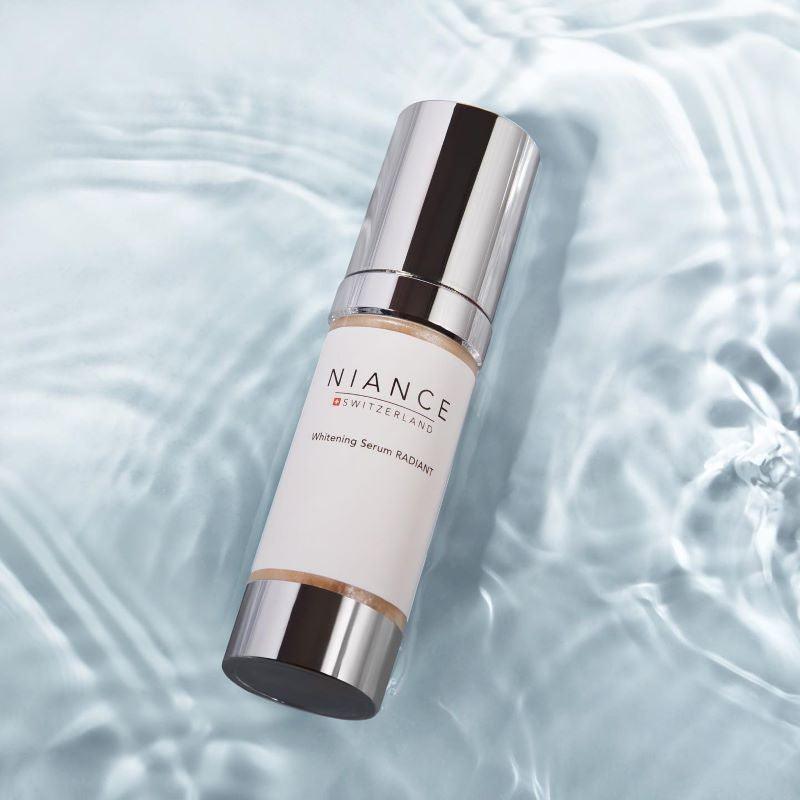 Description
Description:
Reveal a bright and radiant complexion with NIANCE Whitening Serum RADIANT, a potent skin lightener that restores the natural glow of your skin. This serum's purity and powerful formulation work together to eliminate blemishes and uneven pigmentation, allowing your skin's radiance to shine through.
HOW IT WORKS:
NIANCE Whitening Serum RADIANT harnesses the power of exclusive active ingredients to deliver exceptional results. It not only lightens spots and pigmentation but also brightens the overall complexion and keeps the skin moisturized. The serum features the powerful Swiss Glacier Complex®, tripeptide, Swiss Milk Colostrum, as well as Emblica, Et-VC, and Porphyridium Cruentum Extract Complex. This unique combination ensures long-lasting effects and helps you achieve a luminous and even-toned complexion.
Application
Application:
For optimal results, start by gently cleansing your skin with NIANCE Cleansing Milk RELAX and NIANCE Facial Tonic REFRESH. After cleansing, apply NIANCE Whitening Serum RADIANT to your skin using gentle movements. Allow the serum to fully absorb before continuing with your skincare routine.
Composition
Composition:
Porphyridium Cruentum Extract
Wild indigo (Tephrosia purpurea) Extract
Et-VC
Lepidium Sativum Sprout Extract