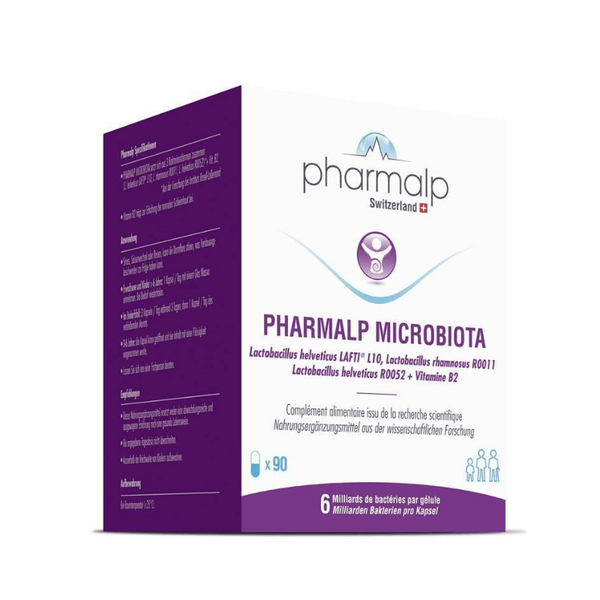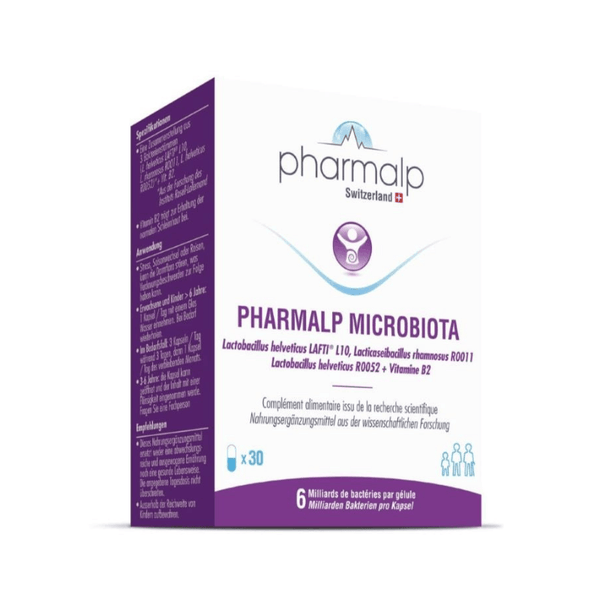 Zoom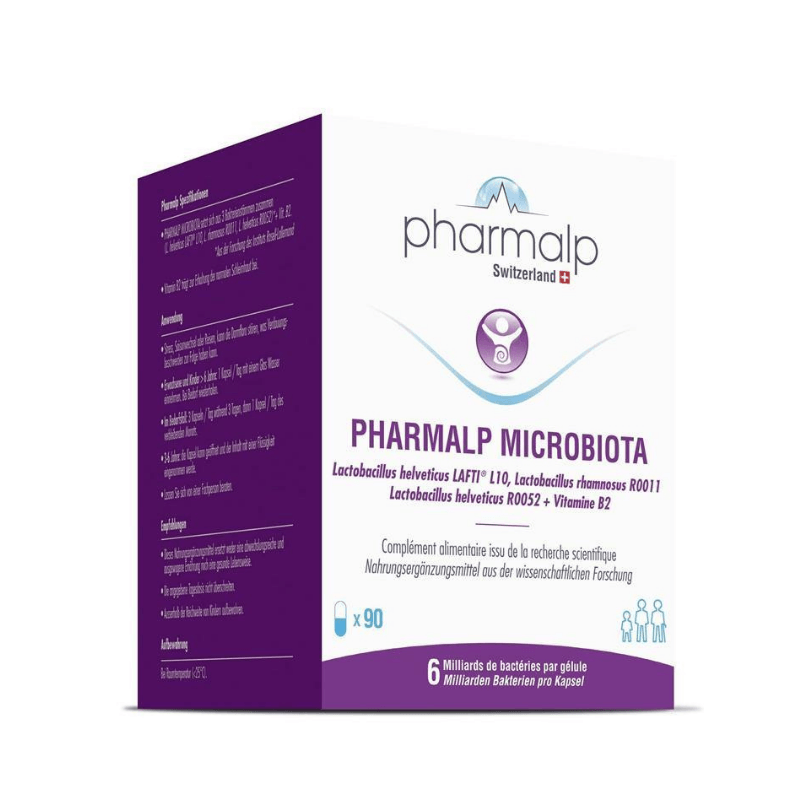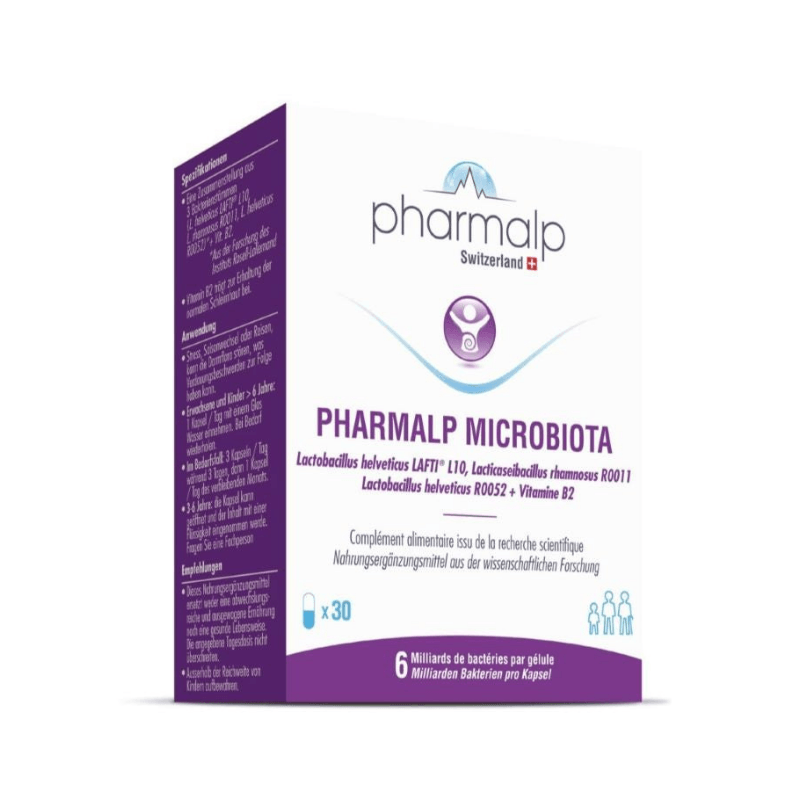 Description
Pharmalp microbiota 30 capsules / 90 capsules
The microbiota (or intestinal flora) represents all microorganims in the human digestive system.  Composed of 100,000 billion bacteria, it is considered as a real organ, involved in health and digestive well-being.
During stressful periods, season change, drug intake, travel times, it can be unbalanced and cause unpleasant intestinal manifestations.
PHARMALP MICROBIOTA is a food supplement for : 

 The microbiota, key player in health and digestive well-being.

  In case of occasional or recurring needs throughout the year

  Travels
Boxes of 30 / 90 capsules.
THE BENEFITS OF THE PRODUCT:
+ Suitable for everyone (adults, children, seniors, pregnant women). Proven efficacy.
+ Ideal during different times of the year (exams and stress, season and dietary changes, travels)
+ Vitamin B2 contributes to the maintenance of normal mucous membranes
+ Very good tolerance
Application
Adults & children > 6 years :
– For the microbiota: 1 capsule/day for 1 month, with a glass of water, preferably before a meal. To be repeated if necessary.

 

– When travelling : 1 capsule/day, D-1 before the travel, then 1 capsule/day during the stay

 

– When necessary : 3 capsules/day for 3 days, then 1 capsule/day the rest of the month.
Between 3 and 6 years : the capsule can be opened and the powder can be mixed with liquid.
Suitable for pregnant women.
Seek advice from your health professional.
Cannot replace a varied, well-balanced diet and a healthy lifestyle. Do not exceed the daily-recommended dose. Keep out of the reach of children.
Storage at room temperature (<25°C).
Composition
Food supplement based on 3 strains of bacteria and vitamin B2 for the microbiota.

6 billion bacteria per capsule

Vitamin B2 contributes to the maintenance of normal mucous membranes

 

List of ingredients :  Bacteria (Lacticaseibacillus rhamnosus, Lactobacillus helveticus); maltodextrin; anti-caking agent : magnesium stearate; antioxidant : ascorbic acid; vitamin B2.

Gluten-free. May contain traces of milk products and soya. Capsule of vegetable origin (HPMC).
| | |
| --- | --- |
| Size | 30 capsules, 90 capsules |