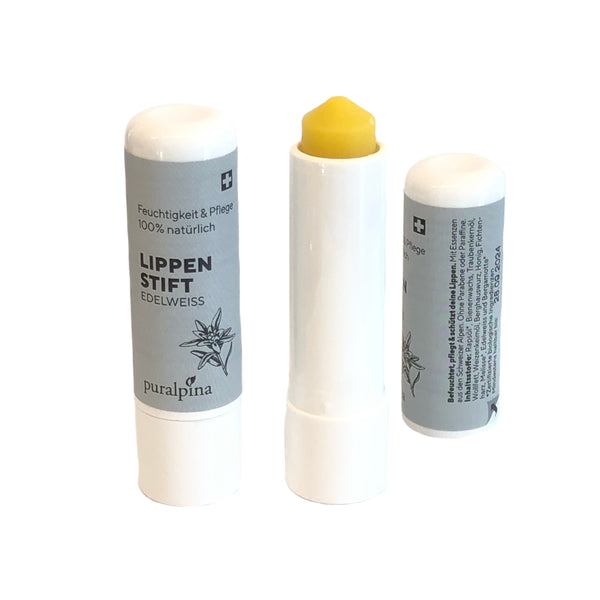 Zoom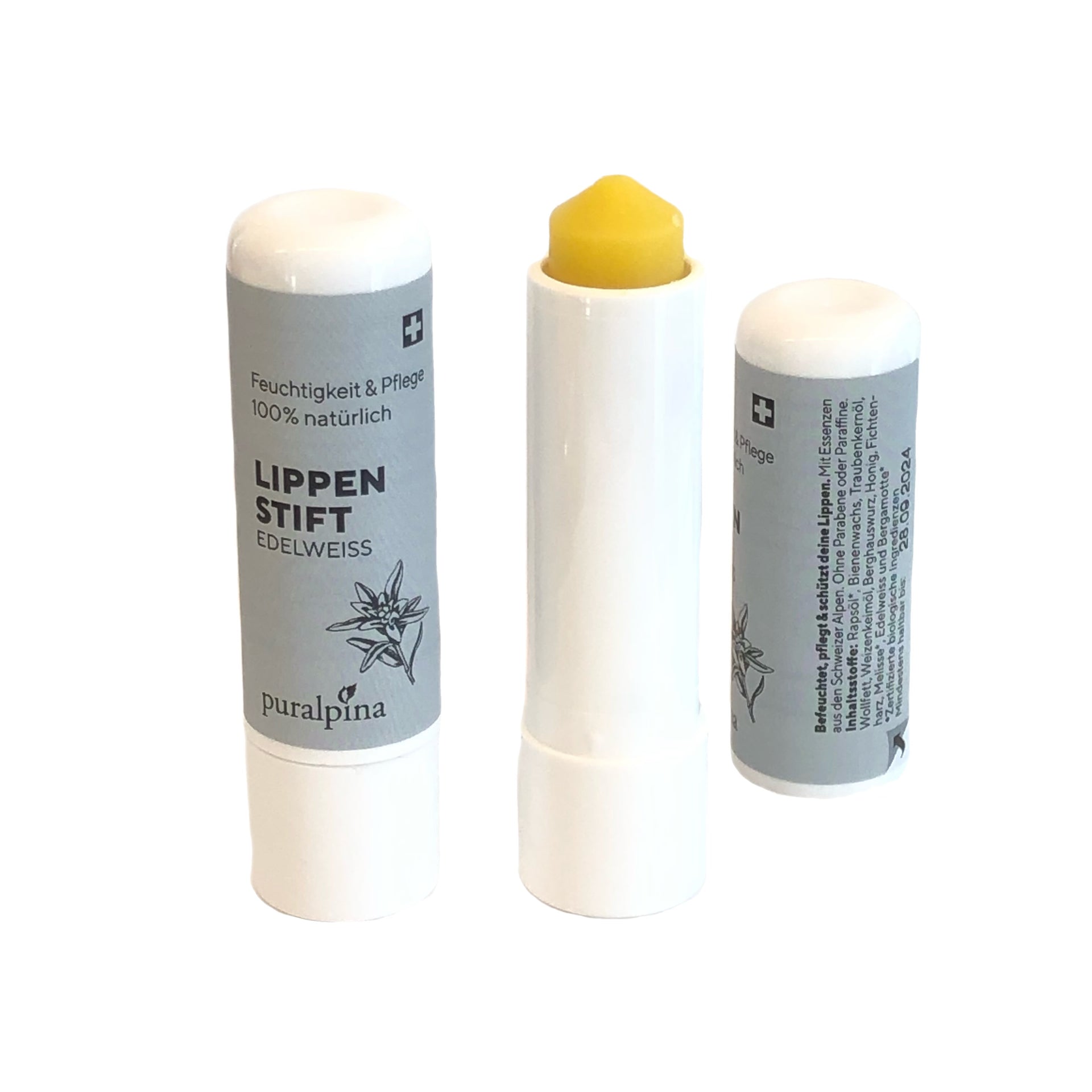 Description
Puralpina lipstick 4.5 g
Protects, moisturises and nourishes your lips. No parabens, paraffins or other petroleum derivatives. 100% natural and free from artificial preservatives, fragrances and dyes. Made with luxurious ingredients from the Swiss Alps such as beeswax, mountain houseleek, pine resin and verbena.
Puralpina develop and produce the lipstick by themselves with handwork, allowing them to have complete control over the use of the carefully selected ingredients. The lipstick does not require any artificial additives . It contains no paraffins, microplastics or palm oil and no artificial preservatives, fragrances or colors. 
Application
Apply directly to your lip, use anytime! 
Composition
Bernese Oberland beeswax, Swiss rapeseed oil (from certified organic cultivation), grape seed oil, wheat germ oil, Bernese Oberland honey, butter, mountain houseleek, fir resin and verbena .