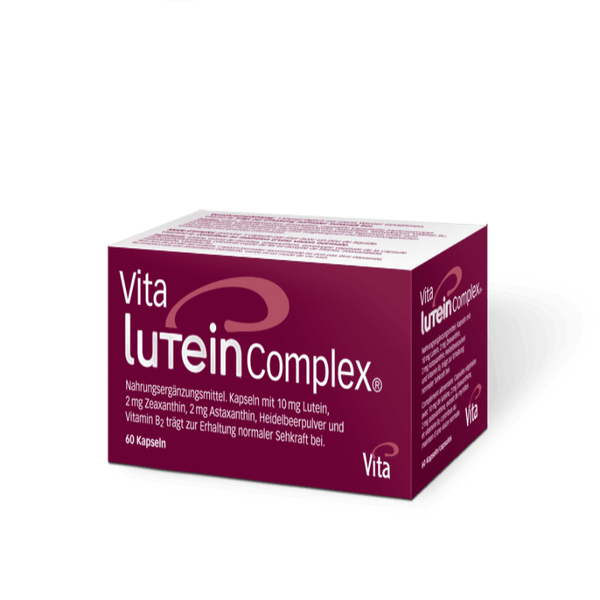 Zoom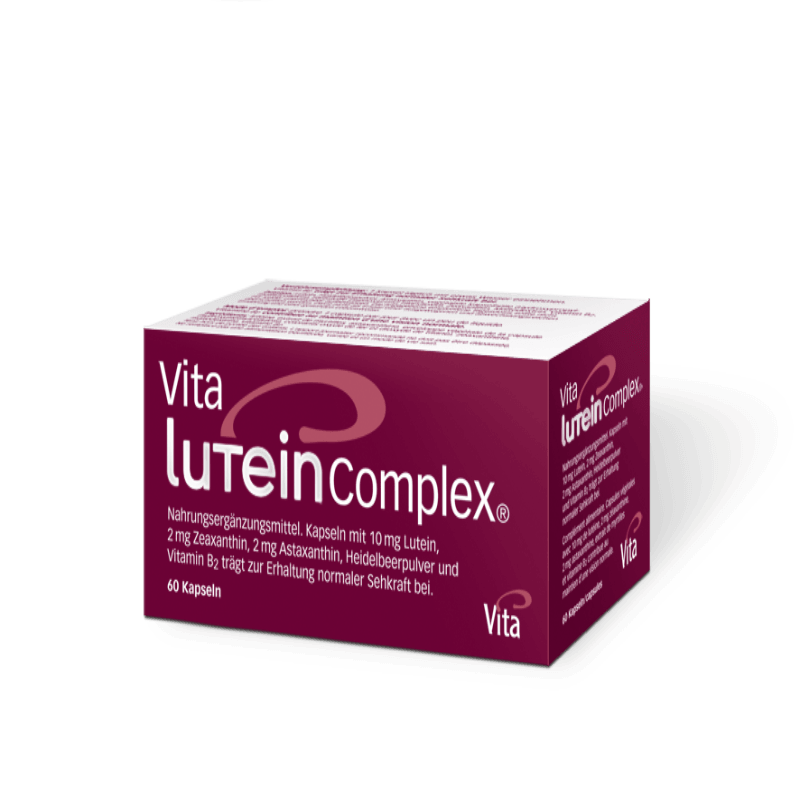 Description
Description: Support and maintain your vision with Vita Lutein Complex. These capsules contain 10 mg lutein, 2 mg zeaxanthin, 2 mg astaxanthin, blueberry powder, and vitamin B2. This food supplement is formulated to help you maintain normal vision and promote eye health.
Application
Application: Take 1 capsule daily to experience the benefits of Vita Lutein Complex.
Composition
composition :
Each capsule contains lutein, blueberry powder, astaxanthin, vegetable capsule shell (hydroxypropylmethylcellulose, coloring iron oxide), zeaxanthin, maltodextrin, and vitamin B2.