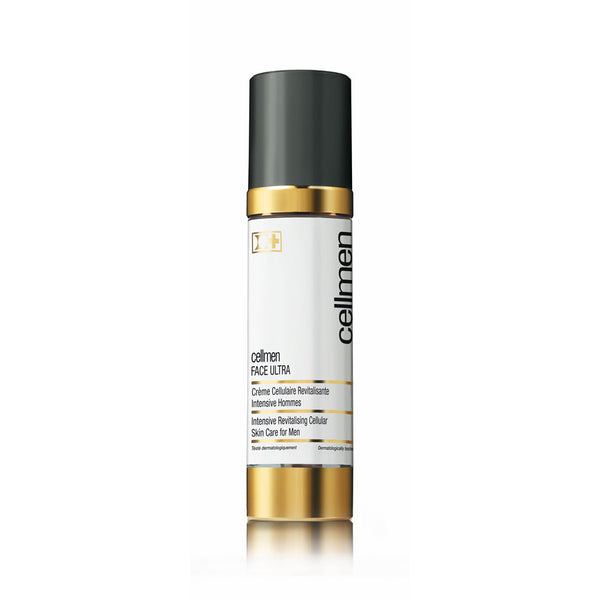 Zoom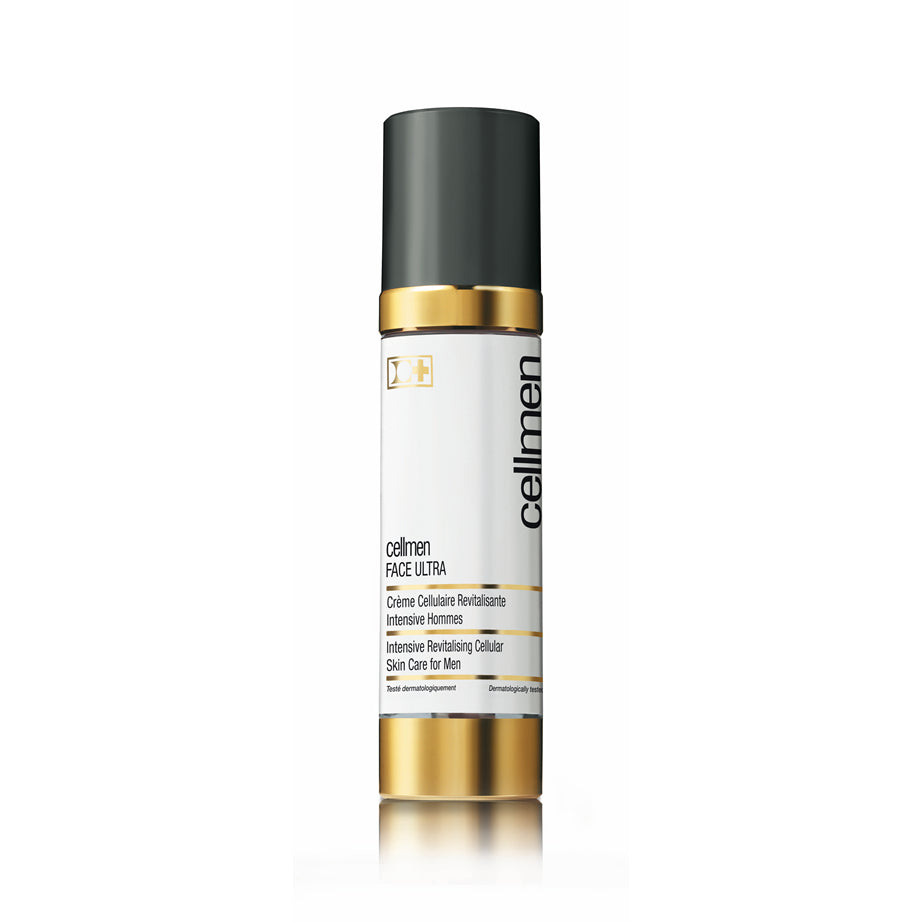 Description
Description:
Experience the transformative power of Cellmen Face Ultra, the Intensive Revitalising Cellular Skin Care specifically formulated for men. Enriched with active stabilised bio-integral cells (20%) and restructuring and antioxidant complexes, this advanced formula delivers exceptional results.
Intensive Revitalization:
Cellmen Face Ultra revitalizes the cutaneous structure and optimizes the quality of cellular renewal. It specifically targets the visible effects of skin aging, such as lines and slackening, to promote a more youthful appearance.
Complete Skincare Solution:
This cream restructures, moisturizes*, and nourishes the skin, fortifying its structure and improving its resistance to external aggressions and shaving. With its immediate and long-lasting soothing action, it provides comprehensive care for the skin.
Added Value:
Cellmen Face Ultra is the only extremely concentrated cellular anti-aging cream exclusively formulated for men's skin. Dermatologically tested and non-comedogenic, it guarantees safety and efficacy for all skin types.
Product Details:
Cellmen Face Ultra is available in two convenient sizes: 30ml (Net wt. 1.03 oz.) with a pump dispenser and 50ml (Net wt. 1.7 oz.) with an airless pump. Recommended for individuals aged 30 and above, this cream is suitable for all skin types.