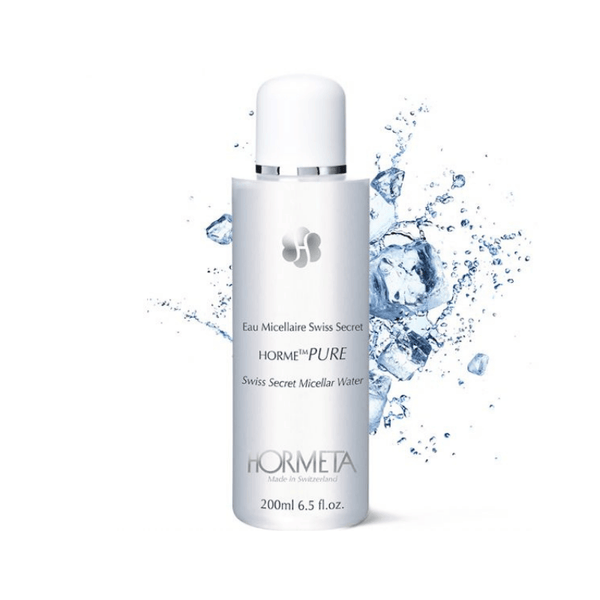 Zoom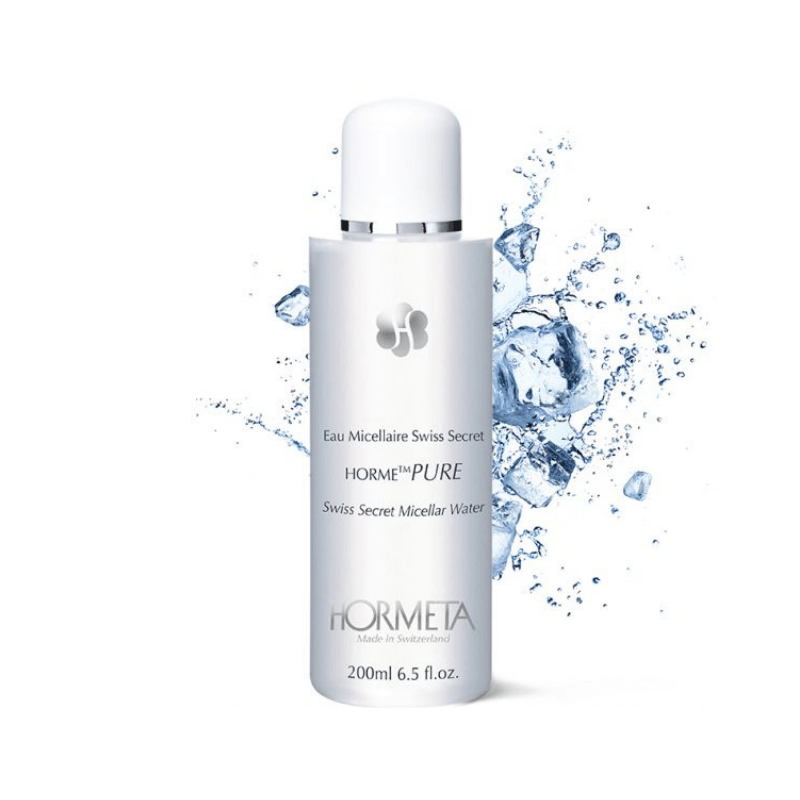 Description
Hormeta pure swiss secret micellar water 200 ml
A water enriched with water from the Swiss Alps and hyaluronic acid to remove makeup in a single gesture. HormePURE products include key active ingredients to reveal a clear and neat skin, eliminate dead cells and refine skin texture for restored tonicity and radiance.
- Remove makeup and cleanse the skin in a single gesture.

- Eliminate impurities and purify gently.

- Maintain the natural moisture level of the skin.

- Soothe the skin and refresh the complexion.
Application
The freshness of a light water enriched with purifying micelles, ice water and salt from the Swiss Alps, organic cornflower extract, panthenol and natural hyaluronic acid to cleanse and remove makeup in one single step. 
Apply daily to the face and neck using a cotton pad and finish with the application of Gentle Tonic Water with orange blossom.
Composition  
- HORMETA Oligocos 5 complex (Hydration, protection, repair)
- Cleansing agents ( gentle cleansese)
- Hyaluronic acid ( Smoothes face contour and hydrates)
- Swiss glacier water ( re-mineralizes)
- Organic cornflower extract ( Soothes)
- Panthenol ( Hydrates and comforts )