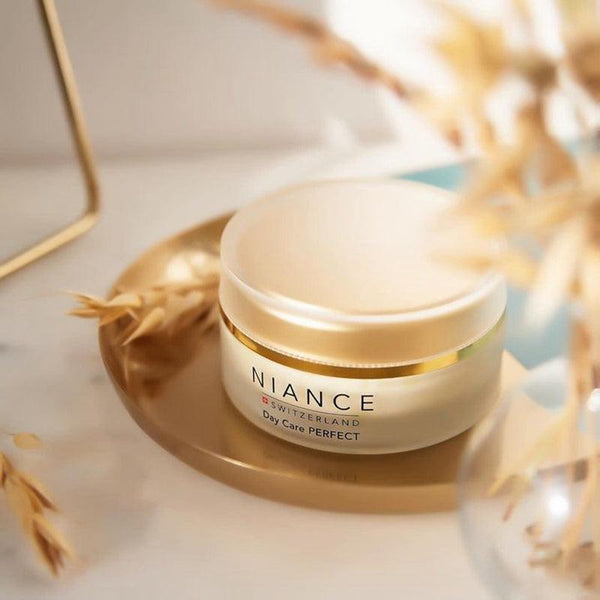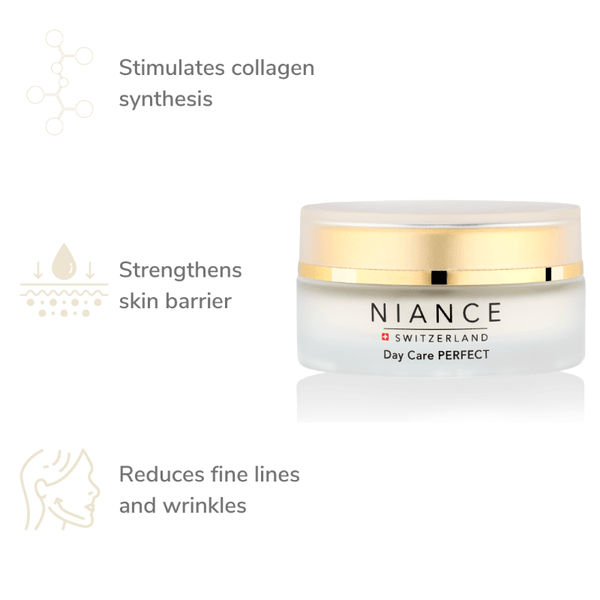 Zoom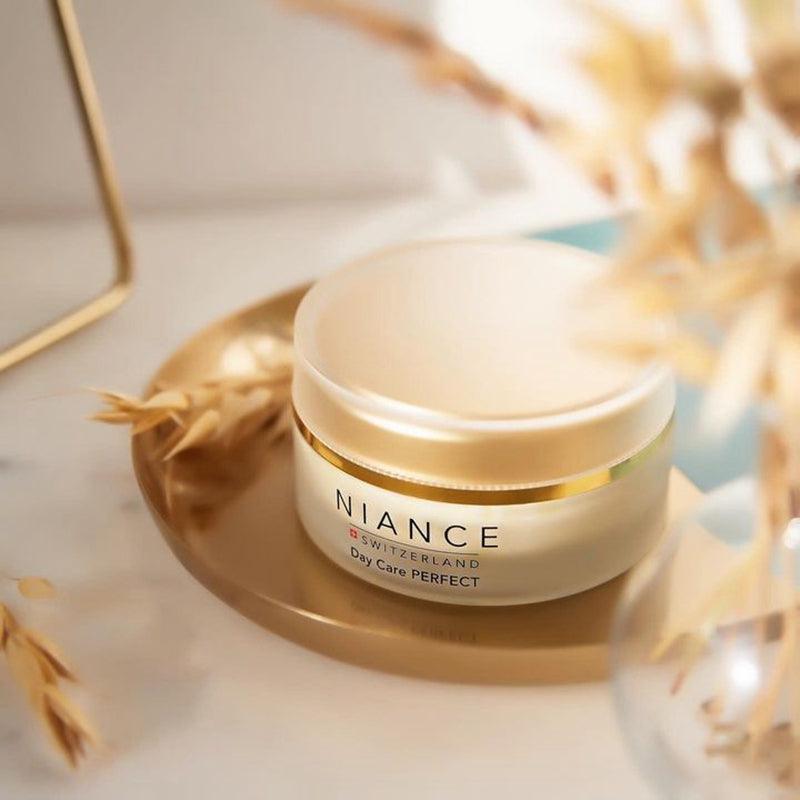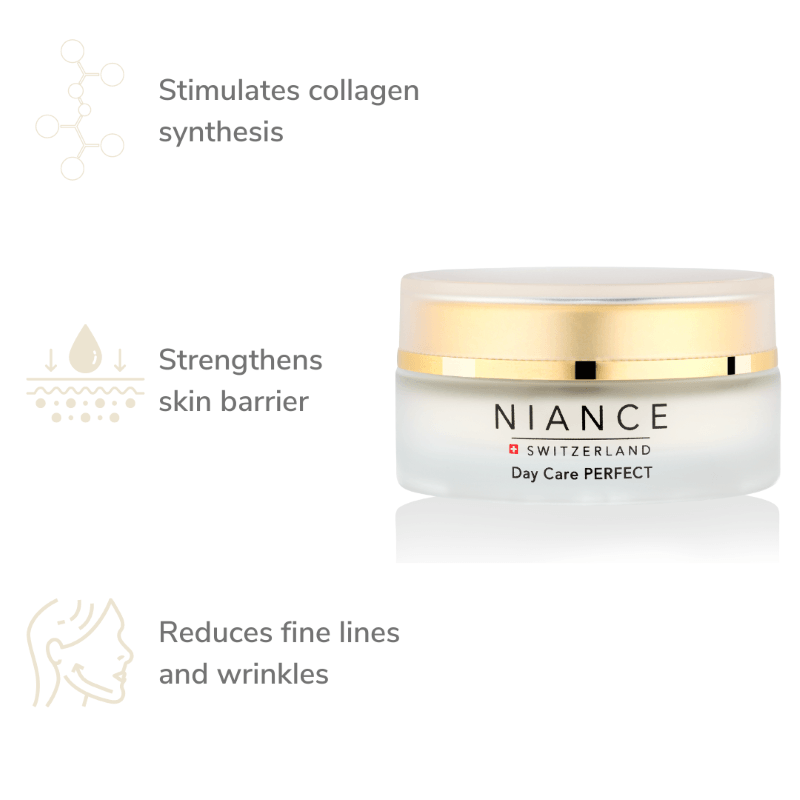 Description
Description
Experience perfection with the NIANCE Day Care PERFECT, a light, silky day cream with UV protection designed to seamlessly complement your daily routine. Revel in a fresh complexion that remains unscathed by light, stress, or environmental factors.
KEY BENEFITS:
NIANCE Day Care PERFECT works by stimulating collagen production and activating the skin's natural repair functions. Experience visible reduction in fine lines and prevention of wrinkle deepening, resulting in tauter, firmer skin less susceptible to free radicals and other external influences.
Stimulates collagen production, an essential component for youthful, supple skin.
Rejuvenates and refines the skin's appearance, granting you a more youthful glow.
Activates natural repair functions, encouraging resilient, adaptive skin.
Safeguards your skin against oxidative stress, preserving its natural vitality and freshness.
Energizes, refreshes, and smoothens your skin, all while having an astringent effect that balances skin tone.
Application
Application
After gentle cleansing (e.g., with NIANCE Cleansing Milk RELAX and NIANCE Facial Tonic REFRESH), apply NIANCE Day Care PERFECT. Gently massage into the skin every morning until no excess cream is visible. Use the NIANCE 24K gold-plated scoop (provided in the package) to apply and gently massage the cream onto the desired area. This scoop ensures hygiene, anti-bacterial benefits, and provides a cooling and soothing massage effect.
Composition
Composition
Saccharide Complex: Enhances hydration
Tripeptide: Boosts collagen production, promoting skin elasticity
Bristle Oat Extract: Soothes and reduces skin inflammation
Micro Algae Extract: Promotes skin vitality and radiance
Swiss Glacier Complex®: Provides enduring hydration, maintaining skin freshness