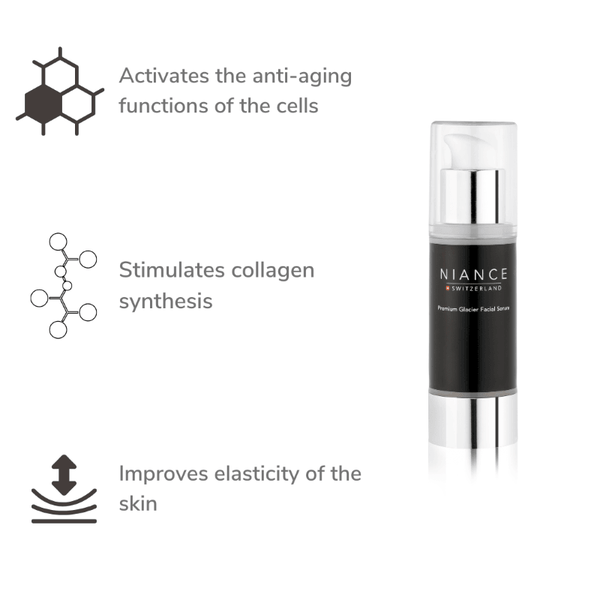 Zoom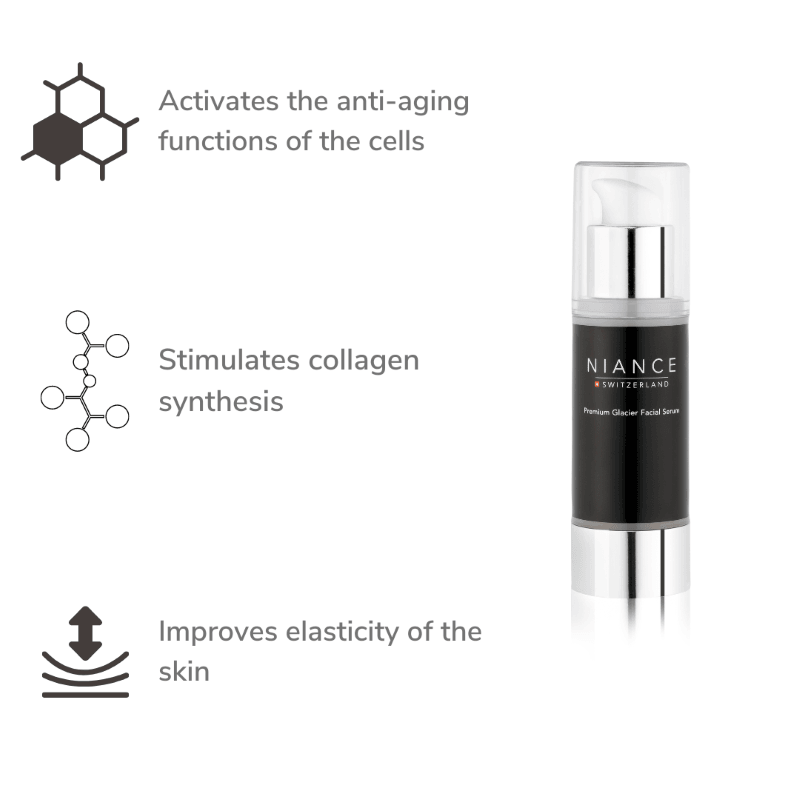 Description
Description
Unlock the secret to a fresh, revitalized complexion with NIANCE Premium Glacier Facial Serum. Packed with powerful fundamental elements, this serum allows the skin to breathe and rejuvenate naturally, ensuring a visible transformation.
HOW IT WORKS:
Designed for the unique demands of masculine skin, NIANCE Premium Glacier Facial Serum reshapes facial contours with its highly concentrated, special anti-aging effects. Upon application, the skin rapidly absorbs the invigorating moisture and essential nutrients. Optimized cellular functions and stimulated regeneration processes effortlessly diminish the visible effects of time and life on the skin.
KEY BENEFITS:
Encourages the skin's natural collagen production.
Tightens the skin and smooths lines.
Provides all necessary nutritious elements to the skin.
Prevents puffiness due to caffeine.
Enhances oxygen supply to skin cells.
Remodels the facial contour.
Leaves the complexion fresh, revitalized, and energized.
Application
Application
After cleansing, apply NIANCE Premium Glacier Facial Serum every morning and evening, and additionally during the day if needed. Allow NIANCE Premium Glacier Facial Serum to absorb completely, leaving no residue.
Composition
Composition
Temple Viper Protein: Mimics the effects of a peptide found in Temple Viper venom for a smoothing, muscle-relaxing effect on skin.
Milk Serum: Delivers rich hydration and enhances skin elasticity.
Yeast Cell Plasma: Boosts skin's radiance and promotes cellular health.
Saltlake Micro Algae Extract & Micro Algae Extract: Rich in antioxidants, they help to detoxify and rejuvenate skin.
Caffeine: Stimulates circulation, reducing puffiness and appearance of dark circles.
Swiss Glacier Complex®: A unique ingredient for deep hydration and skin rejuvenation.