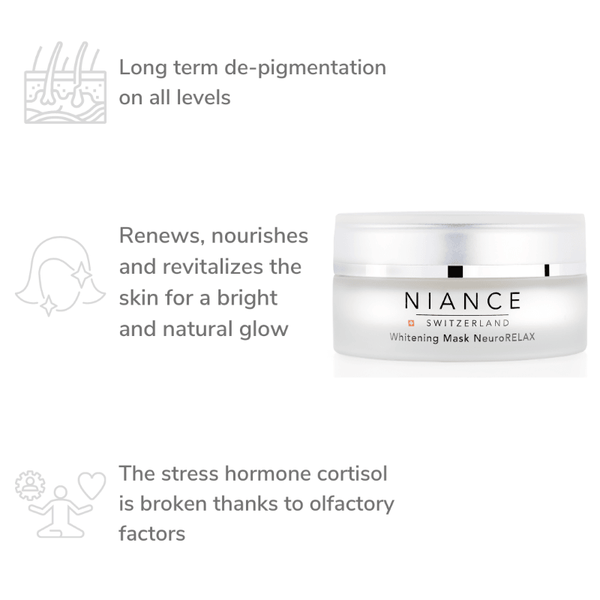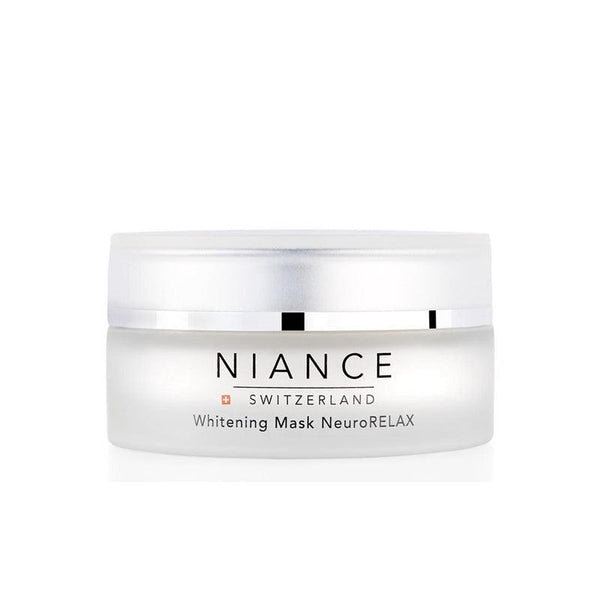 Zoom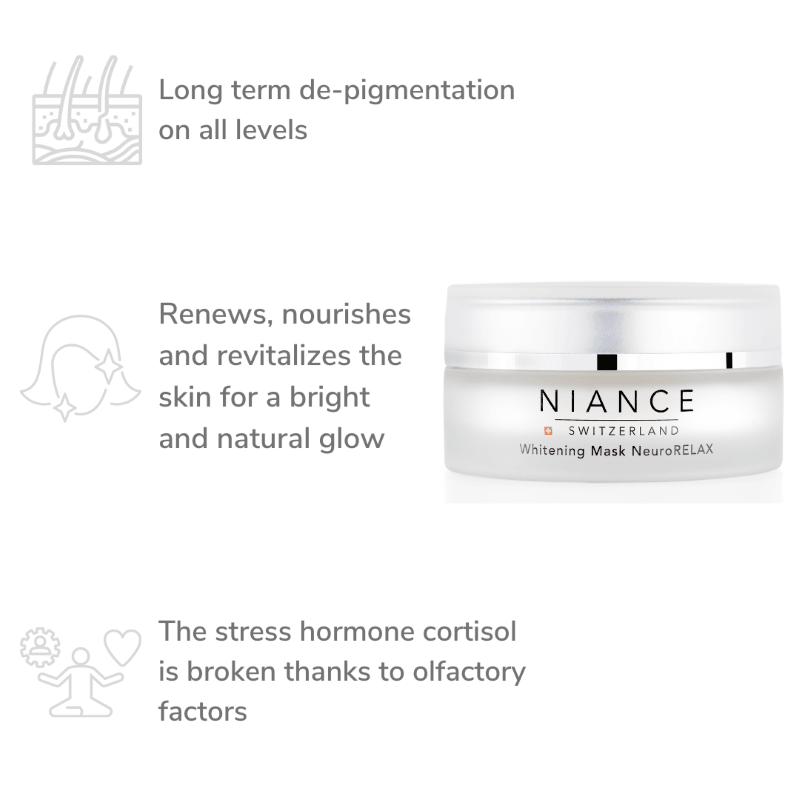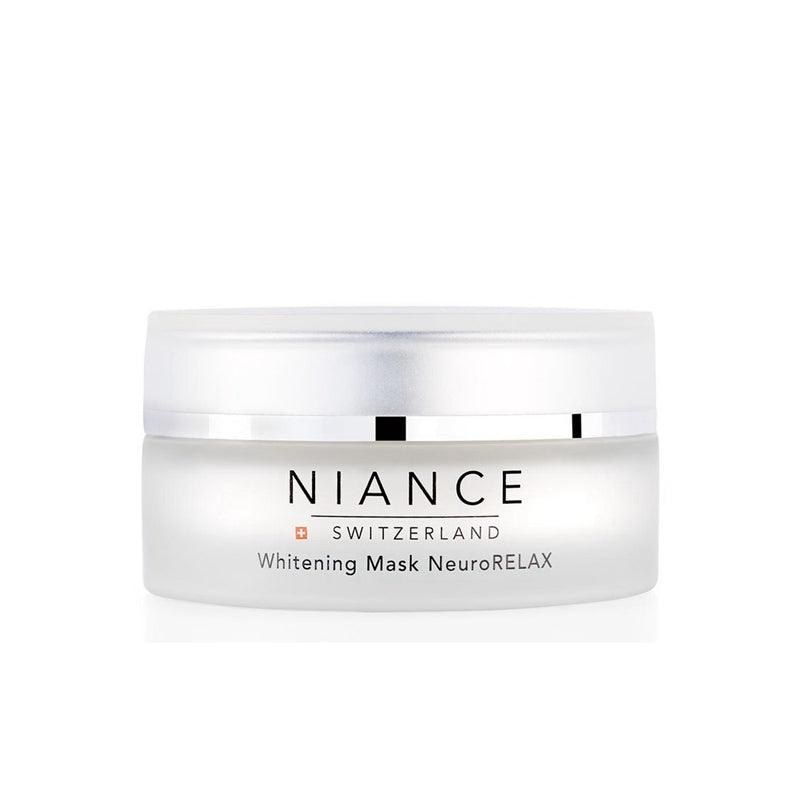 Description
Description
Achieve a smooth, even complexion with NIANCE Whitening Mask NeuroRELAX, the ultimate solution for brightening and renewing your skin. This unique and innovative mask is formulated with powerful ingredients that work together to deliver compelling results, providing you with a natural, glowing complexion.
HOW IT WORKS:
Harnessing the power of Emblica, White Indigo, and Bristle Oat extract, NIANCE Whitening Mask NeuroRELAX instantly lightens the skin and delivers a potent boost of Vitamin C. What sets this mask apart is its ability to block the production of cortisol, the major stress hormone, while activating the release of a natural calming neuropeptide. This unique feature helps to reduce stress-induced skin issues and promotes a relaxed, radiant appearance. The exclusive Swiss Glacier Complex® formula stimulates collagen production and increases cell activity, while the Micro Algae extract and Saccharide complex provide additional nourishment and long-term benefits.
Application
Application
To experience the full benefits of NIANCE Whitening Mask NeuroRELAX, begin by gently cleansing your skin with NIANCE Cleansing Milk RELAX and NIANCE Facial Tonic REFRESH. Apply the mask with gentle movements, ensuring complete coverage. Allow the mask to fully absorb overnight before continuing with your morning cleansing routine.
Composition
Composition
Porphyridium Cruentum Extract
Wild indigo (Tephrosia purpurea) Extract
Et-VC
Lepidium Sativum Sprout Extract