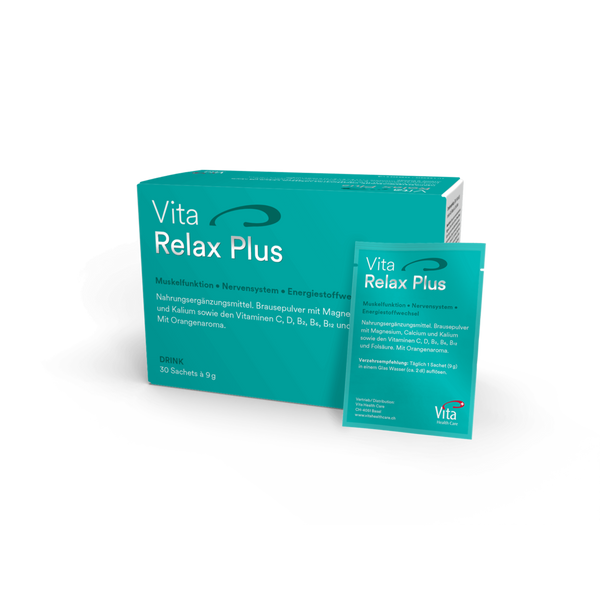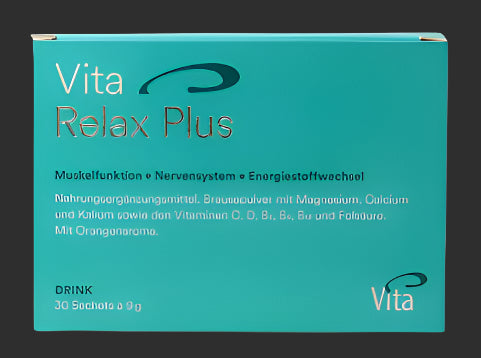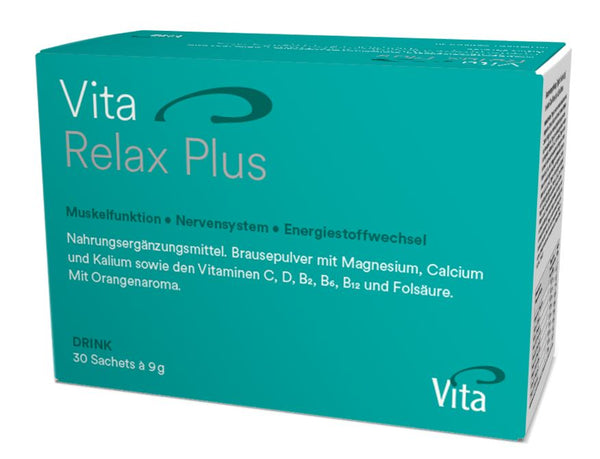 Zoom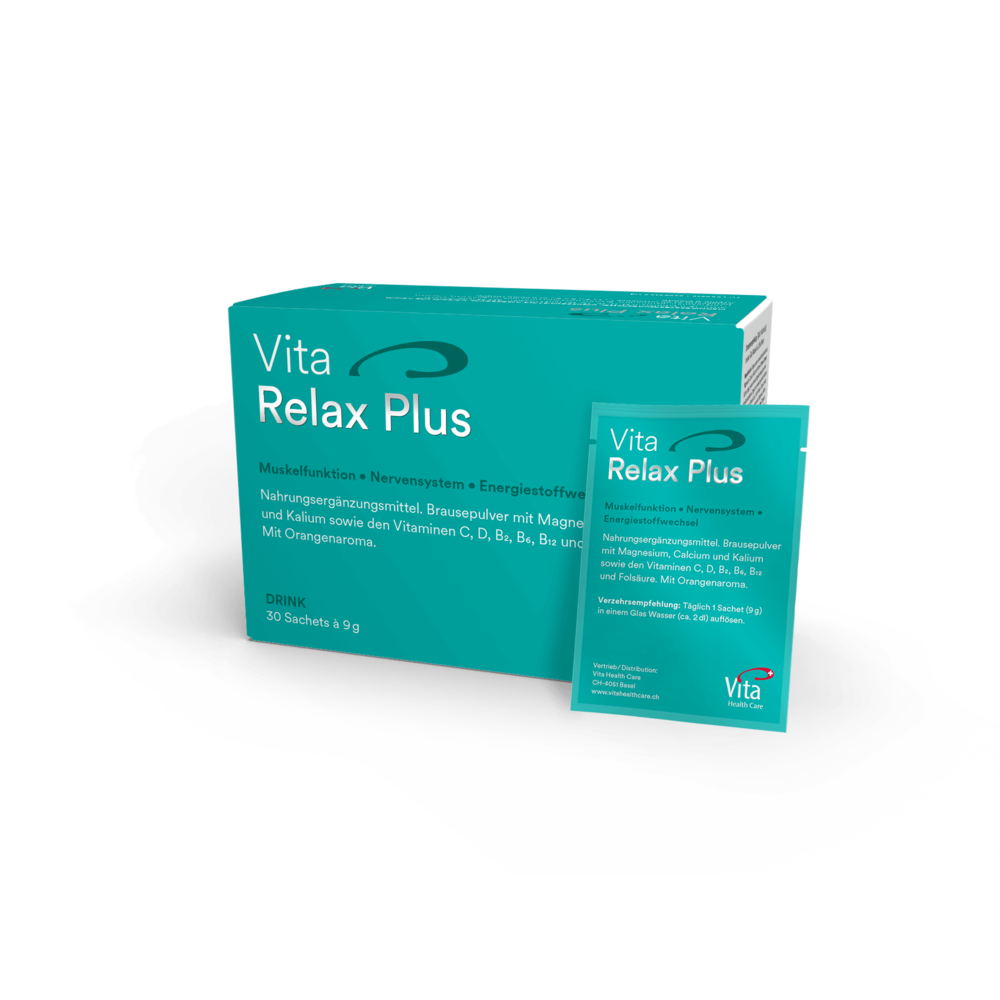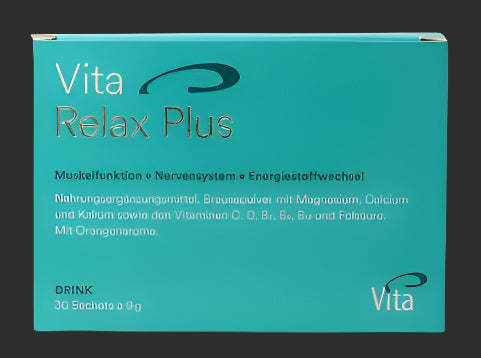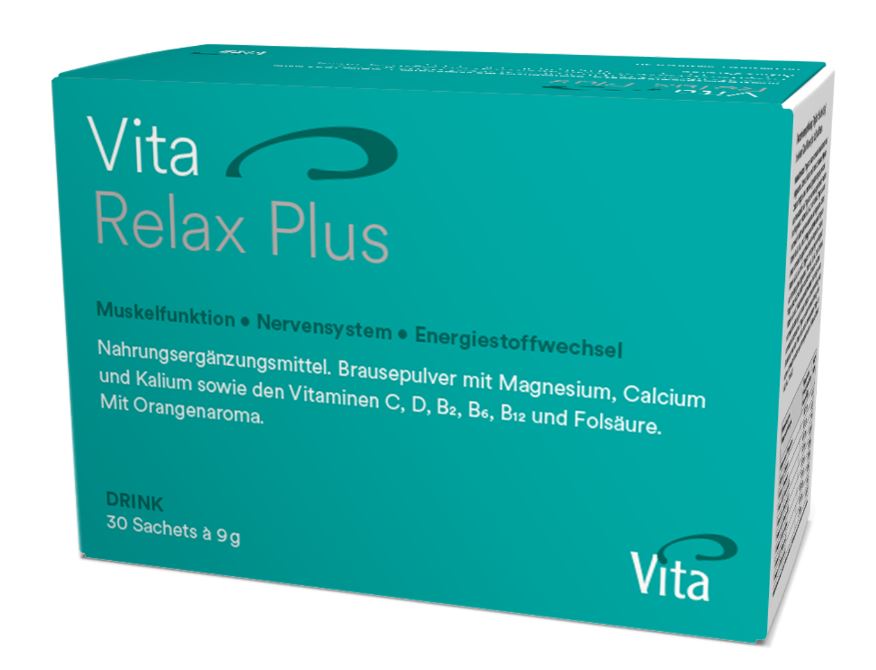 Description
Description:
Discover the power of harmonious relaxation and energy with Vita Mineral Drink. This dietary supplement is enriched with vital minerals, including magnesium, calcium, and potassium, as well as vitamins C, D, B2, B6, B12, and folic acid. It serves a dual role, helping relax your muscles and nerves while boosting energy and vitality. Enjoy the refreshing orange-flavored effervescent drink powder as part of your daily wellness routine.
What are Vital Substances?
Vital substances encompass a range of essential components, including amino acids, botanicals (phytochemicals), essential fatty acids, minerals, organic sulphur compounds, proteins, trace elements, and vitamins. Each Vita preparation offers a unique combination that is optimally formulated for specific areas of application.
Muscle Function, Nervous System, Energy Metabolism, Blood Pressure
Vita Mineral Drink supports various aspects of your health, including muscle function, the nervous system, energy metabolism, and blood pressure.
Application
Application:
Dissolve 1 sachet (9g) of Vita Mineral Drink daily in a glass of water (approximately 200ml).
Treatment Duration: For best results, treatments involving the above vital substances should be carried out for at least 60 days.
Composition
Composition:
Magnesium citrate
Calcium lactate
Potassium citrate
Sodium hydrogen carbonate
Citric acid (acidifier)
Flavourings
Vitamin C (L-ascorbic acid)
Vitamin B2 (riboflavin 5'-sodium phosphate)
Vitamin B6 (pyridoxine hydrochloride)
Folic acid (pteroylglutamic acid)
Vitamin D (cholecalciferol)
Vitamin B12 (cyanocobalamin)
Acesulfame K (sweetener)
Nutritional Table
Nutritional Value Table:
Nutritional values per daily serving (1 sachet):
Magnesium: 300mg (80% NRV*)
Calcium: 360mg (45% NRV*)
Potassium: 545mg (27% NRV*)
Vitamin B2: 4.2mg (300% NRV*)
Vitamin B6: 4.2mg (300% NRV*)
Vitamin B12: 7.5μg (300% NRV*)
Folic acid: 600μg (300% NRV*)
Vitamin C: 40mg (50% NRV*)
Vitamin D3: 20μg (400% NRV*)
*NRV: Nutrient Reference Values
Please Note:
Keep out of reach of small children.
Do not exceed the recommended daily intake.
This supplement is not a substitute for a balanced and varied diet and a healthy lifestyle.
Magnesium preparations may have a laxative effect.