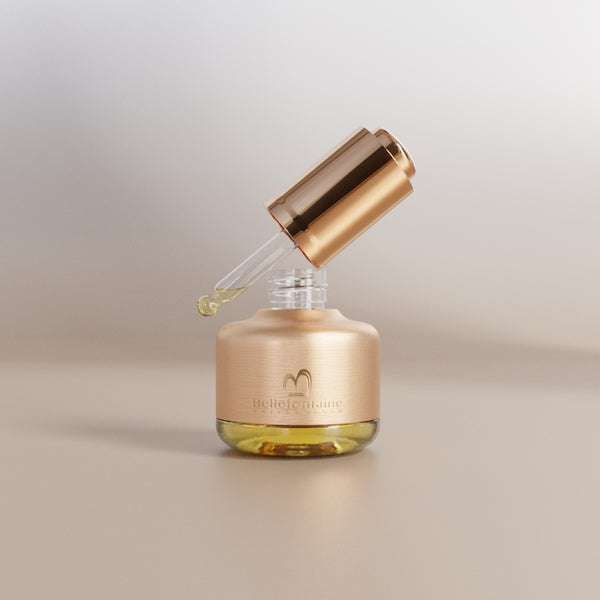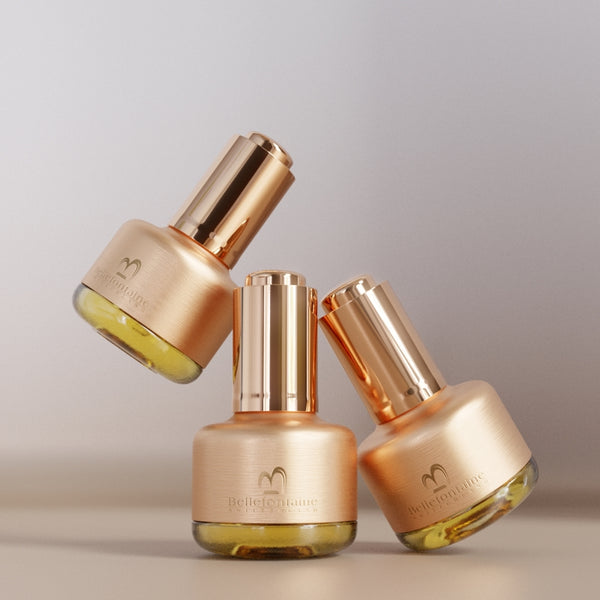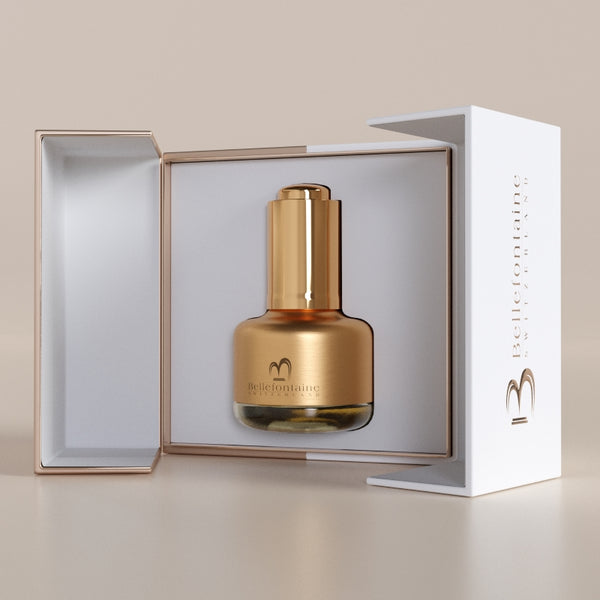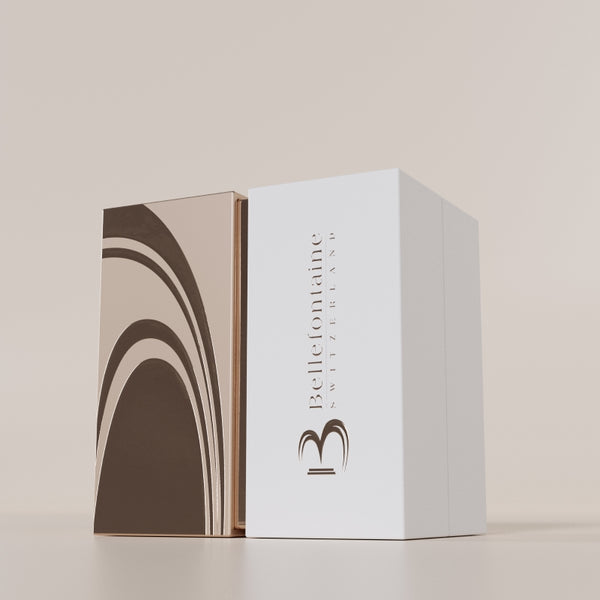 Zoom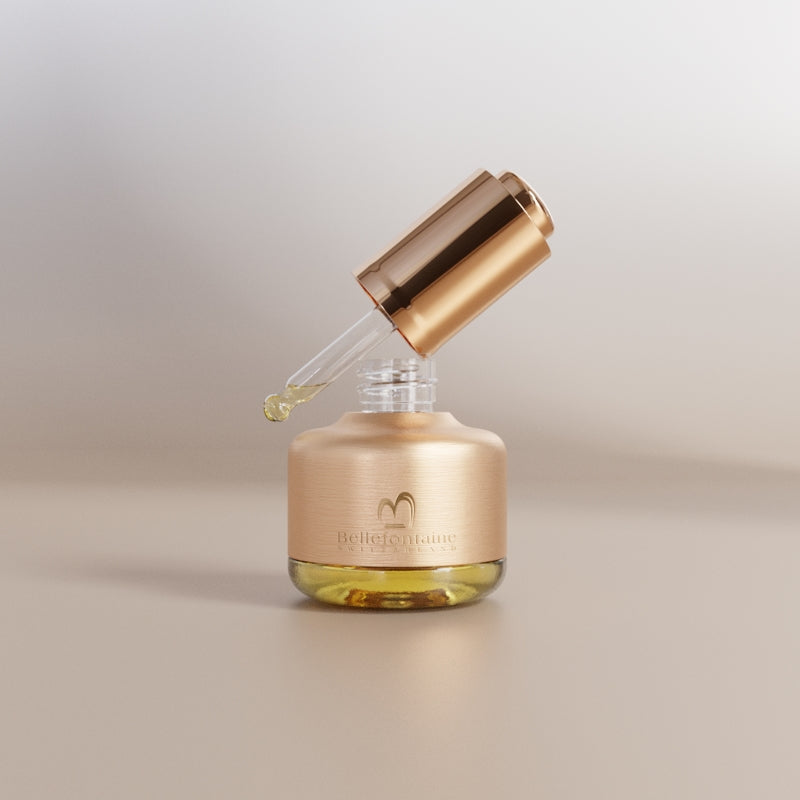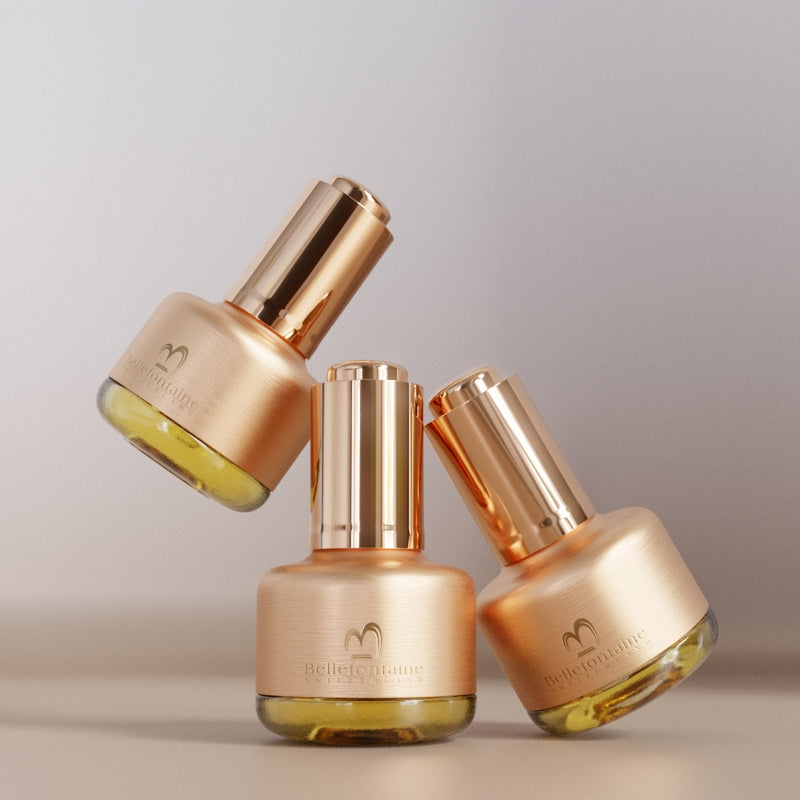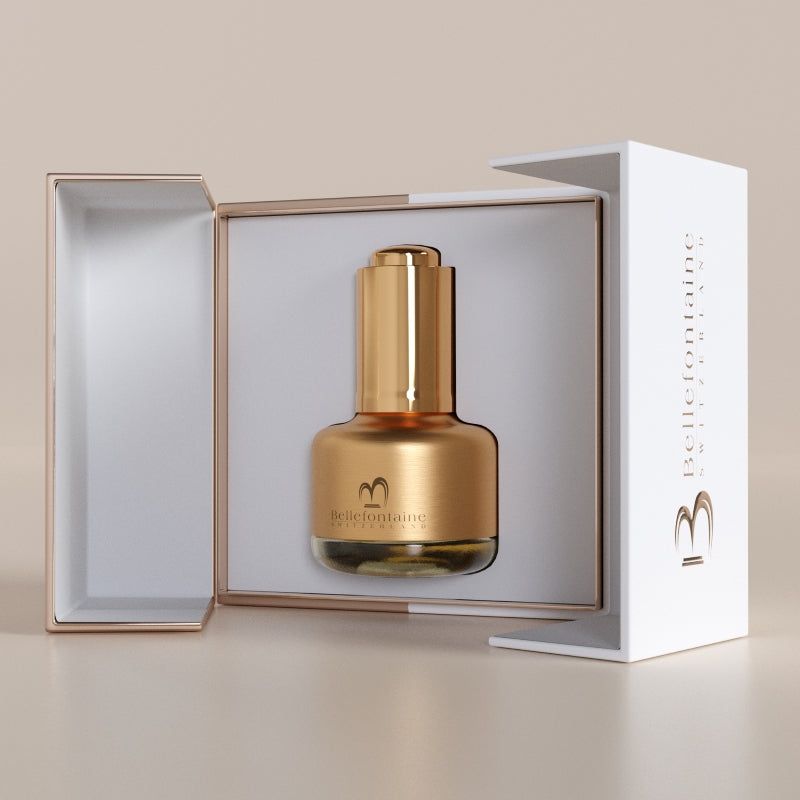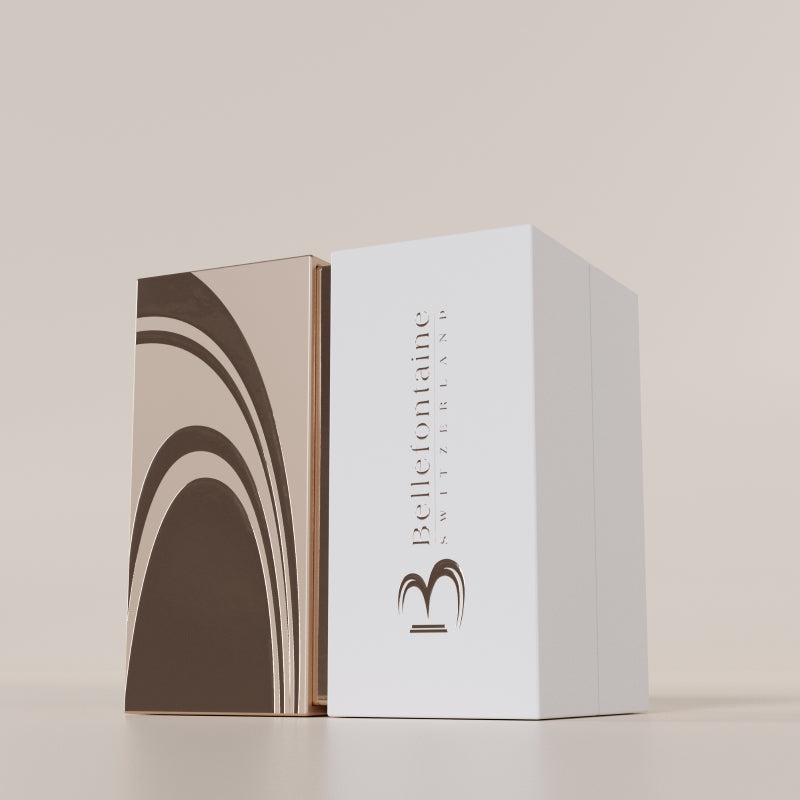 Description
Description
Bellefontaine presents its first dry oil for the face - the Exquis Golden Caviar L'Essentiel. This exquisite formulation showcases an extraordinary blend of Caviar Oil and prestigious Edelweiss Oil, enveloping your skin in a protective, nourishing veil for immediate comfort. Further enriched with Vegetal Gold, also known as Jojoba Oil, the formula pampers your skin, leaving it with a velvety, silky touch. Its unique blend enhances the synthesis of collagen and elastin, resulting in visibly smoother and plumper skin.
Moreover, the oil incorporates regenerative Blackcurrant Oil, which is rich in tannins and flavonoids, offering a potent shield against visible signs of aging. Its powerful antioxidants protect skin cells against free radicals, thus helping to preserve the skin's youthfulness. Exquis Golden Caviar L'Essentiel delivers precious active ingredients for immediate and long-lasting effects, leaving your skin feeling nourished, unified, and soothed.
Key Benefits
Hydrates: Provides essential hydration to maintain skin's health.
Nourishes: Feeds your skin with vital nutrients to keep it in optimal condition.
Boosts Cell Renewal: Enhances skin's natural renewal process for a fresh, revitalized appearance.
Rich in Omega 3, 6, 7 & 9: Infused with essential fatty acids for skin health and vitality.
Detoxifies: Helps remove toxins and impurities from the skin.
Improves Skin Texture: Smoothens skin surface for a refined, silky touch.
Application
Application
After delicately cleansing and toning your skin, apply 2 to 3 drops of Exquis Golden Caviar L'Essentiel on slightly damp face, neck, and décolleté. Use your fingertips to massage the oil delicately until it's completely absorbed. Be careful to avoid the eye contour area.
Composition
Composition
Our Exquis Golden Caviar L'Essentiel is enriched with highly potent ingredients:
Caviar Oil: Loaded with vitamins and amino acids that offer luxurious anti-aging benefits.
Edelweiss Oil: Known for its extraordinary antioxidant and anti-aging properties.
Jojoba Oil: Helps in balancing skin's oil production and enhancing hydration.
Blackcurrant Oil: Packed with tannins and flavonoids for powerful skin regeneration.
Macadamia Oil: High in Omega-7 fatty acids, it soothes and moisturizes the skin.