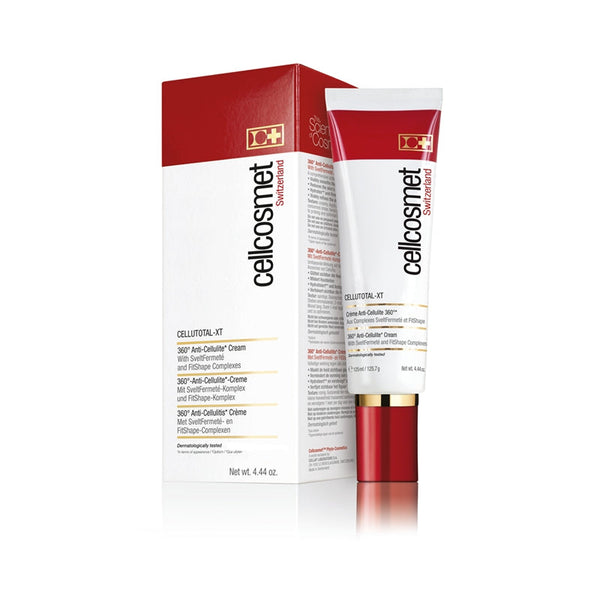 Zoom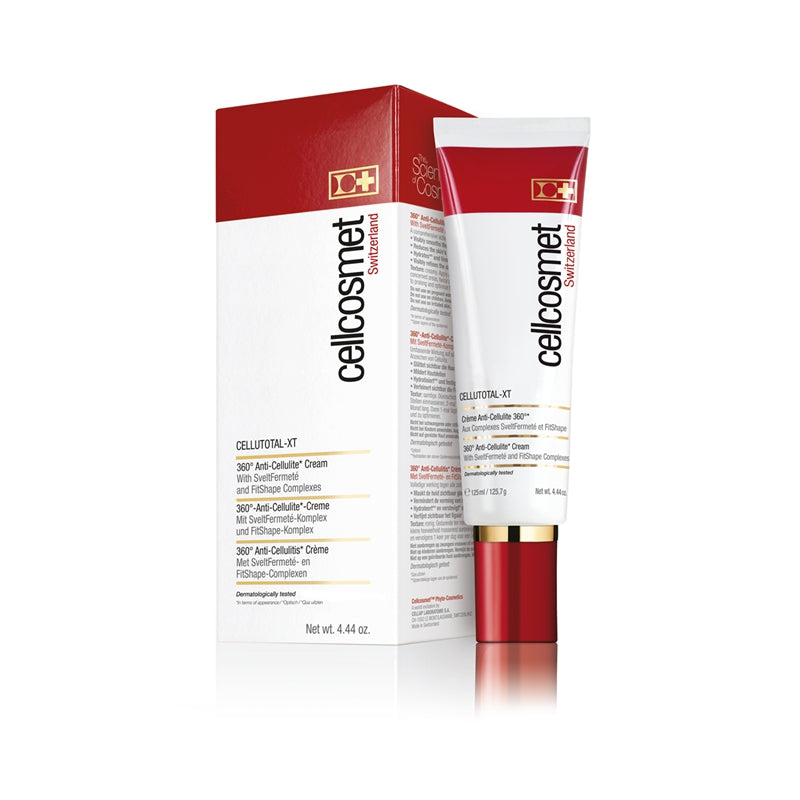 Description
Description
Presenting our Cellcosmet CelluTotal-XT, an all-in-one anti-cellulite cream featuring our unique SveltFermeté and FitShape complexes. It's designed for all skin types and ages, and it's committed to globally combating all visible effects of cellulite. Not only does it visibly reduce the dimpled appearance of the skin, but it also smooths and firms the affected areas for a visibly refined silhouette.
Application
Application
Gently apply a thin layer of this cream to the affected areas using a massage motion. It's recommended for use after a shower or bath, twice a day for at least a month. To extend and optimize results, continue using it once a day after the initial month.
Composition
Composition
This rich cream, apt for massage, is brimming with active ingredients:
SveltFermeté Complex: Firms the skin and visibly refines the silhouette.
FitShape Complex: Reduces the appearance of cellulite.
Anti-Water Complex and Arnica Oil Macerate: Diminishes the dimpled appearance.
HydraProtect Complex: Hydrates, adding softness and comfort to the skin.
D-Panthenol: Soothes dry skin.
Recommended for women of all ages wishing to reduce the dimpled appearance of the skin