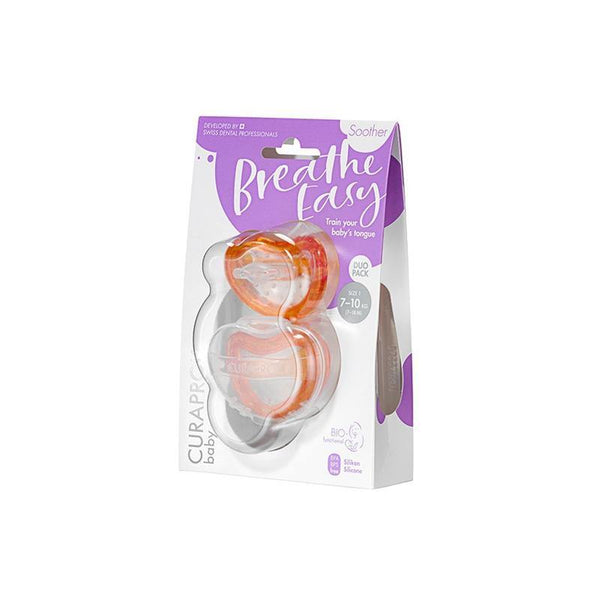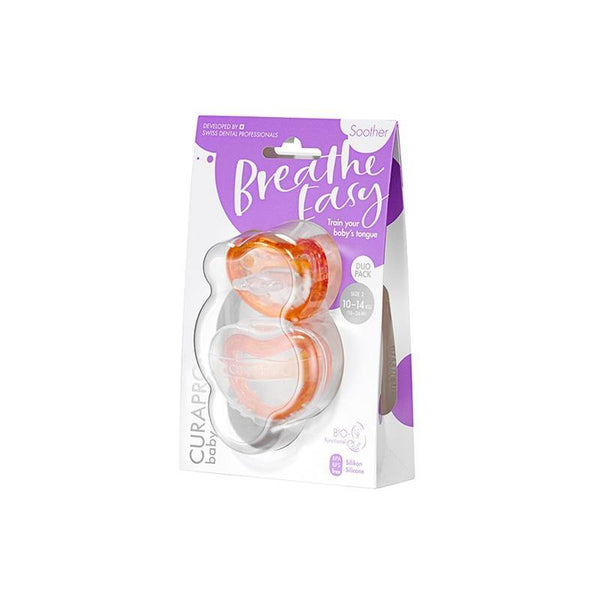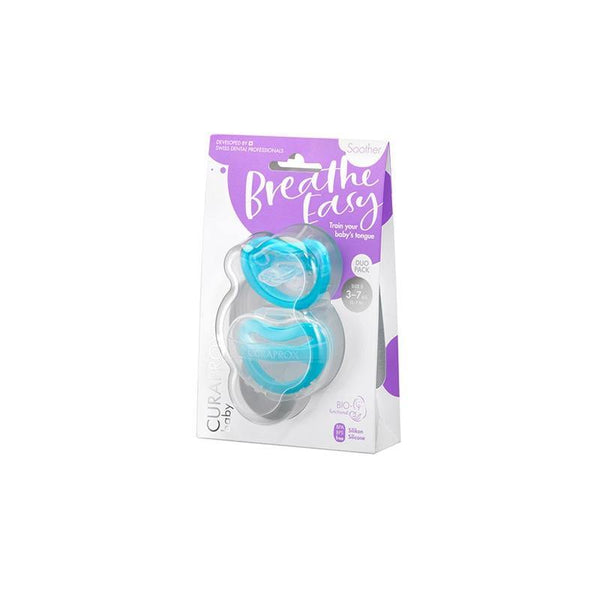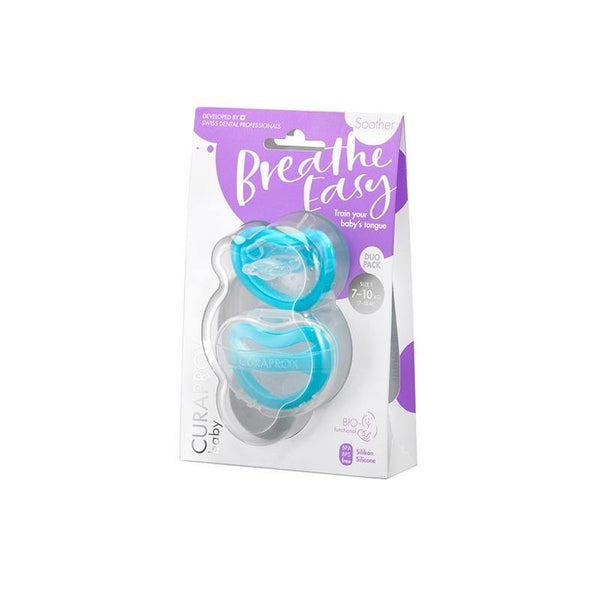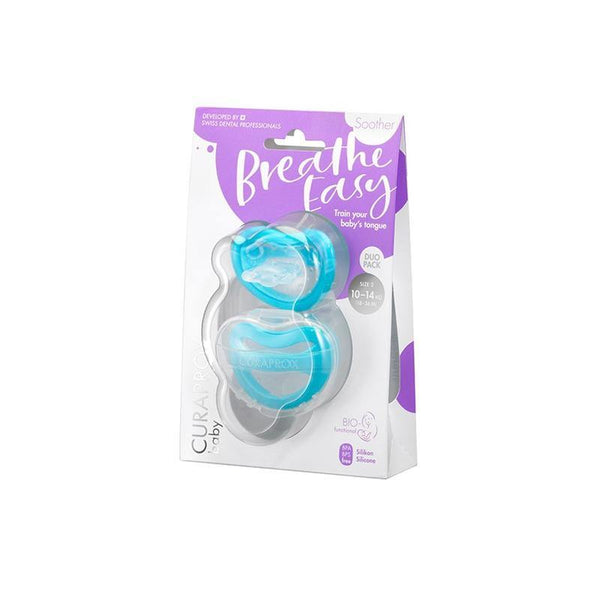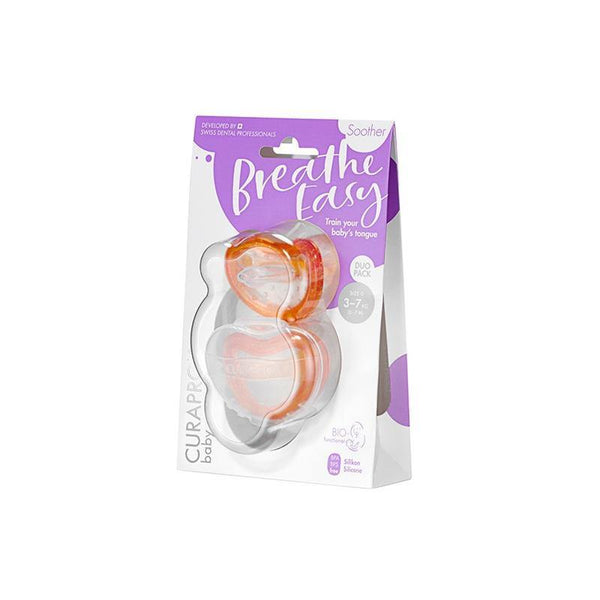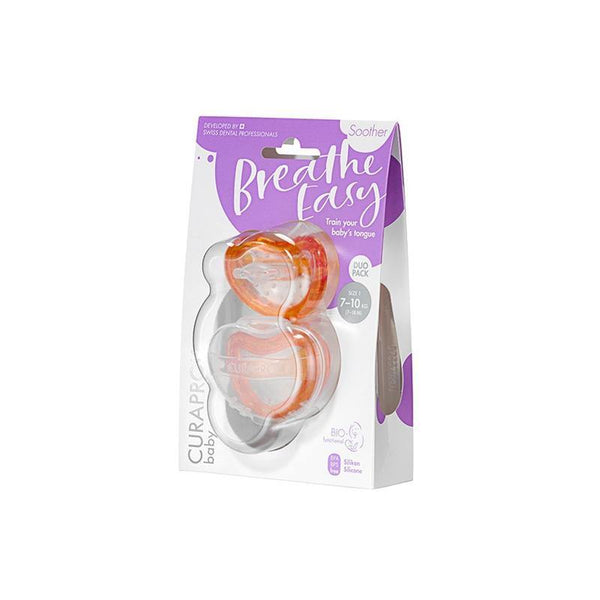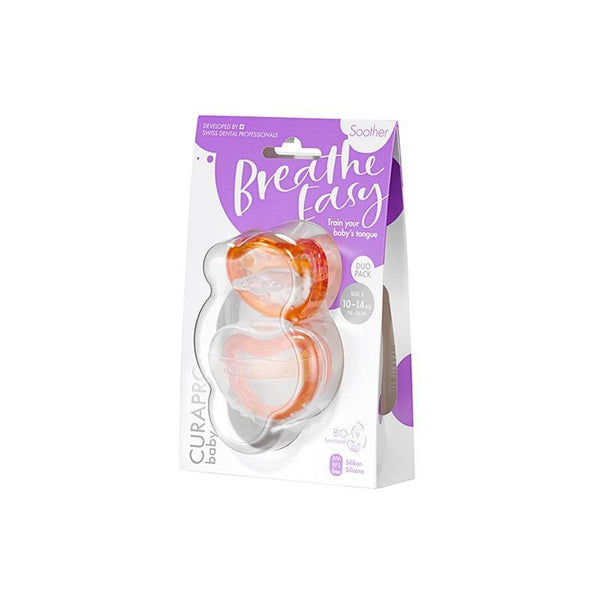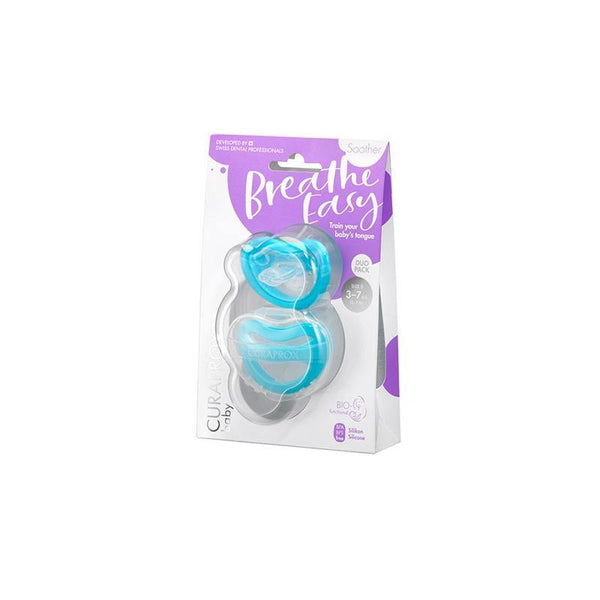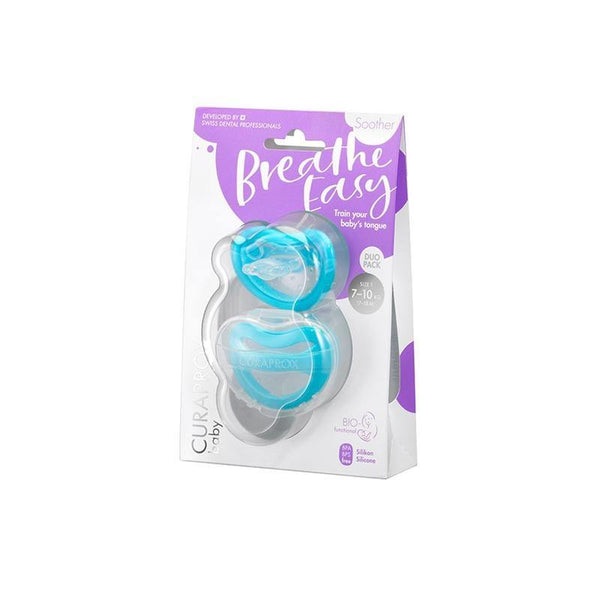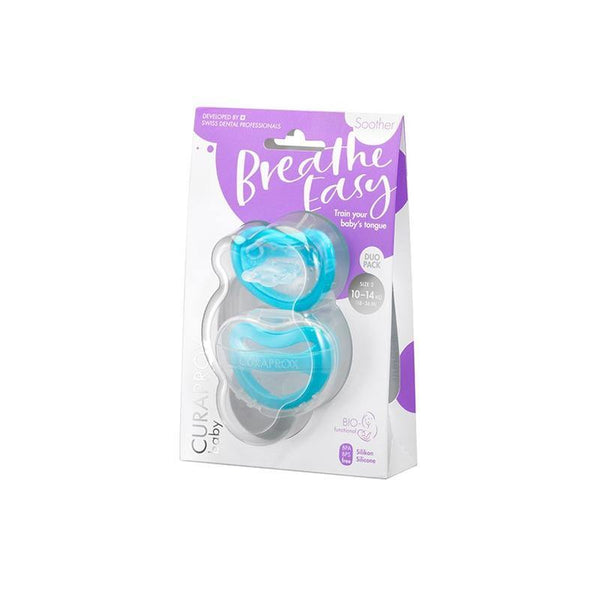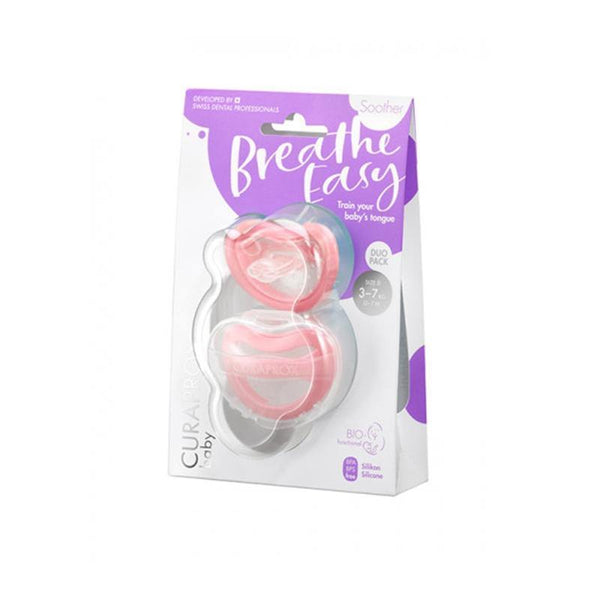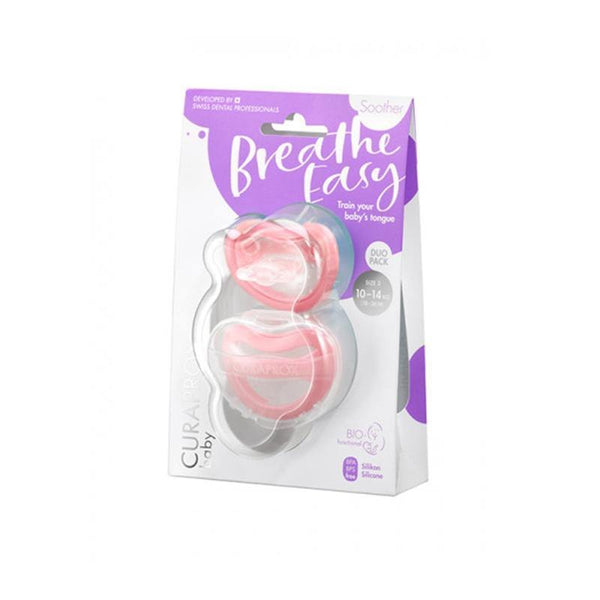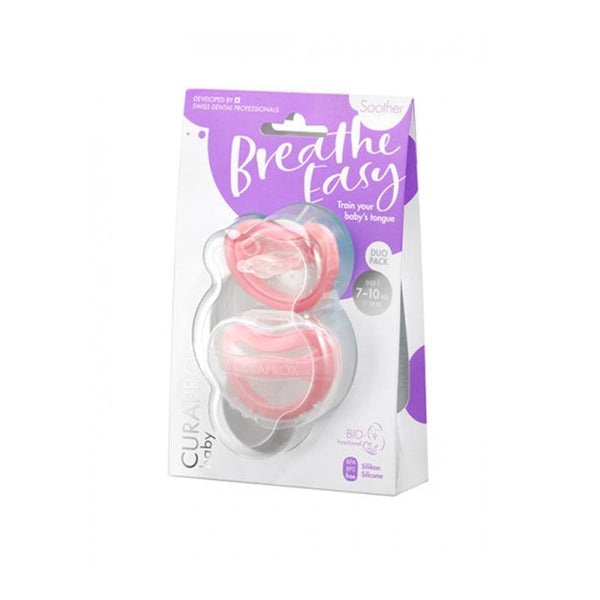 Zoom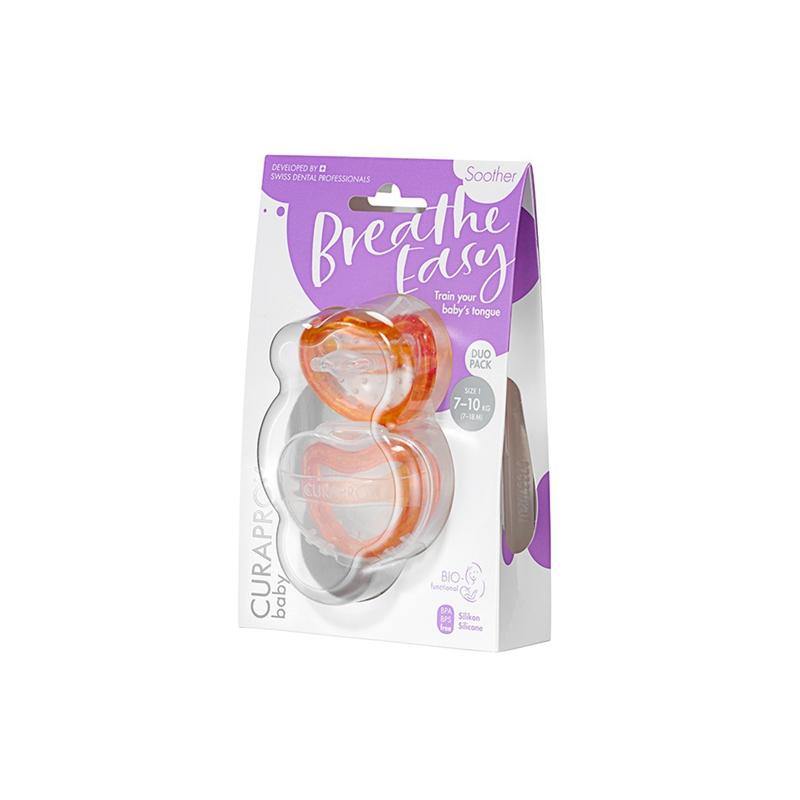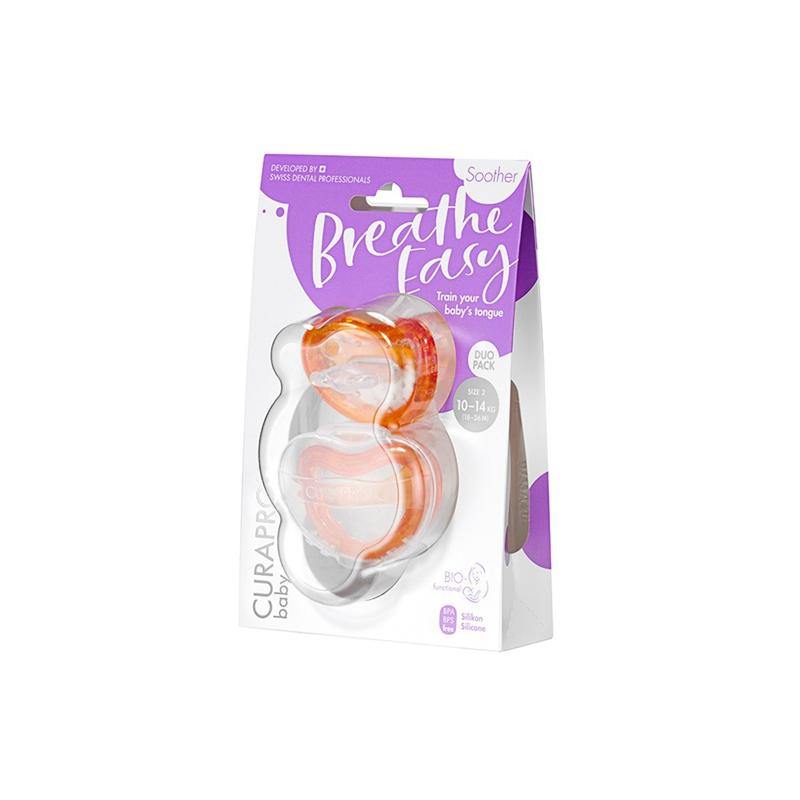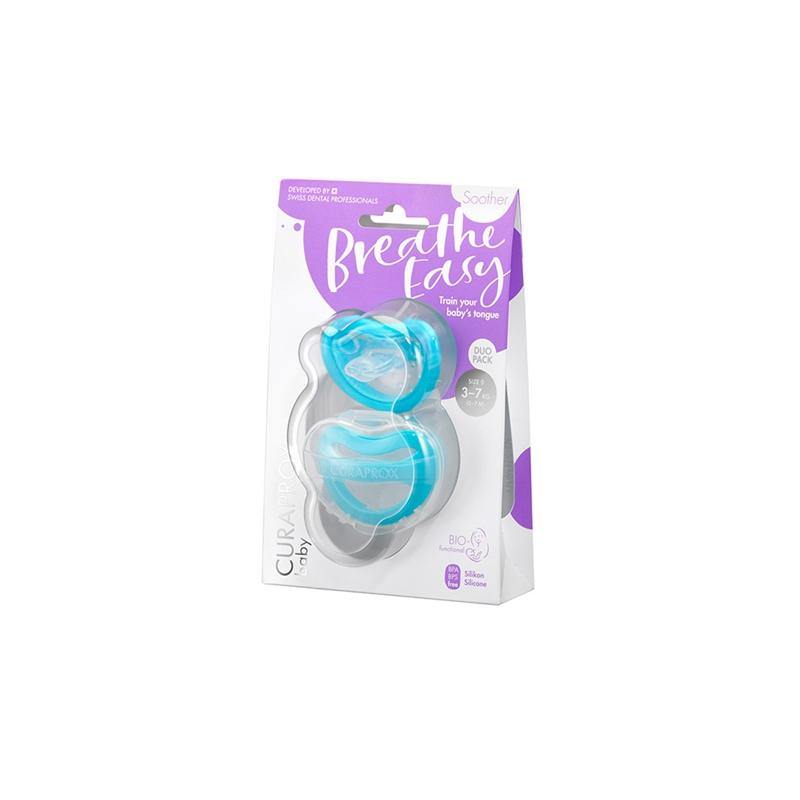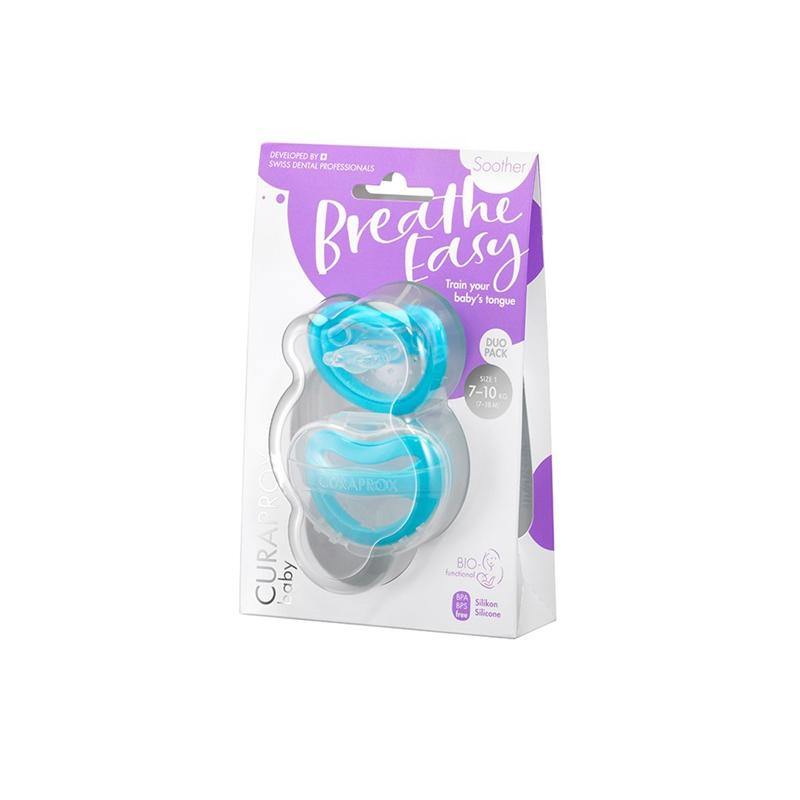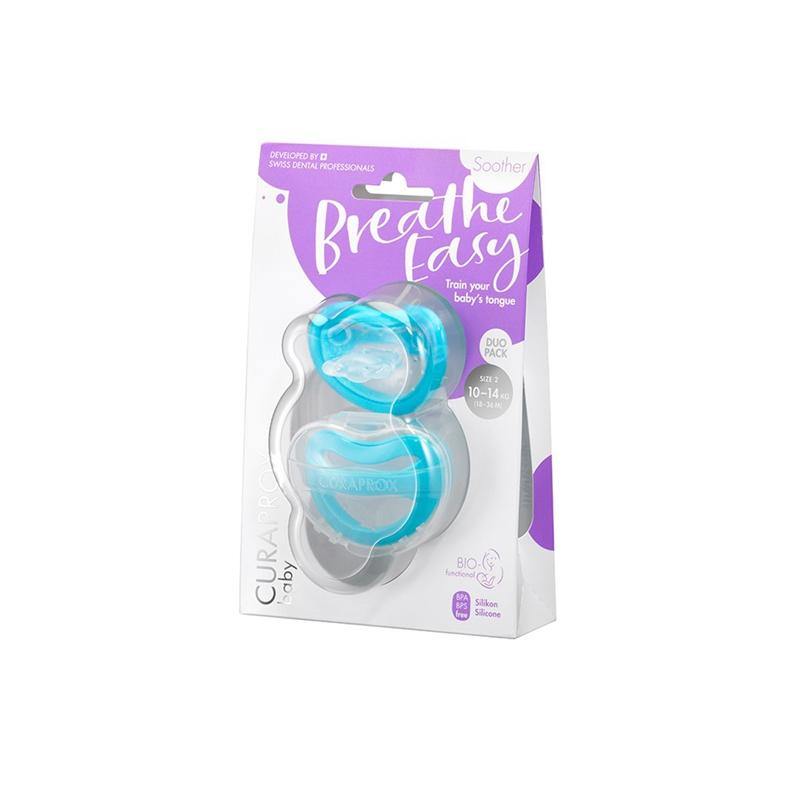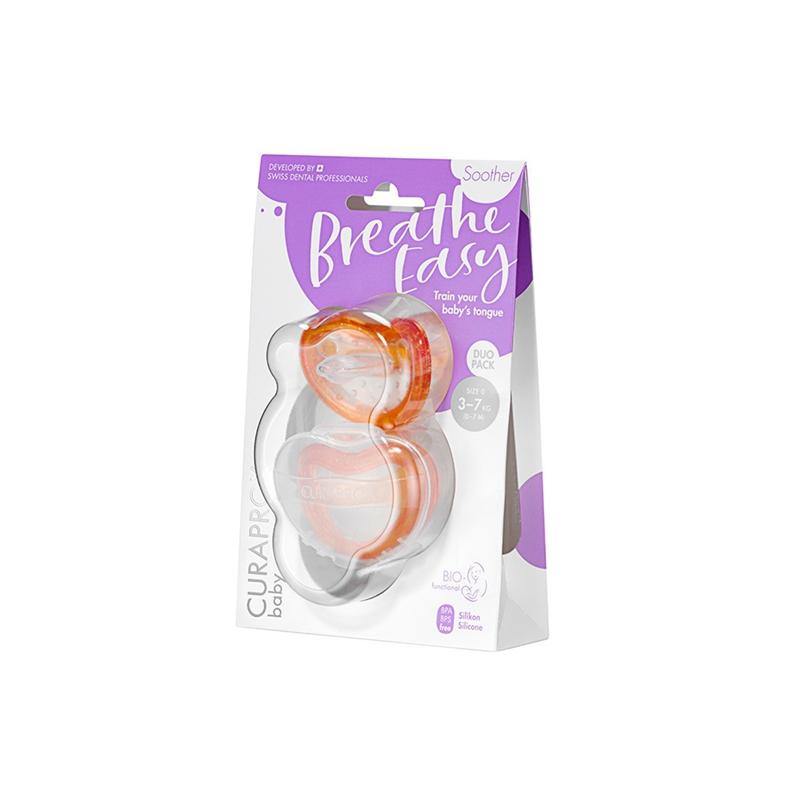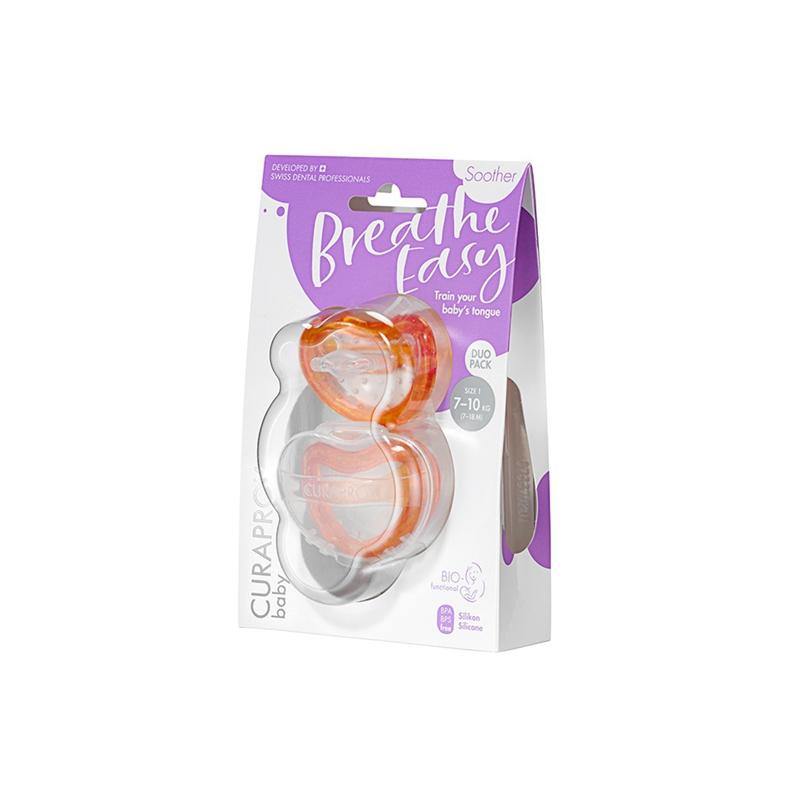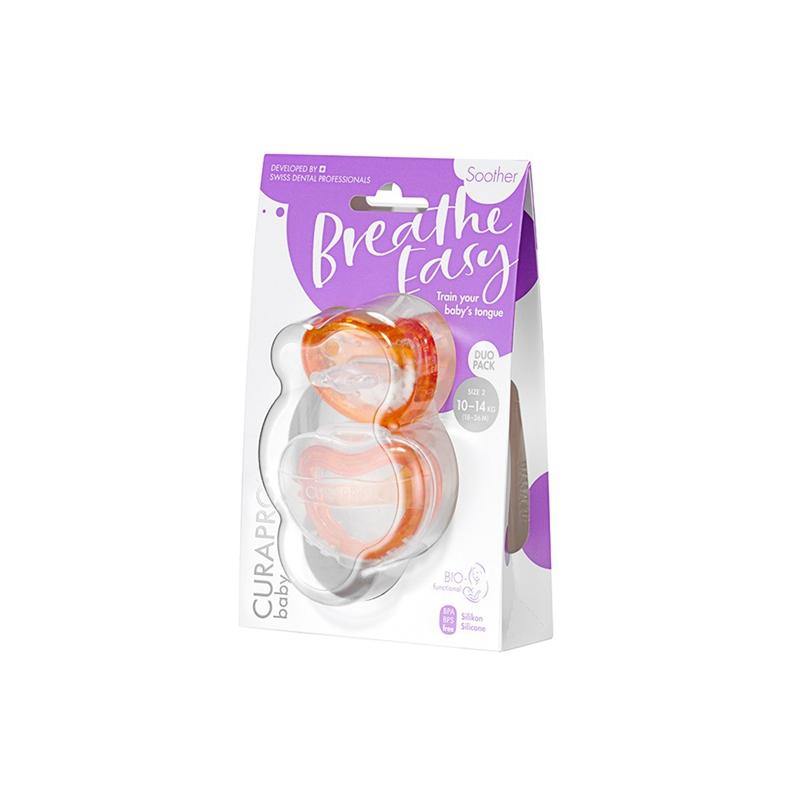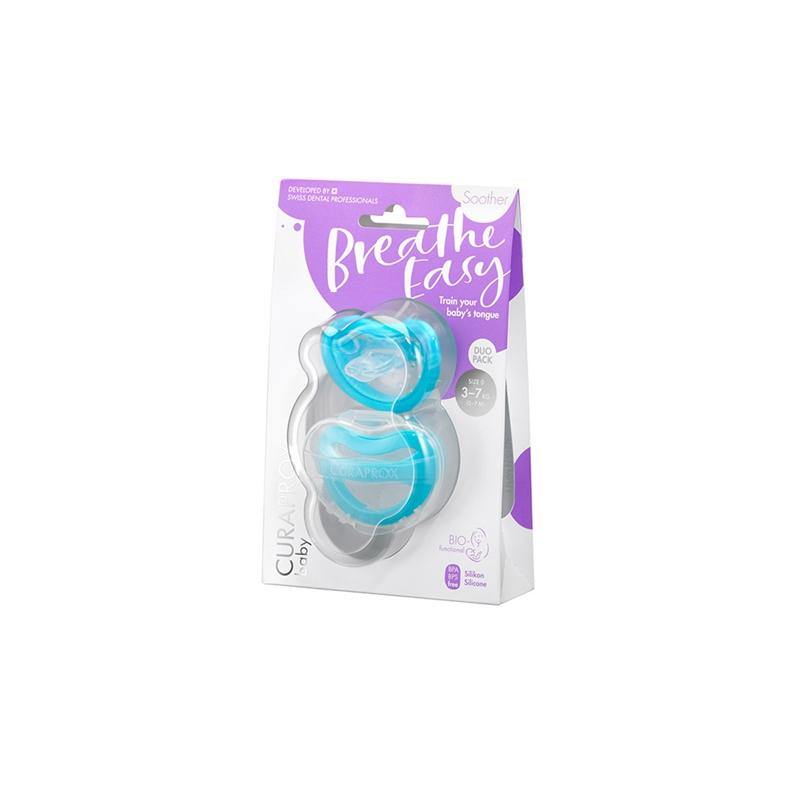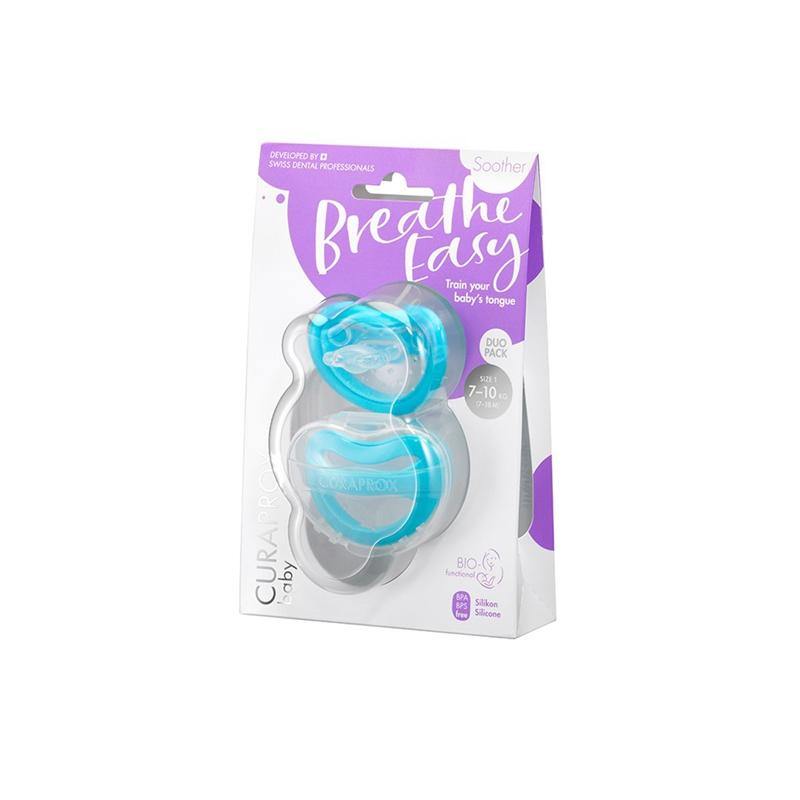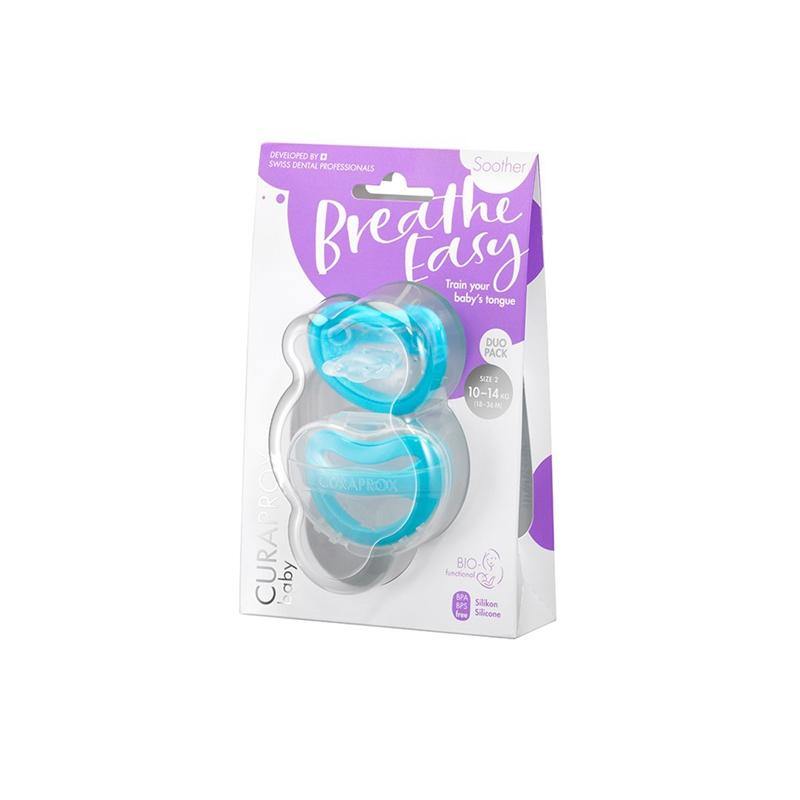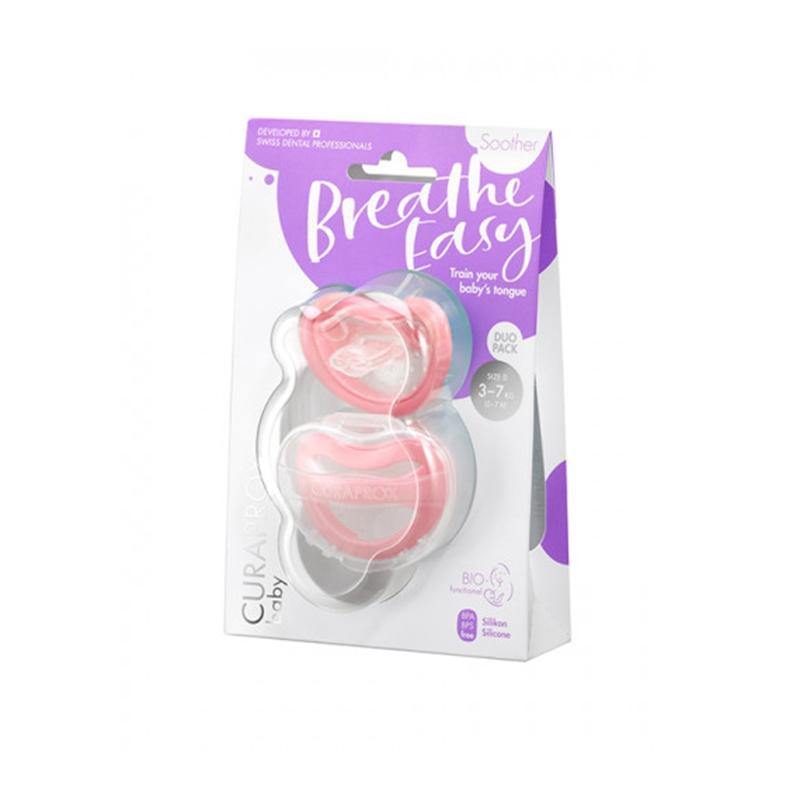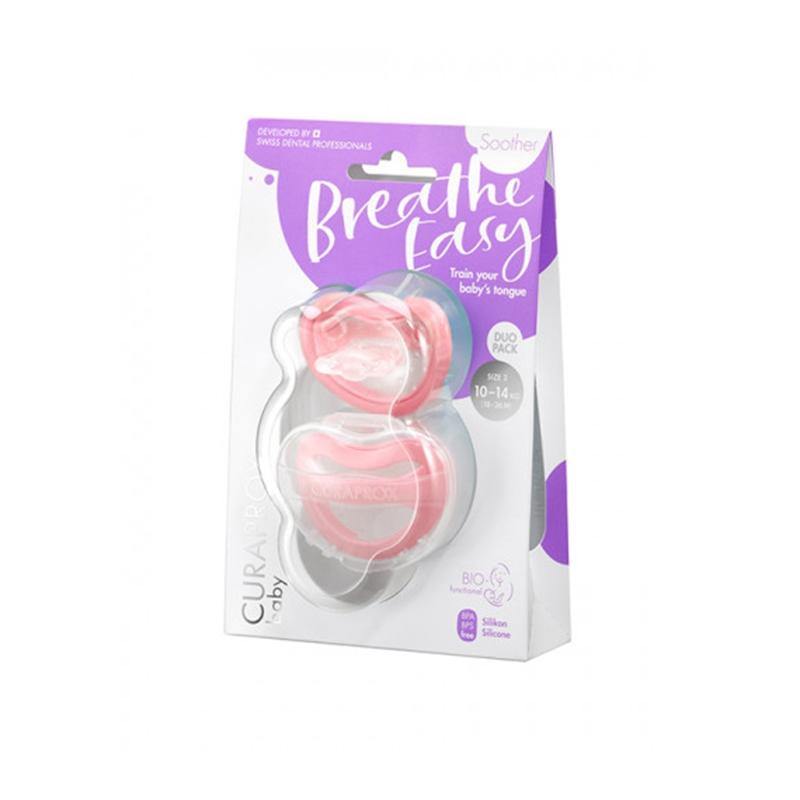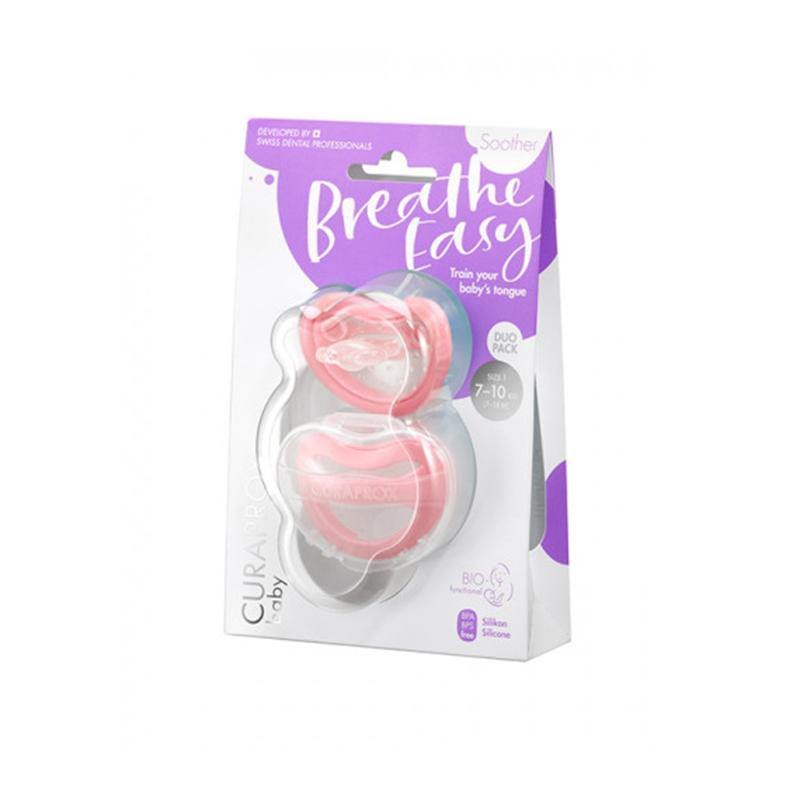 Description
Curaprox baby pacifier duo
Let yourself suckle with peace of mind: Finally a pacifier that supports the development of the palate, jaw and teeth - and does not endanger them. Rather, babies can now suckle without the risk of jaw deformation and misaligned teeth. - Including sterilization and transport box. 
The pacifier for newborns and babies up to seven kilograms. This biofunctional pacifier has many advantages, developed for a loving start in life. Available in sizes 0, 1 and 2.
Size 0, up to 7 kilograms or 7 months
Size 1, from 7 to up 10 kilograms or from 7 up to 18 months
Size 2,from 10 to up 14 kilograms or from 18 up to 36 months

A Breakthrough in Baby Oral Health: Developed by Dr. med. univ. et dent. Herbert Pick, this biofunctional pacifier has many advantages, and each one of them is crucial. The flat tip gives the palate space, it does not grow in height. This malpositions as well as the prevents breathing, sleep and concentration problems that result from these malpositions. The side wings direct the suction pressure to the jaw instead of the palate. This makes the dental arch nice and round. The silicone membrane with the natural breast feeling is wonderfully comfortable. The membrane swings with the suckling, which supports the natural swallowing process.
Usage
Calms the baby: the silicone membrane that vibrates with the baby is comfortable and supports the natural swallowing process

Prevents misaligned teeth: flat tip against open bite, protruding shield against overbite

Promotes the development of the palate and jaw: the lateral wings prevent a crossbite and shape the dental arch nicely

Ensures optimal breathing: the palate does not rise in height. Mouth breathing is counteracted and healthy nasal breathing is promoted

The good of the pacifier - without the consequences: Biofunctional and therefore naturally beneficial to growth

Practical box: The pacifier box is ideal for both hygienic transport and for sterilization in the microwave
Free of harmful substances such as bisphenol A (BPA), phthalates or azo dyes, completely harmless.
The pacifier complies with the European standard EN 1400
Safety Instructions

For your child's safety 
-Check the pacifier before each use. Pull the pacifier in all directions. At the first sign of damage or defects, throw it away immediately. 

-Use only special pacifier straps that comply with EN 12586. Never attach other straps or strings to a pacifier, your child may strangle with them.

-Do not expose the pacifier to direct sunlight or any other heat source. Never put it in the cleaning bath for longer than recommended, as this could damage the suction part.
Product Details
Technical specifications
colour:               

blue / Orange / Pink

Type:                  

dummy

Needs:               

Jaw development and breathing; children dental care; oral development

Product variety: 

Multi pack

Product lines:    I

nfant

Age group:         

Newborn
| | |
| --- | --- |
| Size | 3-7 KG (0-7 M), 7-10 KG (7-18 M), 10-14 KG (18-36 M) |
| Colour | Blue, Orange, Pink |