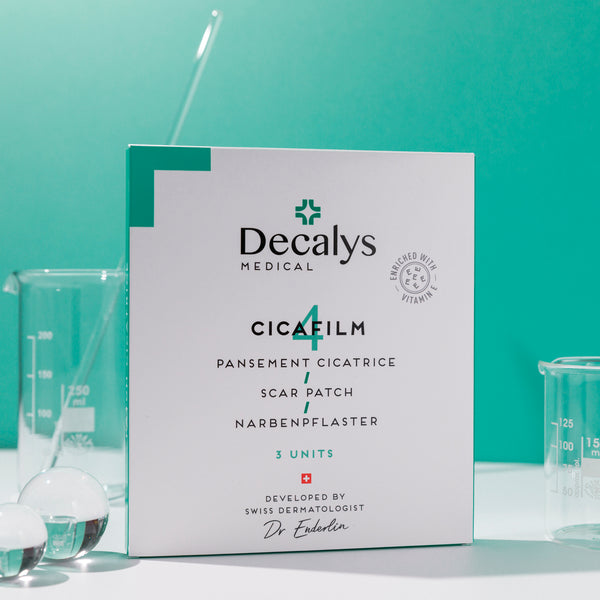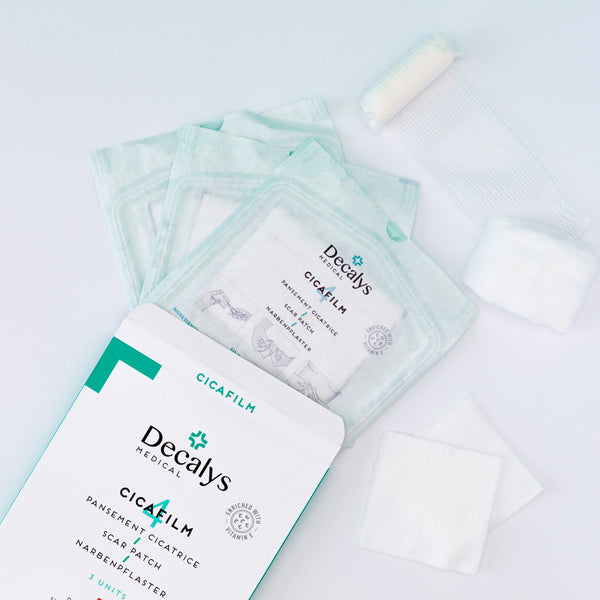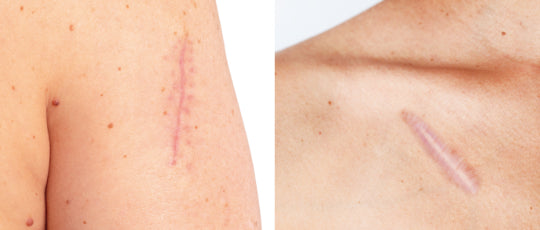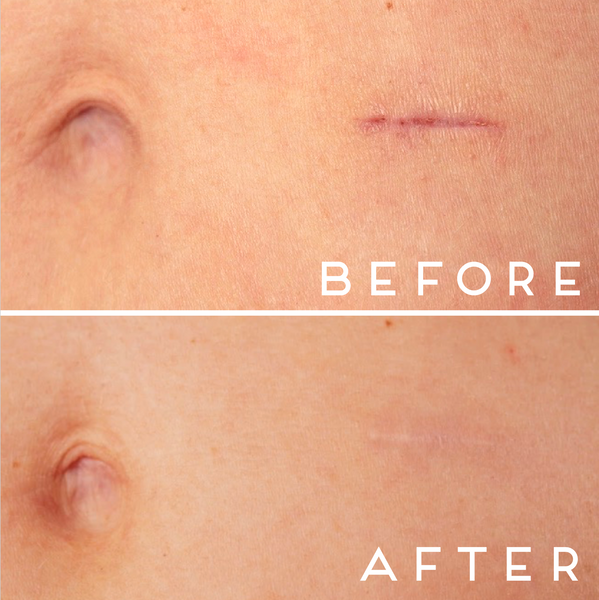 Zoom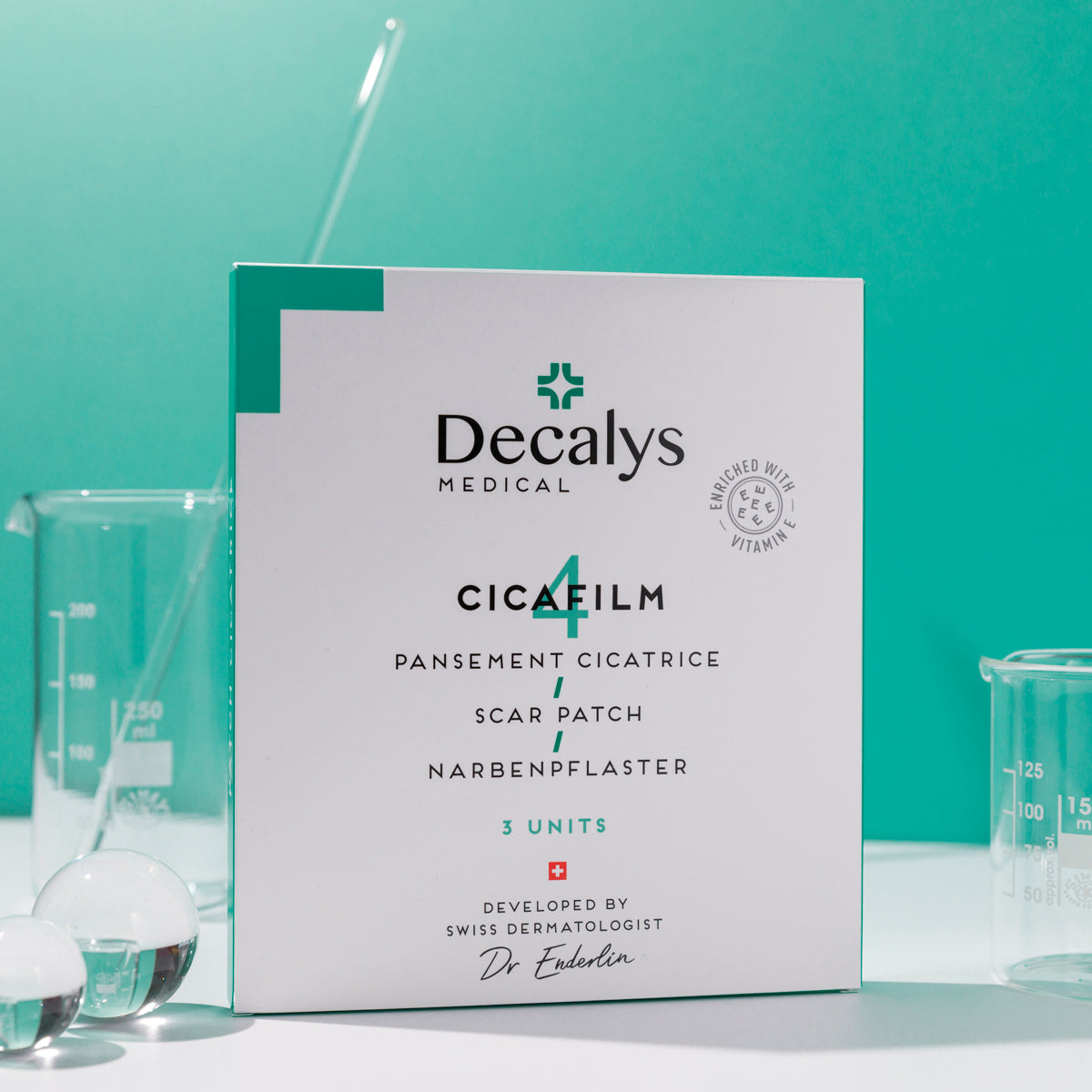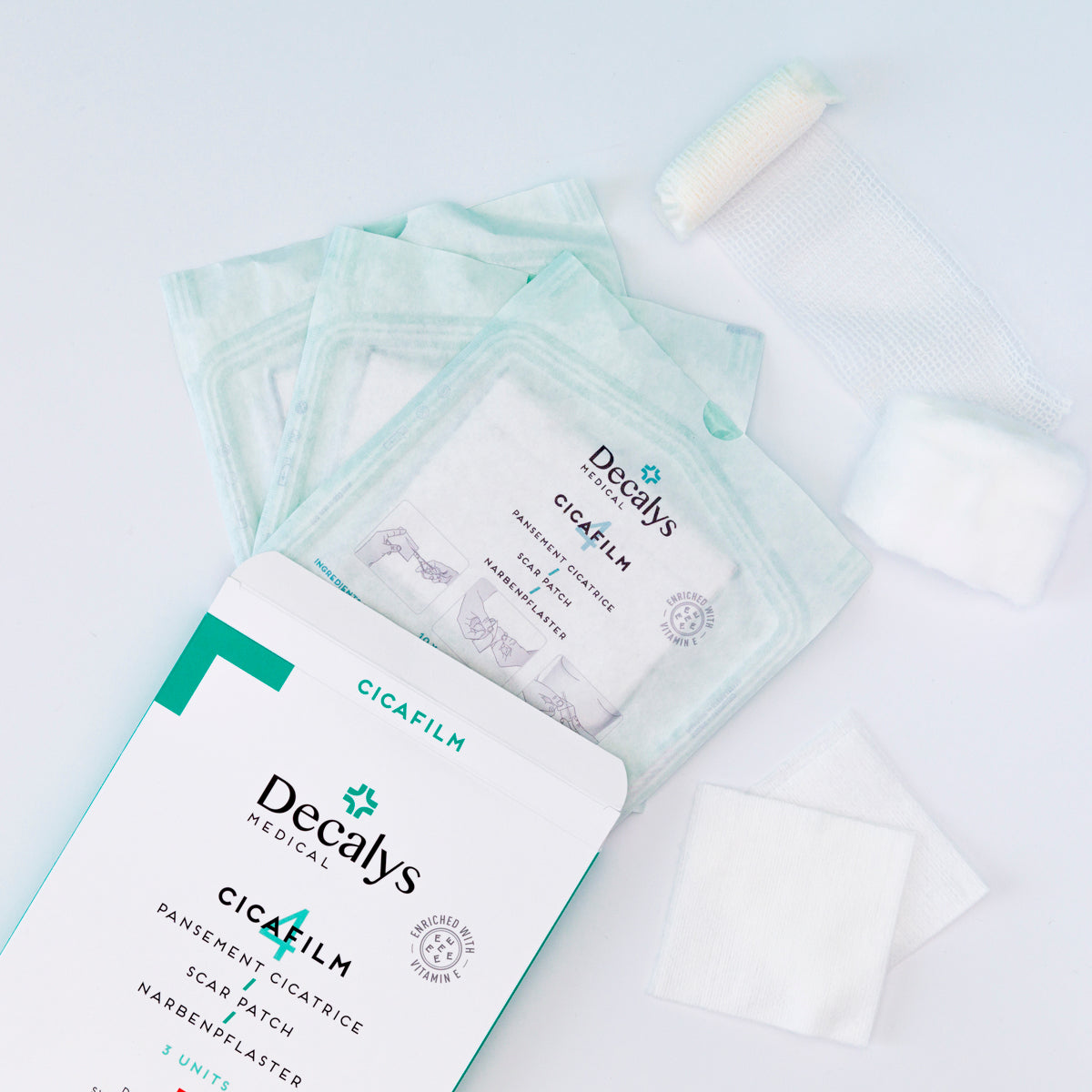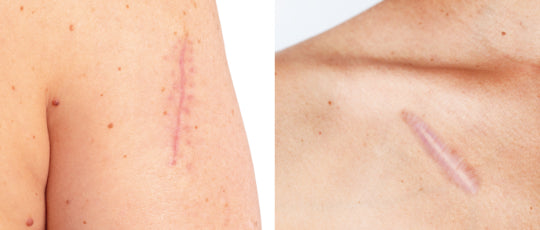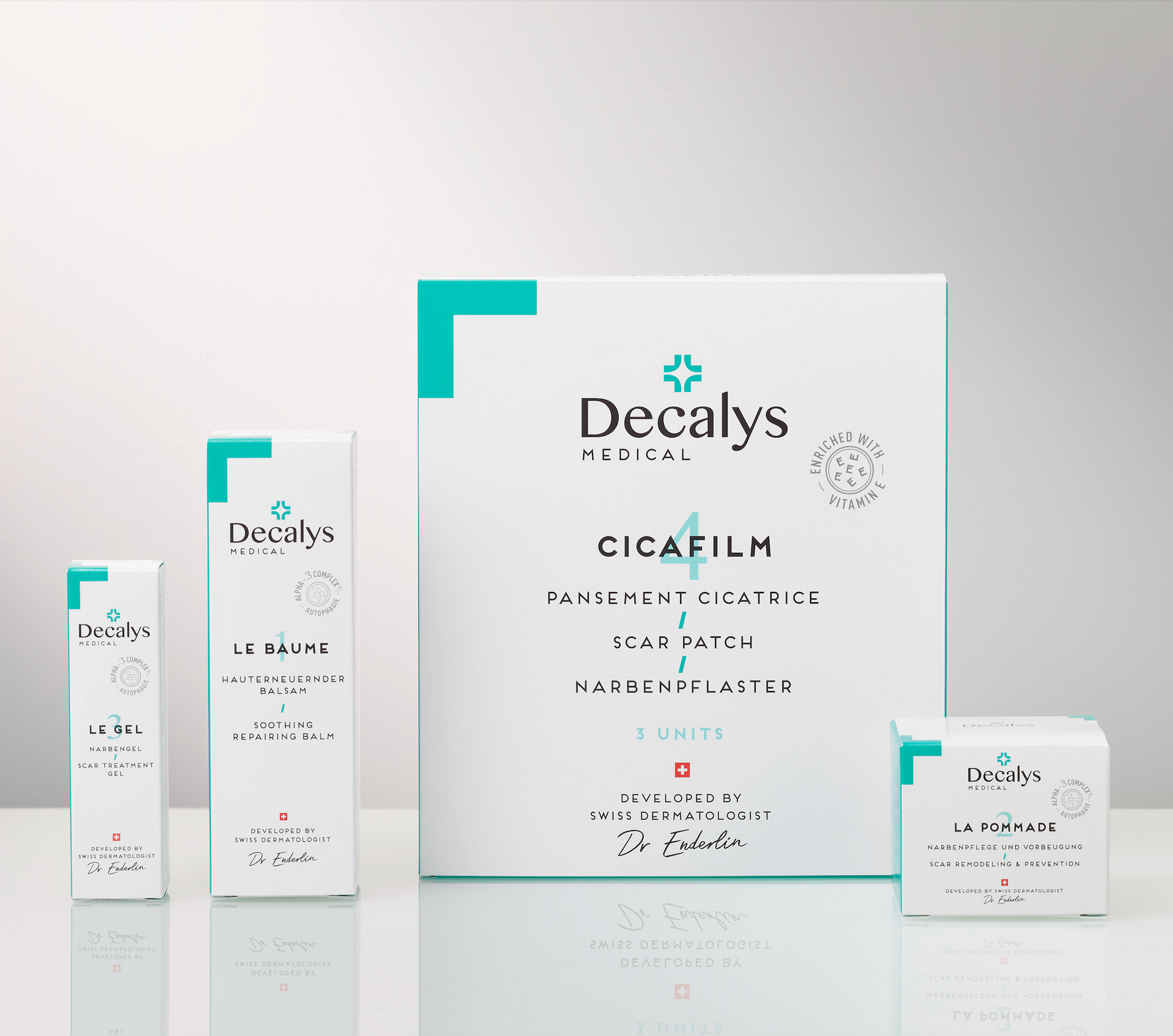 Description
Decalys Medical CICAFILM - Scar patch
For the treatment of scars after operations (e.g. caesarean section, mole removal, joint operations).. Especially on clothed parts of the body. For the treatment and prevention of hypertrophic, proliferating scars and keloids.

Properties Medical silicone dressing that acts like a protective second skin and improves the appearance of scars. Self-adhesive, flexible patch that conforms to body contours.

Treatment- Treatment of scars (body) after thread removal.
Application
Cut to the appropriate size (with at least 1 cm border) and stick on the scar. Leave on the skin until the patch comes off by itself. Replace after 3 days at the latest. Waterproof. Do not use on inflamed skin.
Composition