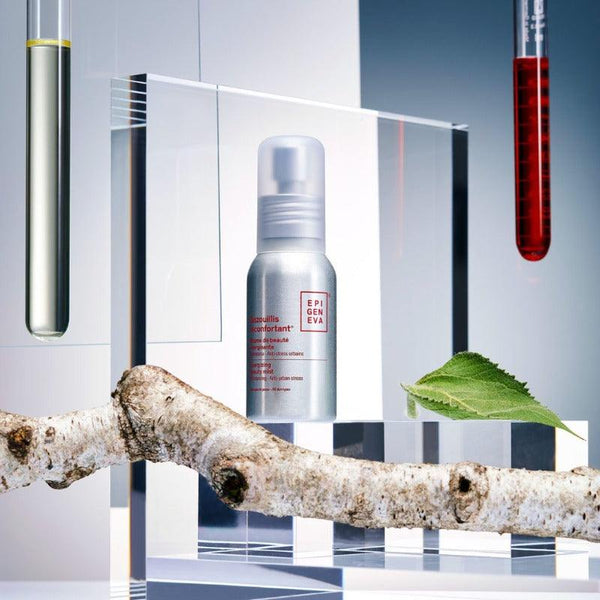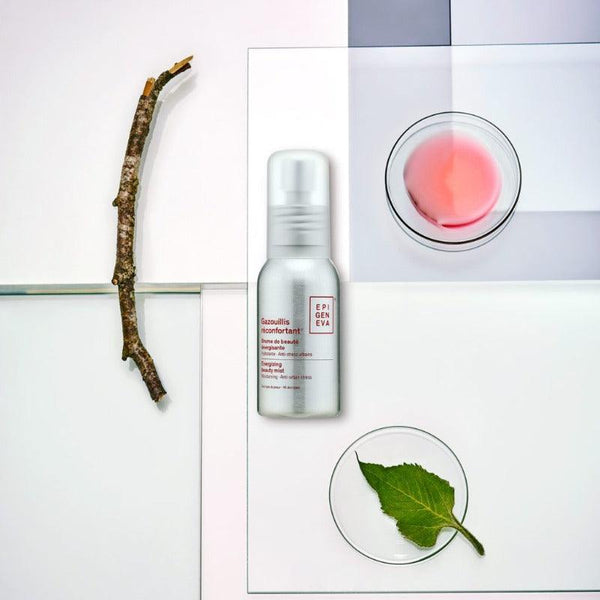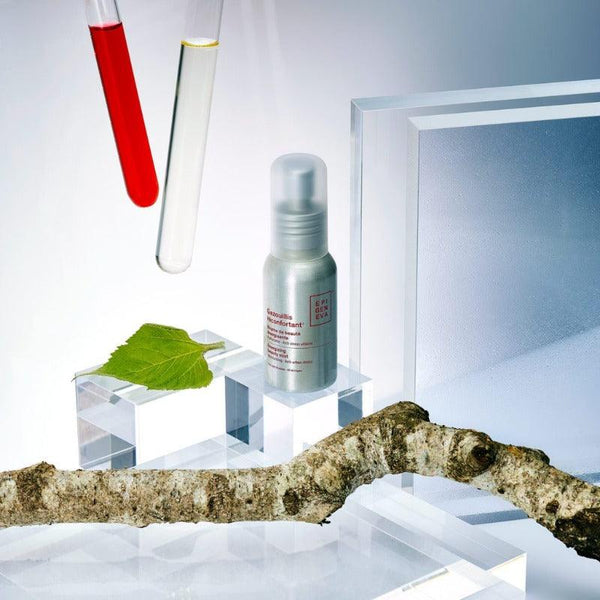 Zoom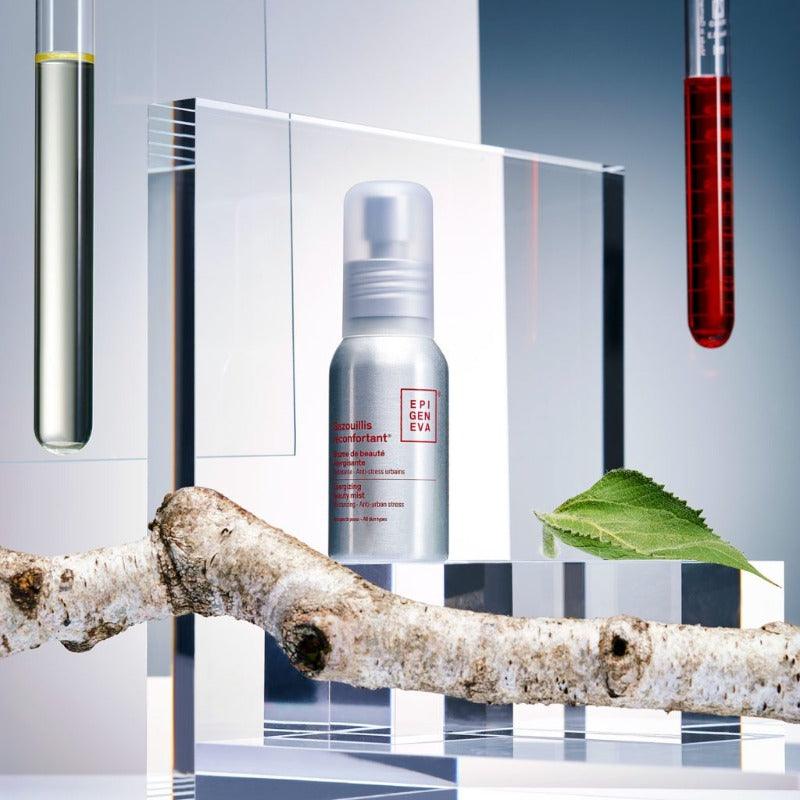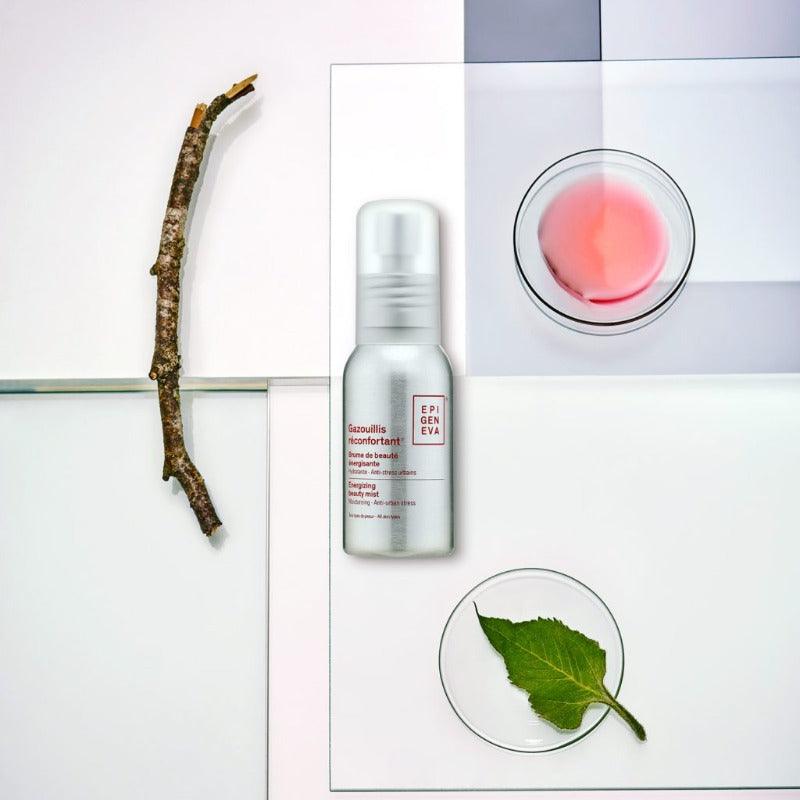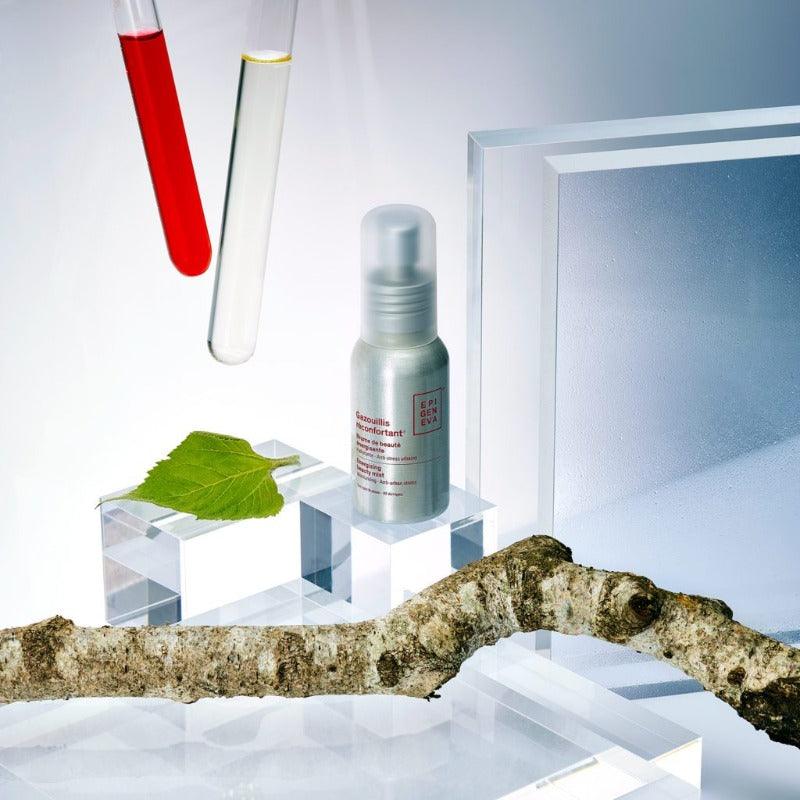 Description
Epigeneva energizing beauty mist 50ml
Energizing beauty mist Moisturizing – Anti-urban stress
Inspired by Nature's heroes, Epigeneva® uses the best part of a hummingbird's diet to offer the skin the Multifunctional ENERGY Complex™: Young sunflower shoots preserve energy jeopardized by urban stress + hibiscus flower soothes distressed skin + birch sap that provides skin with hydration and vitality that are essential to your daily marathon.
Awakening the senses Temporary getaway & Inner peace
Epigeneva®, the signature fragrance, will take you deep into the heart of a hibiscus flower calyx and its nectar with exotic pomegranate accents. The invigorating green qualities of a tropical forest. The vital energy of ginger. The enveloping softness of musk. This ultra-fine mist is formulated with cranberry and rice floral water for an enjoyably fragrant, moisturizing and soothing routine. A true antidote to urban stress, the delicately scented mist restores freshness, taking you far away from hectic life to re-energize your depleted resources.
Beauty advantage: Biosaccharide gum forms a second skin matrix that offers multiple protection against most forms of urban and domestic pollution.
Effectiveness: Multi-purpose hair and face care, Gazouillis réconfortant® moisturizes and awakens the skin before applying skincare, completes the cleansing routine and adds a fragrant scent to hair. It refreshes, soothes and energizes the skin for an instant radiance boost at any time of day.
*Contains 97.1% ingredients of natural origin. Tolerance tested under dermatological and ophthalmic control. *
Application
Close your eyes and spray an enveloping veil over face and hair from a distance of 30 cm (12 inches). Cooled in the refrigerator, this bottled beauty spray refines the skin's texture for a relaxing effect. This precious on-the-go comforter can be carried with you at all times. Epigeneva®
Tip: as a complementary treatment to each Epigeneva® skincare product, give your face the gift of Gazouillis réconfortant® beauty mist to fully personalize your beauty ritual. *Formulated without parabens or silicones; contains an anti-hard water complex. Contains 97.1% ingredients of natural origin. Tolerance tested under dermatological and ophthalmic control.*
Composition
Epigeneva®

Prunelle radieuse®
Multifunctional ENERGY Complex™

- Young sunflower shots

- Brich sap

- Hibiscus flower

Calendula blossoms(pro-collagène, élastine)

Nactive™

Exclusively only in Gazouillis réconfortant®: Biosaccharide gum