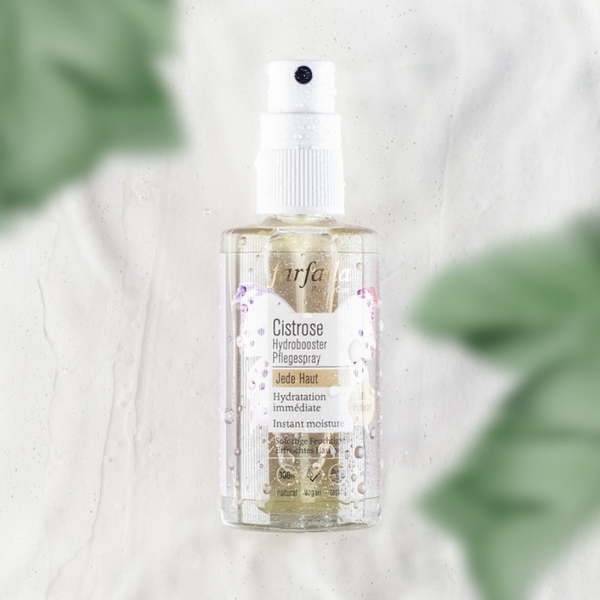 Zoom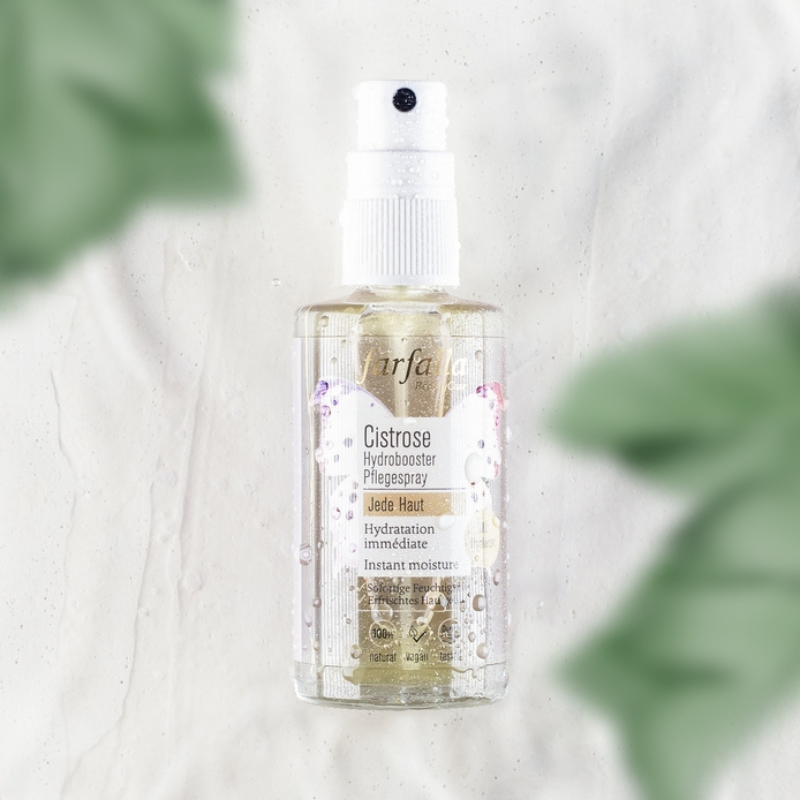 Description
Description
Farfalla Cistus Hydro Booster Spray is a two-phase hydrating spray that invigorates the skin with moisture, thanks to the hydrating power of hyaluronic acid and cistus (rockrose) oil. It also features calming and smoothing rose hydrolat, as well as organic jojoba oil, which improves skin elasticity. This spray lotion provides instant refreshing and tightening of the skin tone, leaving your skin feeling wonderfully smooth and relaxed. Perfect for on-the-go use, this non-greasy spray is universally applicable, easy to use, and conveniently portable.
Application
Application
Shake the bottle well before use.
Facial Care: Spray directly onto your facial area or apply a small amount of Hydro Booster into the palm of your hand and gently pat it into your skin.
Body Care: Spray directly onto your skin and massage it in. The product absorbs quickly and is also ideal as after-sun care.
Hair Care: To tame frizz after blow-drying, spray the product into your hands and then apply it to your hair.
For a fine mist, press the pump strongly and slowly with your index finger.
Composition
Composition
The key ingredients of Farfalla Cistus Hydro Booster Spray are:
Aqua: Water, the base for most skincare products.
Squalane: A natural compound that provides hydration and locks in moisture.
Rosa Damascena Flower Water: Rosewater, known for its calming and smoothing properties.
Pentylene Glycol: A synthetic humectant and skin-conditioning agent.
Simmondsia Chinensis Seed Oil: Jojoba oil, which improves skin elasticity.
The ingredients marked with asterisks are certified organic.