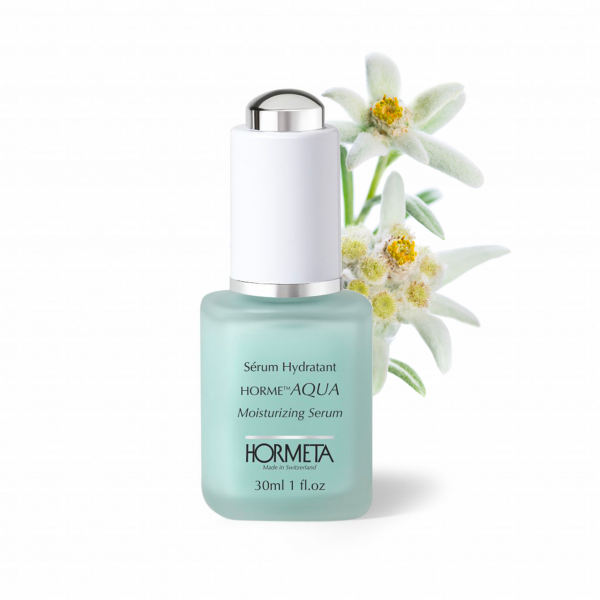 Zoom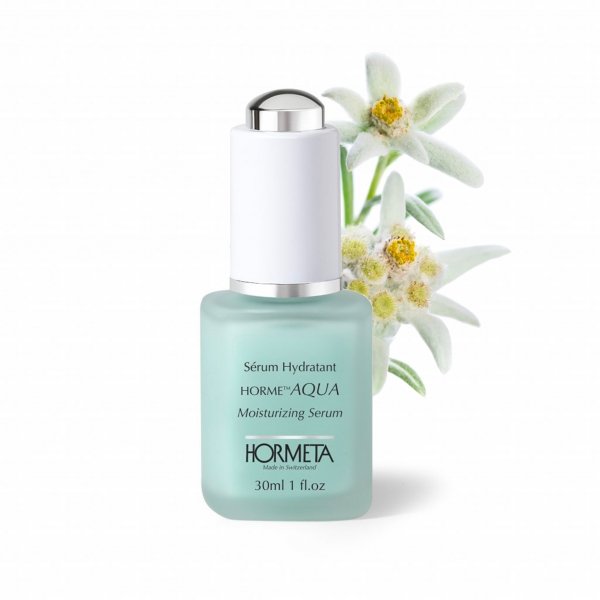 Description
HormeAQUA moisturizing serum 30ml
HormeAQUA Moisturizing Serum is the ultimate solution for achieving intense skin hydration. It ensures long-lasting moisture retention, restores and maintains the skin's water balance, and provides soothing, strengthening, and protective benefits. This energizing concentrate is specially formulated to rejuvenate dry and dehydrated skin, leaving it feeling fresh, comfortable, and saturated with hydration. With regular use, your skin will appear revitalized, supple, and smoother than ever. Apply it morning and/or evening to your thoroughly cleansed face and neck to experience its transformative effects.
Application
Apply the serum morning and/or evening to a thoroughly cleansed face and neck. Gently massage it into your skin in upward motions for optimal absorption.

Composition  
This rich and melting formula includes:
Aquaboost Complex: Delivers immediate and long-lasting hydration.
Swiss Organic Edelweiss Extract: Provides protective benefits for the skin.
High Molecular Weight Hyaluronic Acid: Retains water on the surface of the epidermis, ensuring continuous hydration and firming of facial lines.
Hydro Factor: Offers hydration, comfort, and long-term protection.
Low Molecular Weight Hyaluronic Acid: Provides intense hydration and reduces skin sagging.
Betain: Shields your skin from dehydration.
HORMETA Exclusive Oligocos-5 Trace Elements Complex: Strengthens and nourishes your skin, making it more resilient.