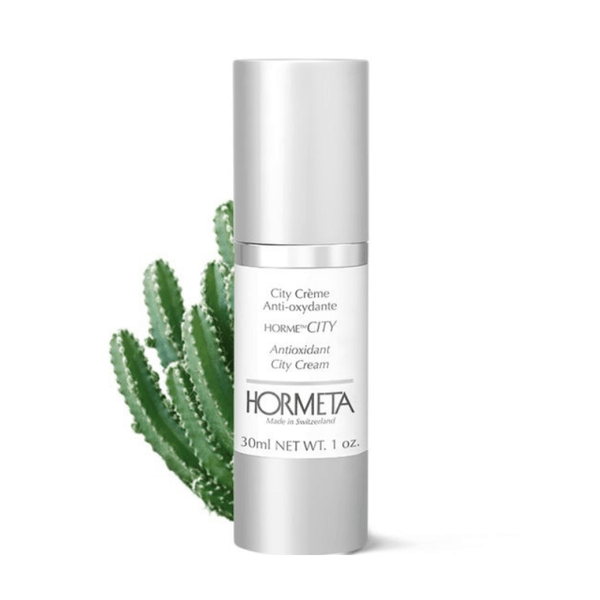 Zoom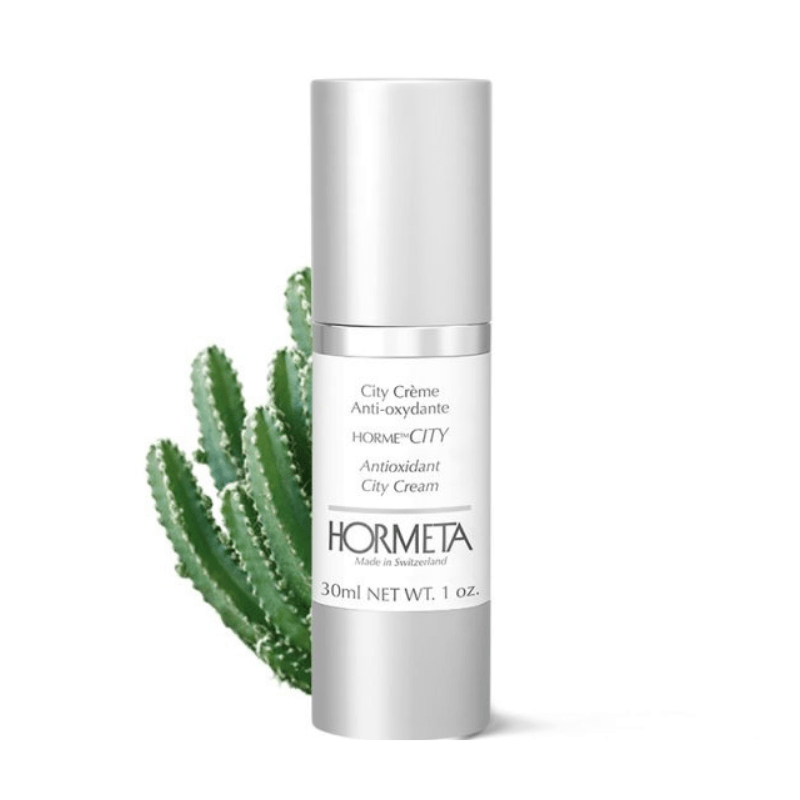 Description
Hormeta city antioxidant city cream 30 ml 
A frothy mousse emulsion that helps skin 'breathe'. The anti-pollution protective program for women about town to prevent damages caused by air pollutants and preserve the skin natural youth. Enriched with HORMETA specific trace elements complex, HormeCITY products are made of next-generation and water rich active ingredients and offer to dull and asphyxiated complexions the ideal response to restore the skin's its natural freshness and brightness.
The essential cream designed for women about town to protect skin from the harmful effects of air pollution (hydrocarbons, heavy metals, fine particles). The moisturizing antidote to dull, tired complexions in a cream that restores skin's natural glow. Refreshed and radiant, the complexion looks brighter, the skin is smoother and visibly more luminous.
- A refreshing, ultra-light formula with a smoothing texture for velvety-soft skin.
- Fight against the tissues oxidation.
- Revive the radiance of the complexion.
- Prevent premature skin aging.
- Pollution: the first protective gesture.
Application
Apply in the morning on thoroughly cleansed face and neck, complimentary to your day care. Suitable for all skin type.
Composition
- Rice bran oil (Antioxidant and anti-inflammatory)
- Vitamin C (Banishes dullness and antioxidant)
- Vitamin E (Antioxidant properties)
- Firming anti-particles film (Protective and smoothing properties)
- Anti-pollution specific netting (Anti-particulate and anti-pollution actions) 

- Swiss thyme and butterfly bush organic extracts (Antioxidant and anti-pollution)

- HORMETA Oligocos 5 complex (Hydration, protection, repair)