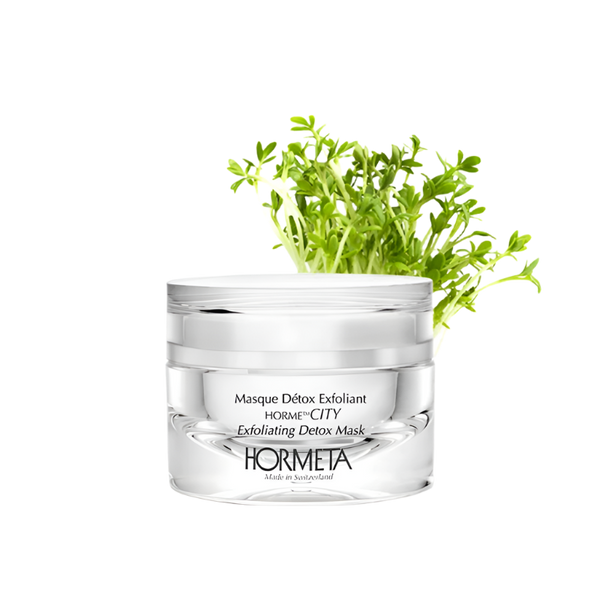 Zoom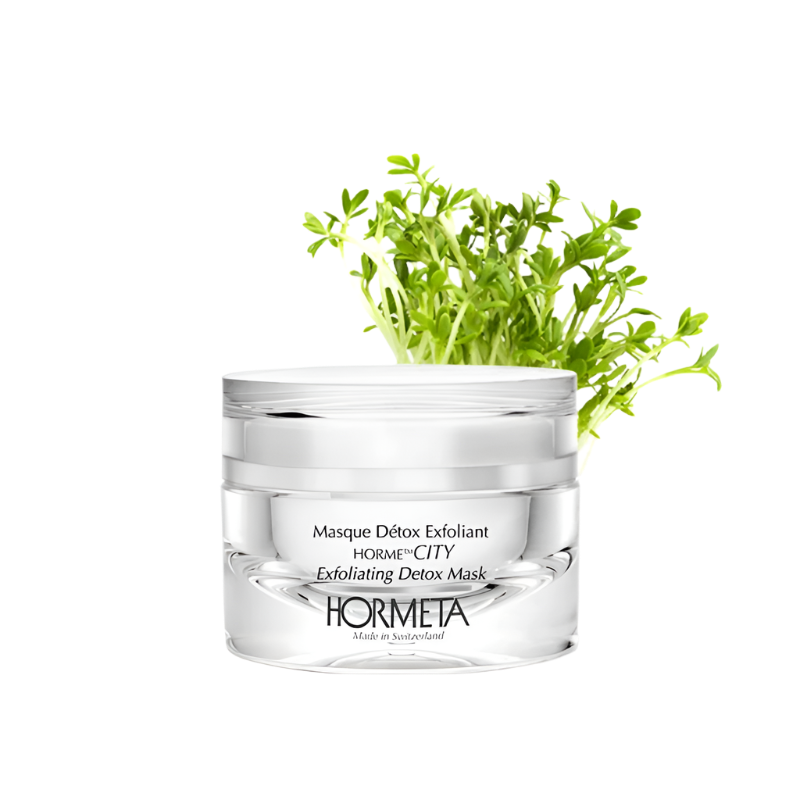 Description
Hormeta city exfoliating detox mask 50 ml
A anti-dull complexion exfoliating mask to boost cellular detoxification and smooth the skin texture. The anti-pollution protective program for women about town to prevent damages caused by air pollutants and preserve the skin natural youth. Enriched with HORMETA specific trace elements complex, HormeCITY products are made of next-generation and water rich active ingredients and offer to dull and asphyxiated complexions the ideal response to restore the skin's its natural freshness and brightness.
A dual detox mask helps to eliminates toxins and pollutants on the skin's surface whilst deeply cleansing the skin on a cellular level. A 'renewed skin' effect to banish dullness, slough away impurities, stimulate cell renewal and smooth skin texture. Unified and more radiant, the skin regains its vitality.
-Remove toxins and pollutants on skin's surface.
- Help cellular debris' evacuation.
- Fight against oxidative stress.
- Smooth skin microrelief and revive its radiance.
Application
Apply a thick layer to a perfectly cleansed face and neck. Massage in with fingertips to gently exfoliate, and leave on for 10 minutes. Remove with a damp wipe or cloth. Apply once or twice a week. Avoid contact with eyes. Suitable for all skin type.
Composition
- Rice bran oil (Antioxidant and anti-inflammatory)
- Vitamin C (Banishes dullness and antioxidant)
- Vitamin E (Antioxidant properties)
- Firming anti-particles film (Protective and smoothing properties)
- Anti-pollution specific netting (Anti-particulate and anti-pollution actions) 

- Swiss thyme and butterfly bush organic extracts (Antioxidant and anti-pollution)

- HORMETA Oligocos 5 complex (Hydration, protection, repair)

- Young shoots of Swiss organic watercress (Detox and anti-dull complexion)
- Shea butter (Nourishes and comforts)
- Purple biodegradable wax spheres (Gentle exfoliation and radiance of complexion)
Complementary products
Hormeta city sleeping gel pro-oxygen 50 ml
An essential Detox and Oxygenating duo: exfoliating detox mask followed by the sleeping gel pro-oxygen, recommend using one evening a week to eliminate dead cells, promote the natural deep cleaning of our cells, lighten the complexion, oxygenate our cells and stimulate cell renewal. The skin is ready to receive the other treatments (cream and serum) of the week and intensify their actions.