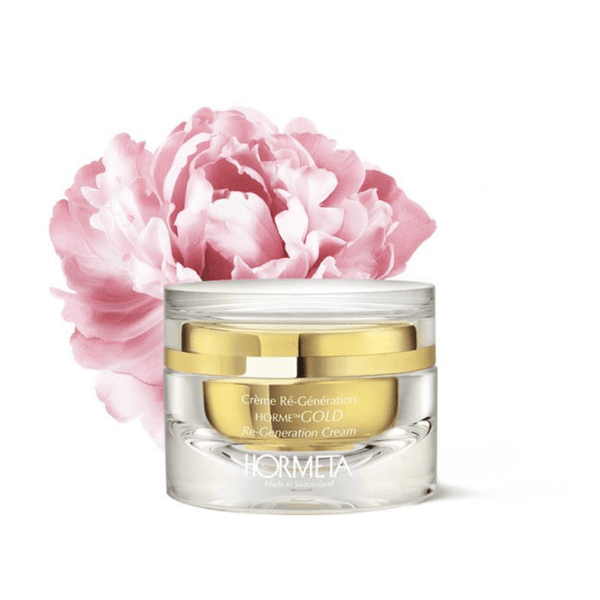 Zoom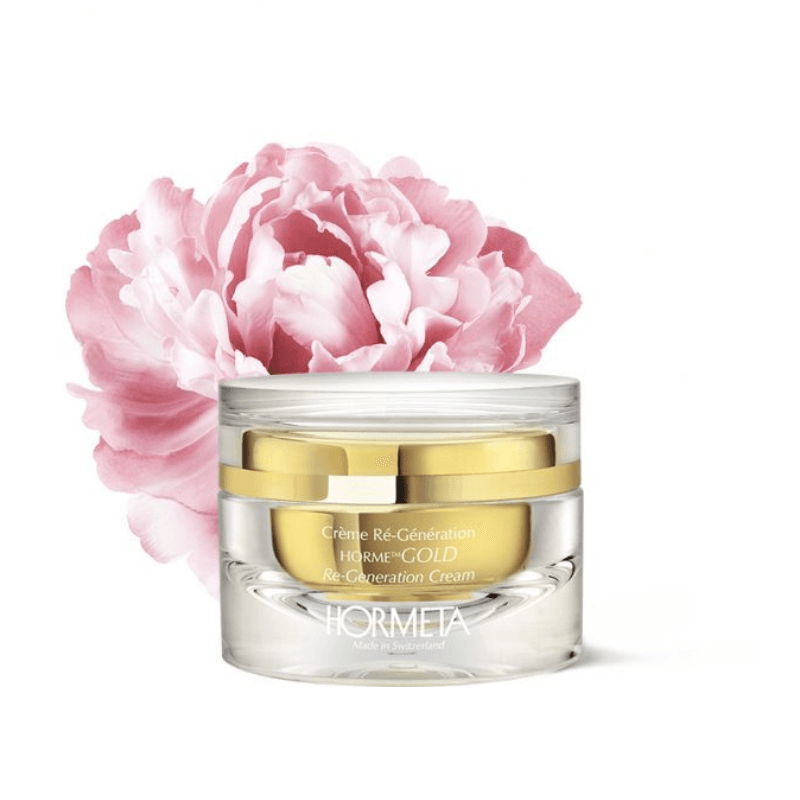 Description
Hormeta gold re-generation cream 50 ml
A regenerating cream designed for mature skin to redensify, smooth aging signs and reshape the oval of the face. Enriched with HORMETA's specific trace elements complex, HormeGOLD products provide the key active ingredients to correct the epidermis' hydrolipidic deficiencies, minimize volume loss, reduce deep lines and plump the skin.
- Visibly reduce wrinkles and roughness.

- Regain a plump, fuller-looking skin.

- Fight tissue slackening.

- Nourish and strengthen the epidermis.
Application
A regenerating anti-aging cream for mature and/or very dry skin.
Apply morning and/or evening to a thoroughly cleansed face and neck to replenish depleted lipids and restore skin density, minimizing loss of fullness and preventing cutaneous slackening. The signs of aging are reduced, skin regains substance and density. Visibly smoother and fuller, skin is plumped.
Composition
-Lipidure ( Maintains hydrolipidic balance)
- HORMETA Oligocos 5 complex (Hydration, protection, repair)
- LPA-soja derivative ( Replenishes lipid and comforts)
- Marine collagen ( Strengthens and hydrates)
- Hyaluronic acid (Smoothes face contours and hydrates)
- Golden dust ( Creates radiance and glow)
- Peony extract ( Plumps)
- Multivitamin complex - E, F&B5 ( Anti-oxidant and soothing action)