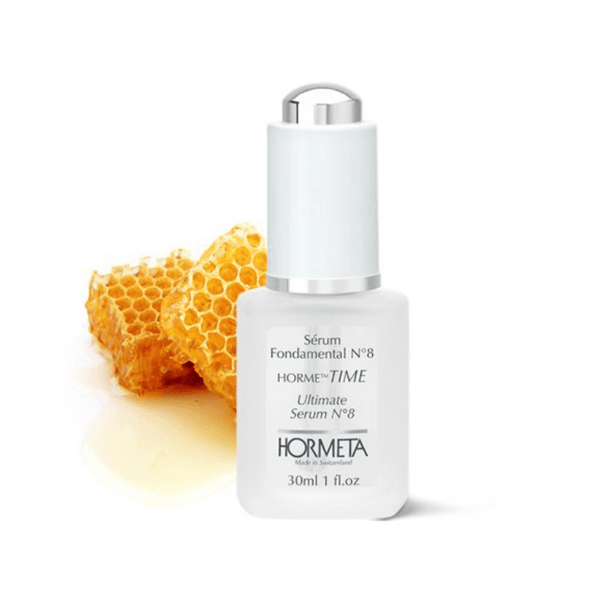 Zoom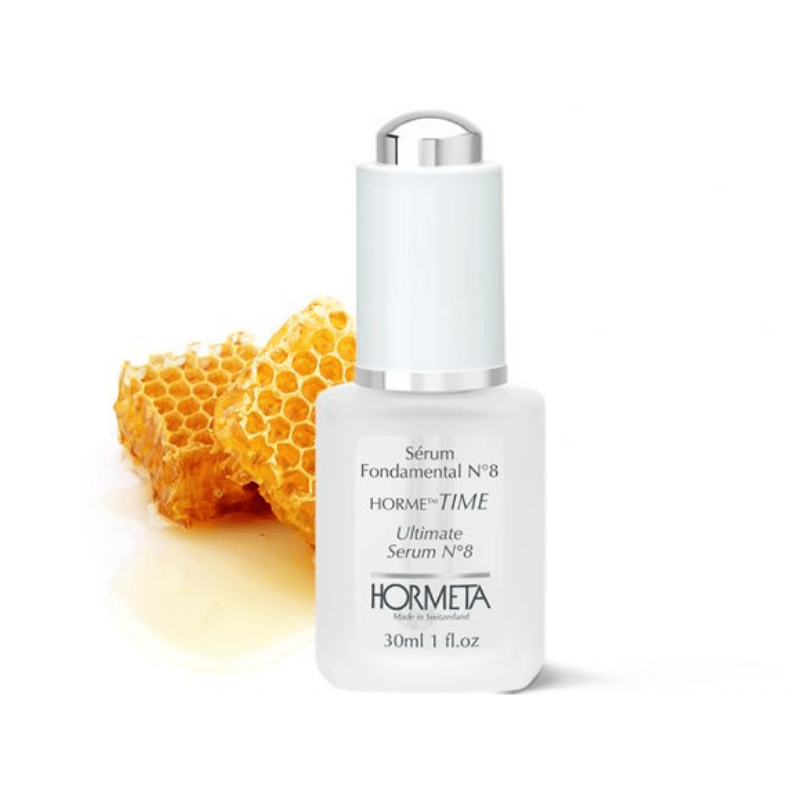 Description
Hormeta time ultimate serum No.8 30 ml
A tensor care to smooth lines, reduce the signs of tiredness and refresh the complexion. HormeTIME products have been designed to correct wrinkles, smooth fine lines and restore skin firmness, density, suppleness, tonicity and comfort.
- Effectively fight the premature aging of the skin.

- Smooth lines and the contours of the face.

- Relax features and signs of fatigue.

- Perfect skin and refresh the complexion.
A high-performance serum specifically designed for skin that is suffering from tiredness, imperfections or wrinkles. The results are incredible. The face looks refreshed and smoothed. Skin is visibly more beautiful.
Application
A non-sticky, easily-absorbed fluid texture. Apply morning and/or evening to a thoroughly cleansed face and neck. Leave to ensure it penetrates the skin before applying the appropriate cream. Suitable for all skin type.
Composition  
- HORMETA Oligocos 5 complex (Hydration, protection, repair)
- Hyaluronic acid ( Smoothes face contours and hydrates)
- Hydrolyzed casein and carob extracts ( Instant toning effect)
- Repair complex ( Anti-aging prevention and antioxidant)
- Royal jelly extract ( rebalances and revitalizes)
Complementary products
Hormeta time absolute cream with MPC / Hormeta time collagen tri-logic cream
Fundamental Serum No. 8, recommended under the Collagen Tri-logic Cream or the Absolute Cream with MPC, allows smoothing of features, awakens the complexion and face in the morning, either on the entire face and neck or a drop locally on the facial features. expressions (frown wrinkles, furrows, crow's feet) for younger people.