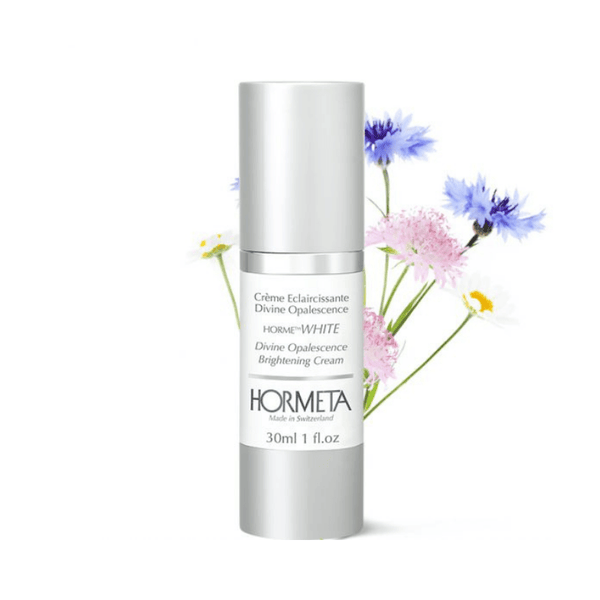 Zoom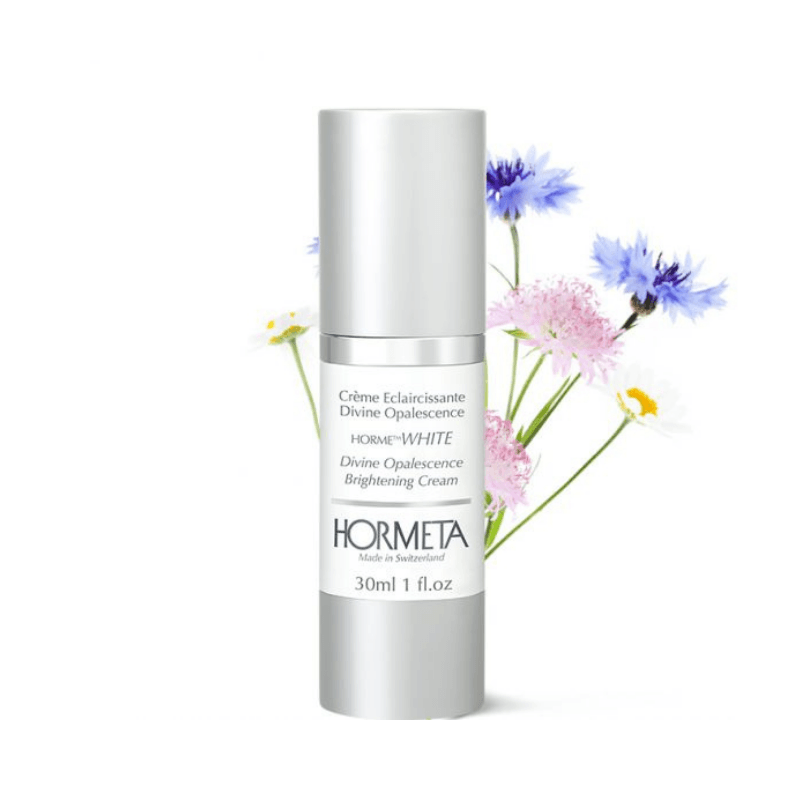 Description
Hormeta white divine opalescence brightening cream 30 ml
The brightening and depigmenting cream to reduce the appearance of dark spots, brighten and unify the complexion. Enriched with HORMETA's specific trace elements complex, HormeWHITE products provide dull complexions and irregularly pigmented skins the ideal response to restore the skin's uniformity and natural glow.
- Visibly brighten the complexion.

- Reduce the appearance of epidermic pigmented spots.

- Restore the skin uniformity and its natural radiance.

- Provide hydration and suppleness to the skin.
Application
The brightening cream, perfect ally to reduce the intensity of spots and prevent their appearance, brighten and unify the complexion. Apply morning and/or evening to a thoroughly cleansed face and neck. The skin is hydrated, more comfortable. The appearance of dark spots is reduced and the skin is visibly brighter. The complexion is clearer and its natural radiance is restored. Suitable for all skin type.
Composition
- HORMETA Oligocos 5 complex (Hydration, protection, repair)
- Complex featureing 7 Swiss alpine plants ( Naturally brightens and illuminates)
- Anti-dark spot synergy complex ( Anti-dark spot action and evens out skin tone)
- Vitamin C ( Banishes dulness and antioxidant)
- Soft focus microbeads ( Mattifies and creates a soft focus effect)
- UV Filters ( U|v protection)
- Mineral filters ( UV protection)