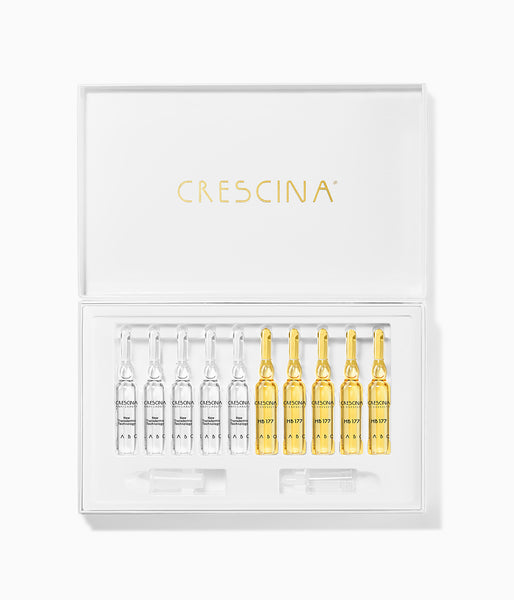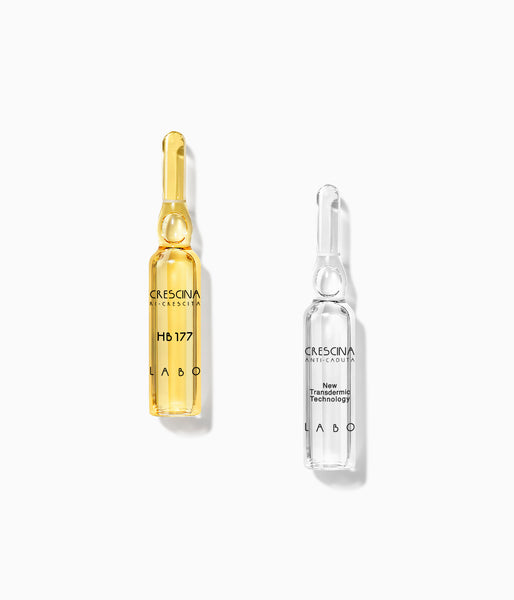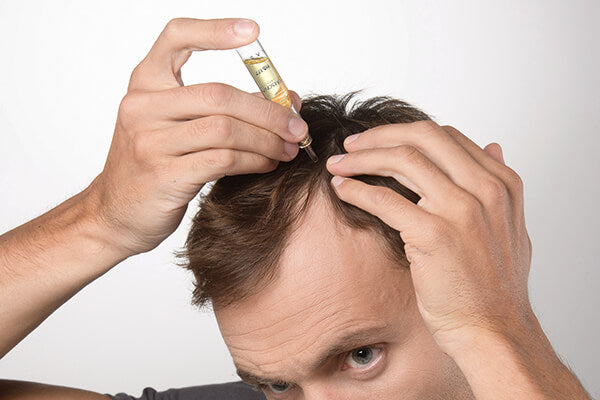 Zoom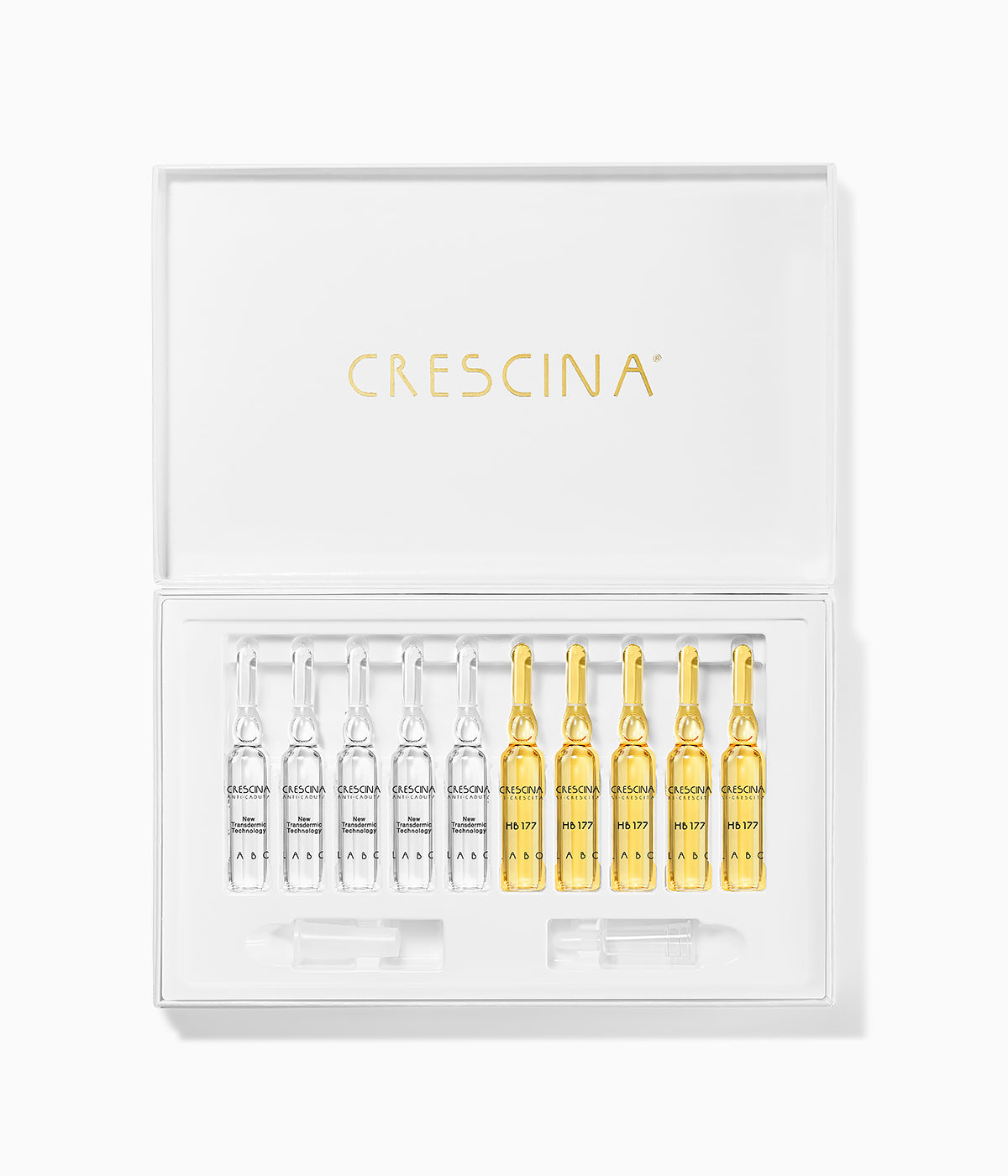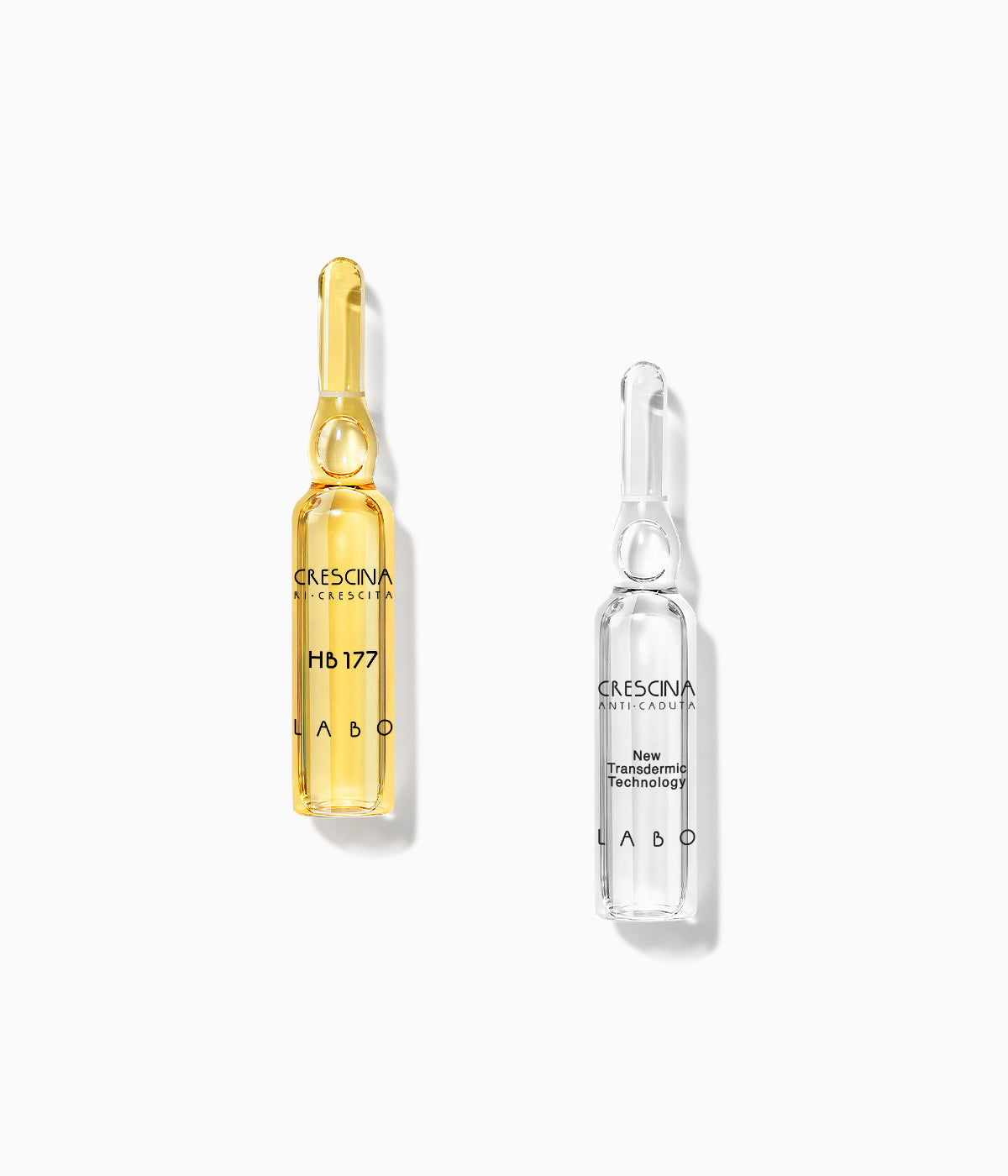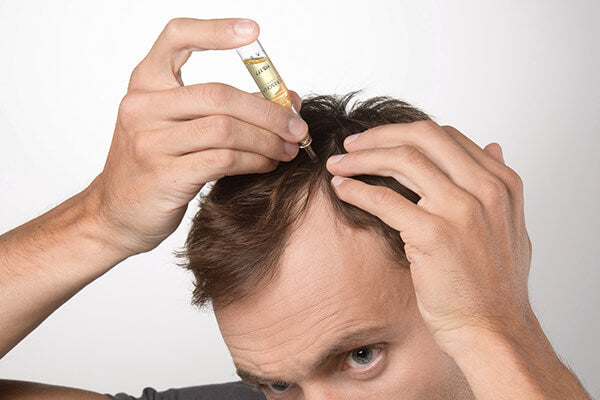 Description
Labo Suisse crescina HFSC 100% complete treatment for men 1300 20 fiale/amp

Crescina is the first dermo-cosmetic treatment in vials able to address the hair thinning phenomenon. Thanks to the patented Transdermic Technology, Crescina promotes the physiological hair growth on the thinned areas of the scalp, by acting efficaciously on the hair follicles that are not completely atrophied.
Crescina Transdermic HFSC Complete Treatment concentrates in one single box Crescina Transdermic Re-Growth HFSC vials, to help counteract the hair thinning by supporting the hair bulb activities to promote the physiological hair growth, and Crescina Transdermic Anti-Hair Loss vials, to prevent the premature hair loss. Specific formulations for Man and for Woman, it is available in three different dosages to be chosen according to the stage of thinning.
Dermatologically tested formula.
EFFECTIVE IN 100% OF THE SUBJECTS TESTED*
From +7 to +41 new hairs growing in 1.8 cm².**
*Result after 4 months of in vivo clinical/instrumental double-blind testing, randomized and controlled with a placebo on 46 subjects (23 treated with Crescina HFSC and 23 with the placebo). The male subjects presented levels of thinning at grades II, III, III vertex and IV of the Hamilton-Norwood scale.

**All of the subjects recorded positive results from a minimum of +7 to a maximum of +41 new hairs growing in an area subject to an electronic count of 1.8 cm². The results of the test are statistically significant.
Application
HOW TO USE
1. Take the special rigid plastic vial breaker from its holder in the pack.

2. Fit the vial breaker to the vial, simply positioning it over the neck. Grip the vial breaker between finger and thumb and snap off the top part of the vial, applying light but firm pressure.

3. Take the applicator nozzle from its holder.

4. Fit the applicator onto the neck of the opened vial.

5. Remove the cap from the applicator.

6. Apply the preparation to a dry and clean scalp, line by line, concentrating on the areas where thinning is most noticeable. Massage gently to help its penetration.



The Complete Treatment combines vials containing Crescina Transdermic Re-Growth HFSC (amber vials) and Crescina Transdermic Anti-Hair Loss formula (transparent vials). Each vial contains 3.5 ml of preparation and is suitable for an alternate daily use during the first 5 days of the week, followed by a two-day break. The 10+10 vials included in the box allow for a 1-month treatment.

Warnings: For external use only. Do not inject. Do not swallow. Avoid contact with the eyes and the mucous membranes.
Composition