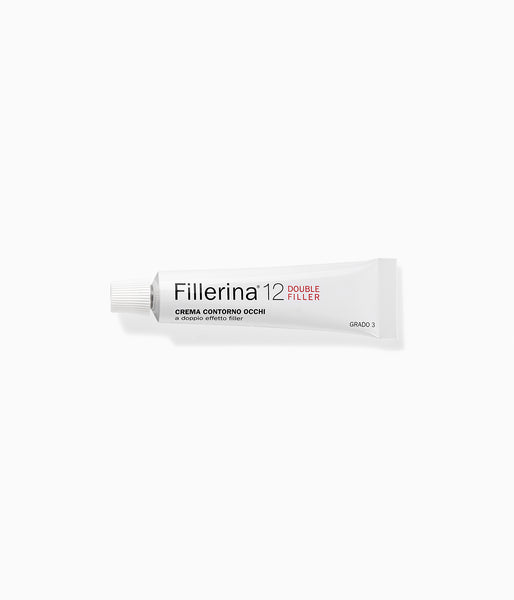 Zoom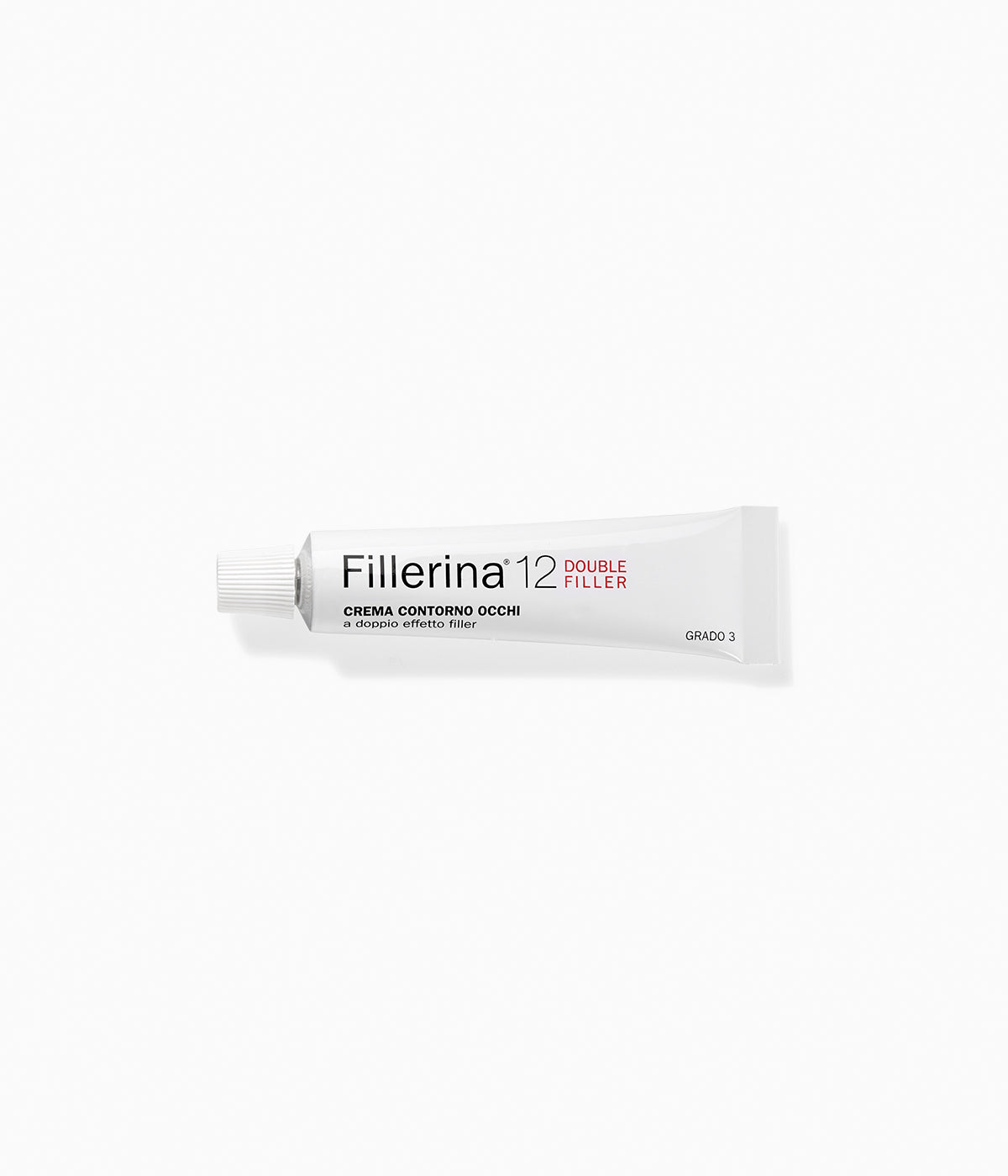 Description

Labo Suisse fillerina 12 double filler eye cream grade 5 15 ml
The number 12 stands for the multitude of hyaluronic acid molecules present in the formula with differentiated molecular weights in order to achieve a much higher filler effect than the previous Fillerina formulas.

The restructuring properties are instead related to the activity of the 7 platelet molecules or plate-like molecules, which are identical to those used in the PRP injection method of aesthetic medicine but synthesis.

Fillerina is a replenishing dermocosmetic treatment that can be done at home. Because of its mode of action, it is suggested as a filler intervention for home use for cosmetic use in  external applications . Its name is inspired by the filling mechanism of facial depression and the volume formation of certain areas (in vivo tests) thanks to the action of special hyaluronic acids with different molecular weights for a different degree of filling of expression lines (wrinkles and furrows), aging wrinkles and micro-reliefs as well as areas of the face that Loss of volume and emptying are subject to (oval of the face, cheekbones, surface of the lips).

With age, the amount of hyaluronic acid in the skin increasingly decreases, which leads to imperfections such as wrinkles, expression and aging lines, and loss of volume (emptying, skin depressions, etc.) especially on the cheekbones, cheeks and lips.

In Fillerina 12 Restructuring-Filler, a mixture of 12 hyaluronic acids of various sizes and molecular weights is used, which penetrates the skin layers particularly effectively (ex vivo test by Franz Cells) to promote the filling and filling of the tissue. Among the hyaluronic acids with a filler effect, the presence of the  3 new hyaluronic acids with molecular weights of 20,000, 80,000 and 500,000 Daltons  , which have shown a remarkable ability to penetrate (ex vivo test), is important.

In Fillerina 12 Restructuring-Filler there are 3 collagen molecules with different molecular weights (2,000, 12,000 and 300,000 Dalton) that penetrate to the dermis (ex vivo test with Franz Cells) and can promote the density of the extracellular matrix and improve the synergy with hyaluronic acids .

Over time, the amount and quality of elastin, the protein component of elastic fibers, also decreases drastically, which affects the plastic properties of the skin and contributes to the sagging of the skin. The formula contains two elastin molecules with differentiated molecular weights of 1,400 and 2,200 Daltons, which compensate for this decrease by restoring the elasticity and plasticity of the skin.

RESTRUCTURING EFFECT
The Fillerina 12 Restructuring Filler formula also contains a new complex of  7  plate-like  molecules  or synthetic growth factors, which however resemble endogenous molecules, with pronounced regenerative properties that have a deep restructuring effect on the skin and can support the reconstitution of skin structures such as collagen fibers, elastic fibers and extracellular matrix.
Wrinkles and lines around the eye contour. 

Presence of wrinkles due to aging
Application
Apply Fillerina 12 Restructurin Filler Eye Contour Care to the eye contour area.
Composition
12 hyaluronic acids