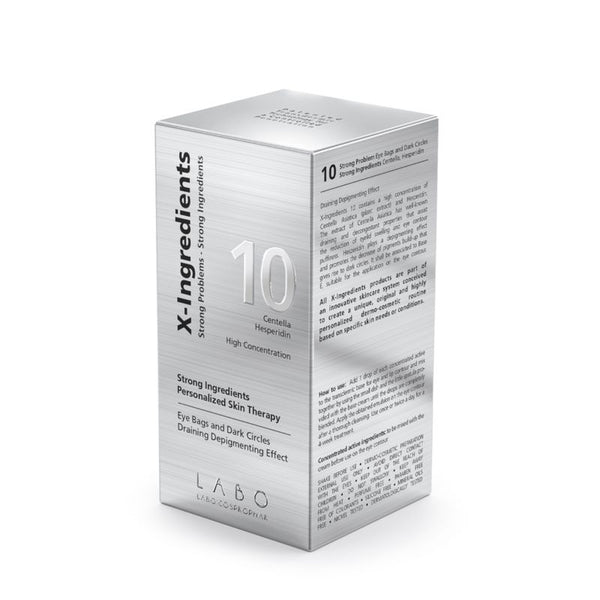 Zoom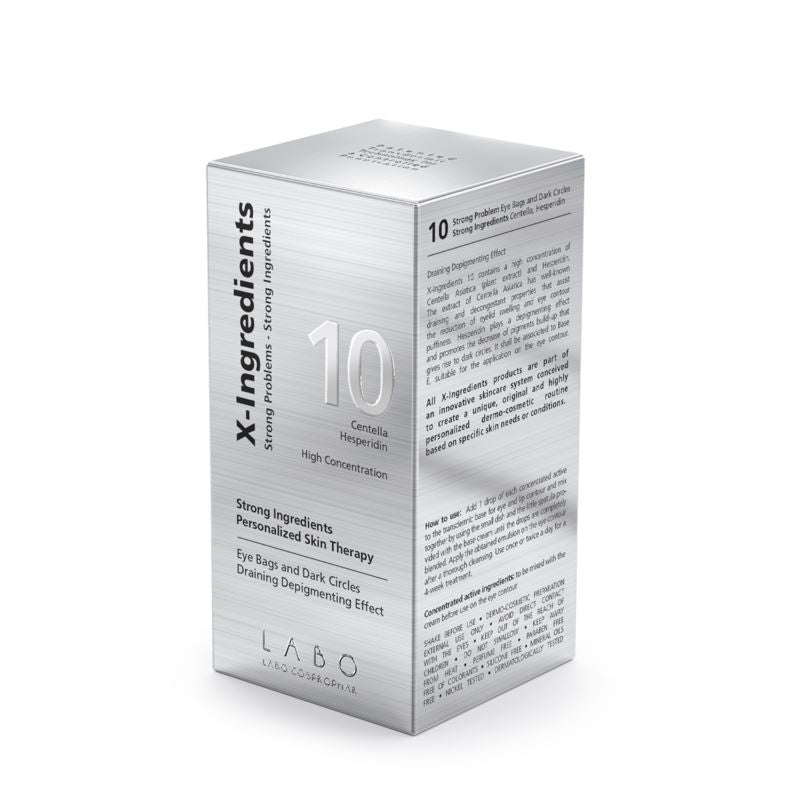 Description
Labo Suisse x-ingredients 10 : centella hesperidin
Strong Problem - Eye Bags and Dark Circles
Strong Ingredients - Centella, Hesperidin

Draining Depigmenting Effect
The eye contour can be affected by a range of problems, such as puffiness (in particular under the eyes) and dark circles or "bags", which often appear together. In the first case, the swelling that forms the bag is due to a reduced capacity of the skin's tissues and the lymphatic vessels around the eyes to drain the toxin-rich fluids, which then results in a build-up that is unsightly and causes discomfort. Dark shadows are connected to excessive pigmentation caused by a reduced circulation in the blood vessels in the infraorbital region and by an accumulation of melanin in the more superficial layers of the dermis, and which remains deposited for a long time.

X-Ingredients 10 contains a high concentration of Centella Asiatica (plant extract) and Hesperidin. The extract of Centella Asiatica has well-known draining and decongestant properties that assist the reduction of eyelid swelling and eye contour puffiness. Hesperidin plays a depigmenting effect and promotes the decrease of pigments build-up that gives rise to dark circles. It shall be associated to Base E, suitable for the application on the eye contour. Transdermic Technology molecules.
Application
Strongly recommended to apply together with Labo Suisse X - ingredients transdermic bases emulsion. Additionally for specific function, please apply X - ingredients extra help.
Composition
Vitamin H and Azelaic Acid