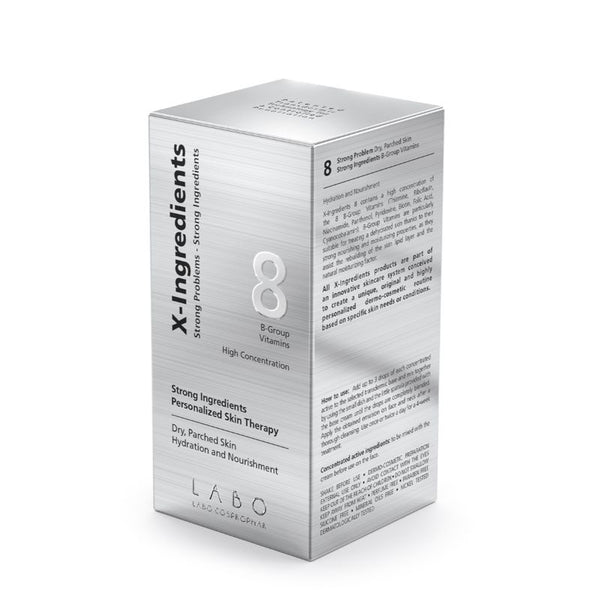 Zoom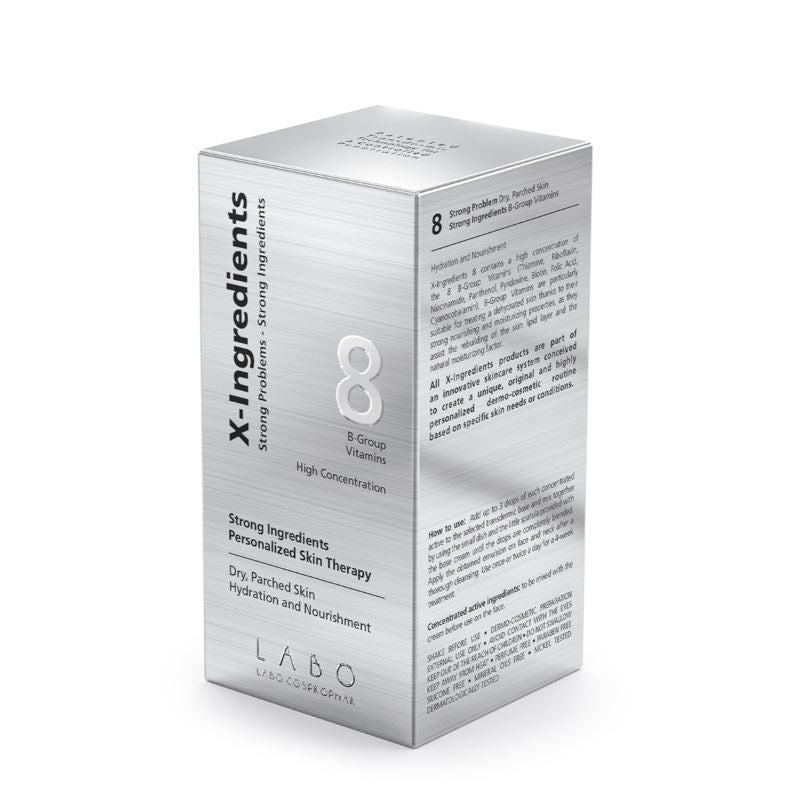 Description
Labo Suisse x-ingredients 8 : b-group vitamin
Strong Problem - Dry, Parched Skin
Strong Ingredients - B-Group Vitamins

Hydration and Nourishment
Dehydrated, parched skin is abnormally dry skin. This condition can be related to a dry climate, a harsh winter climate, a severe lack of vitamins, the use of pharmaceuticals or overexposure to sunlight. Skin looses moisture and is incapable of retaining the correct amount of water. It can become sore and irritated, causing itchiness. Washing too frequently, especially with soap, can contribute to drying the skin out.

X-Ingredients 8 contains a high concentration of the 8 B-Group Vitamins (Thiamine, Riboflavin, Niacinamide, Panthenol, Pyridoxine, Biotin, Folic Acid, Cyanocobalamin). B-Group Vitamins are particularly suitable for treating a dehydrated skin thanks to their strong nourishing and moisturizing properties, as they assist the rebuilding of the skin lipid layer and the natural moisturizing factor. Transdermic Technology molecules.
Application
Strongly recommended to apply together with Labo Suisse X - ingredients transdermic bases emulsion. Additionally for specific function, please apply X - ingredients extra help.
Composition
8 B-Group Vitamins (Thiamine, Riboflavin, Niacinamide, Panthenol, Pyridoxine, Biotin, Folic Acid, Cyanocobalamin)