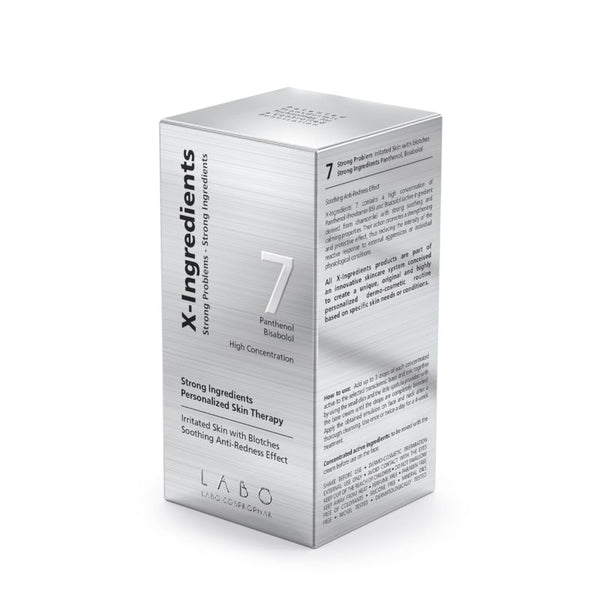 Zoom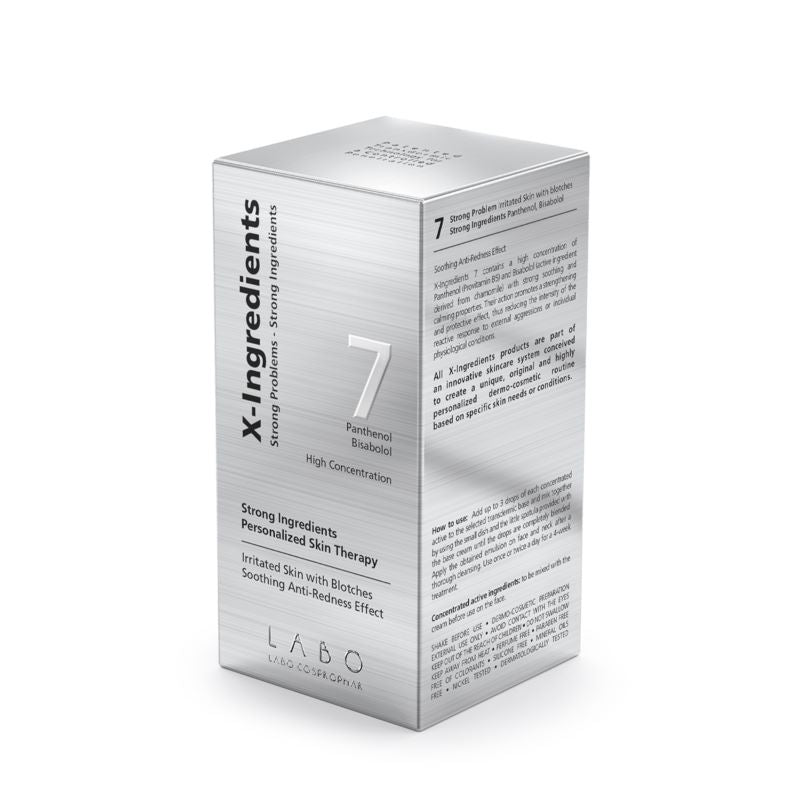 Description
Labo Suisse x-ingredients 7 : panthenol, bisabolol
Strong Problem - Irritated Skin with Blotches
Strong Ingredients - Panthenol, Bisabolol

Soothing Anti-Redness Effect
Very sensitive skin is susceptible to irritation, becoming reddish in appearance and causing discomfort or a burning sensation. Redness is often caused by broken capillaries which, in the presence of environmental stress factors, become dilated and visible on the skin's surface. In these cases, it is advisable to calm and protect sensitive, irritated skin with substances that have highly soothing properties.

X-Ingredients 7 contains a high concentration of Panthenol (Provitamin B5) and Bisabolol (active ingredient derived from camomile) with strong soothing and calming properties. Their action promotes a strengthening and protective effect, thus reducing the intensity of the reactive response to external aggressions or individual physiological conditions. Transdermic Technology molecules.
Application
Strongly recommended to apply together with Labo Suisse X - ingredients transdermic bases emulsion. Additionally for specific function, please apply X - ingredients extra help.
Composition
Panthenol (Provitamin B5) and Bisabolol (active ingredient derived from camomile)